Recommended Orchid Vendors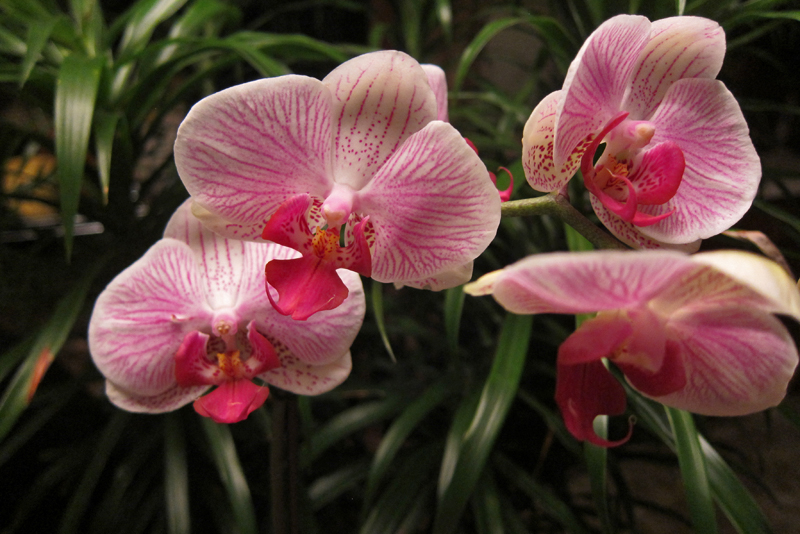 Several of our readers wanted me to write about vendors. There are orchid and orchid supply vendors in the hundreds on the web. One good place to find vendors is
The Orchidmall
that lists vendors alphabetically with links to the websites. I thought about this for a long time and decided that I would do an article only on the vendors I've used personally and had good relationships with. If you purchase from one of these vendors, please let them know that you heard of them from BellaOnline.
Andy's Orchids
is a California-based company specializing in species orchids. They have a wonderful website with great cultural information. Andy has been growing orchids for most of his life. Their customer service is wonderful!!
Bergstrom Orchids
is located in Hawaii where he grows Bulbophyllums, Stanhopea, and Catasetinae as well as a select number of species Cattleyas (mostly rare clones and varieties). Bill Bergstrom has been growing, collecting and selling orchids for years and is well known as a provider of seed-grown species. He has attended shows around the country for a number of years.
Oak Hill Farm
has been in business since 1973. They are located in Dundee, Illinois. Oak Hill has species orchids as well as many clones and hybrids. They have been at a number of shows in Texas during the last several years and always have wonderful plants.
First Ray's Orchids
is one of the oldest online-only orchid suppliers. The site has wonderful information for beginners and experts alike and Ray is one of the most helpful people I've ever seen. You can e-mail him directly from the site and he has a forum for questions. Ray originated the semi-hydroponic (S/H) culture method and is the ultimate expert. First Ray's offers supplies for (S/H) growing.
Jim's Orchid Supplies
is a vendor specializing in supplies for your orchid growing needs. He has everything from fertilizers to reverse osmosis systems to fan systems. I have used him for several years and have always had quick, courteous service even during the summer hurricanes last year. They are based in Fort Pierce, Florida.
Miranda Orchids
Miranda Orchids is a Brazilian vendor who attends many shows in the US and has a distribution center here. His site is has a wealth of information about Brazilian Orchids and wonderful photography and botanical artwork. I have purchased from Francisco at several shows here in Houston and the plants have grown beautifully.
Norman's Orchids
is one of the truly good suppliers of orchids in the United States. They have a really state of the art web site and fantastic customer service.
Orchids & Tropicals
is a Houston vendor who does a great deal through the Houston Orchid Society. Their plants are well grown and they devote a lot of time to educating their customers.
Palmer Orchids
is a Houston vendor that I use a great deal. Beautiful plants and great help in learning how to grow orchids.
Another great Houston area vendor is Spring Orchids, owned and operated by Denny and Rene Haase. They do not have a website, but may be contacted at Phone: 713 460-5060 or E-Mail at springorchids4@yahoo.com.
Parkside Orchids Nursery
was the subject of an earlier article I did. The quality of the plants and the amazing packing job on blooming orchids put this vendor close to the top of my list of choices. They are located in Bucks County, Pennsylvania.
You Should Also Read:
Size Descriptions in Orchids


Editor's Picks Articles
Top Ten Articles
Previous Features
Site Map





Content copyright © 2023 by Susan Taylor. All rights reserved.
This content was written by Susan Taylor. If you wish to use this content in any manner, you need written permission. Contact Anu Dharmani for details.