Size Descriptions in Orchids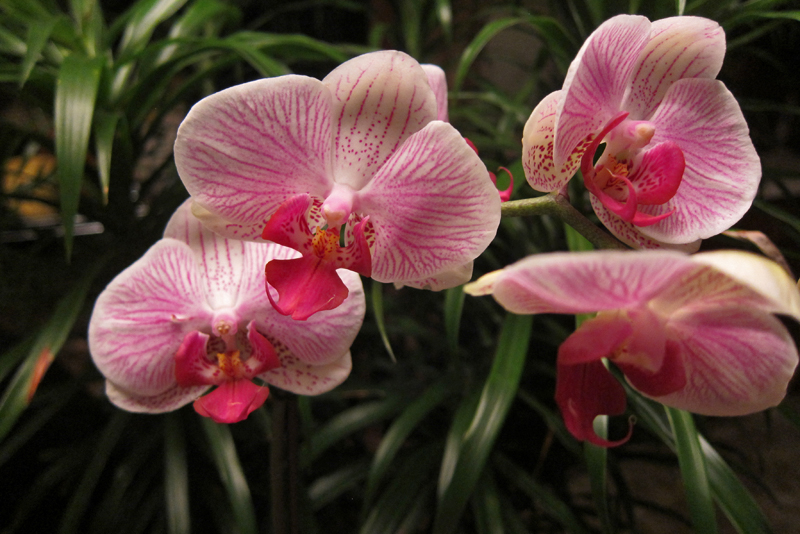 Most hobbyists I have spoken to started their collections with one large blooming plant and then got a bunch of seedlings because they were less expensive. Most of those who did this were later sorry they did so…2-3 years to wait for blooms is a very long time. Here is the generally accepted definition of the various sized orchids and what you can expect from purchasing each of them.

Compots
A compot is a small pot with a number of very small orchid seedlings in it. It is the second phase of the growing cycle for cultivated orchids after the seedlings are removed from flask. The seedlings in compots must be transplanted into small pots for the next growing phase. They tend to be very particular about their requirements and should not be considered unless you are an advanced grower.

Orchid Seedlings
This is the most inexpensive way to purchase orchids if you have a lot of patience and time. Most seedlings will take 2-3 years (depending upon genus) to bloom. Generally they are shipped in 2-3" pots. In many cases seedlings are much harder to grow and keep alive than mature plants. Their humidity requirements are generally higher and they cannot tolerate neither very high nor very low temperatures for the particular species.

Near Blooming Size Orchids (NBS)
These orchids are generally mature enough to bloom within 1-2 years. This is a good size to purchase if you have room to keep them and again, patience!! This size is generally shipped in 3-4" pots, depending upon type. They are hardier than seedling size and are a good size for someone with room to purchase.

Blooming Size Orchids (BS)
For a beginner hobbyist this is the recommendation of all the experts. Your orchids will bloom within the next year, usually in their next blooming season. It will give you real pleasure and encourage you to continue with the hobby. Many times they will be blooming when you purchase them so you will get immediate enjoyment. It is very easy to get carried away and want every orchid you see, but I would encourage you to purchase only blooming size plants.

You Should Also Read:
Orchid Growth Types
Orchid Growing Tips #1
Size descriptions in Cattleyas


Editor's Picks Articles
Top Ten Articles
Previous Features
Site Map





Content copyright © 2023 by Susan Taylor. All rights reserved.
This content was written by Susan Taylor. If you wish to use this content in any manner, you need written permission. Contact Anu Dharmani for details.