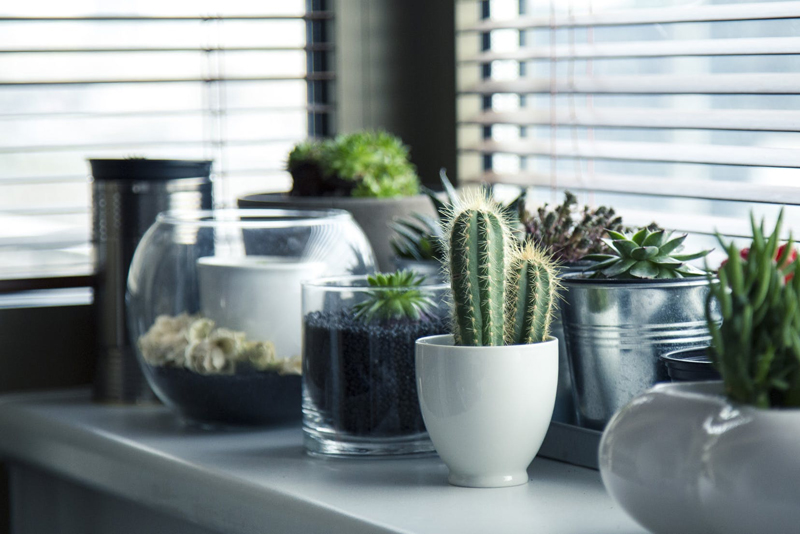 Have you ever seen tiny flies buzzing around your plants? When I was a younger, single girl, I often assumed that these little gnats were assembling because of the stack of dishes in the sink. Possibly, I suppose, they are the same bug. Either way, I definitely did not want them anywhere near my plants.

Fungus gnats just adore over-waterers. You may already suspect you are an over-waterer if your plants tend to have droopy yellow leaves or get rotten, or both. Maybe you have a nice green patch of moss growing on the soil surface? I have been guilty of these things; individual plants take time to get to know.

Moist medium is a must for fungus gnats. Actually, I have gotten rid of them by simply not watering the plant they were attacking. I wouldn't recommend this if you want the plant to survive, but hey, it works!

The gnats are annoying. Who wants little bugs flying around their living space? It really doesn't make a nice presentation when someone stops to admire your beautiful plant and a cloud arises from it. The thing is, it's not the gnats you need to worry about. The larvae are what should concern you.

Fungus gnat larvae will eat the roots right off of your plant. Fungus gnats like consistently damp potting soil and the damage their larvae cause is often mistaken for root rot. In fact, the symptoms are nearly identical. Yellow leaves, droopiness, and mossy soil are your best first-glance indicators. Take the plant out of the pot to further investigate. If you see brown, mushy roots, you have root rot. If you don't see very many roots at all, look a little closer: you may find something eating them!

If you have fungus gnat larvae in your pot, you should be able to see them without too much trouble once you have removed the plant from its pot. You may need a magnifying glass, but I still have pretty good eyes and can see them clearly with the naked eye. Fungus gnat larvae are little worms. They are only a couple of millimeters long and are clear with a black dot at the head.

Once you have spotted fungus gnat larvae in the pot of one of your houseplants, what should you do? Act promptly, most definitely. If you don't know how long the larvae have been munching on your roots, you don't know how extensive the damage really is. I almost lost one of my favorite orchids this way!

To get rid of fungus gnat larvae, and thereby the gnats, you must do a drench of the pot. I use a neem product from Schultz called Schultz Garden Safe 3-in-1. It has the benefit of being a fungicide and an insecticide, so it clears up any bugs and ends any rot. Since chemicals are expensive, I usually just do a drench once and see how well it works. Most often once is enough. Wait and observe how well the first drench does. Give it a week, and if you see gnats again, do another drench. You will see improved vigor in your plant soon!

This site needs an editor - click to learn more!

You Should Also Read:
Recognizing and Treating Root Rot
Houseplants Newsletter




Related Articles
Editor's Picks Articles
Top Ten Articles
Previous Features
Site Map





Content copyright © 2022 by Lisa Beth Voldeck. All rights reserved.
This content was written by Lisa Beth Voldeck. If you wish to use this content in any manner, you need written permission. Contact BellaOnline Administration for details.