Belleek is Beautiful and Functional Irish China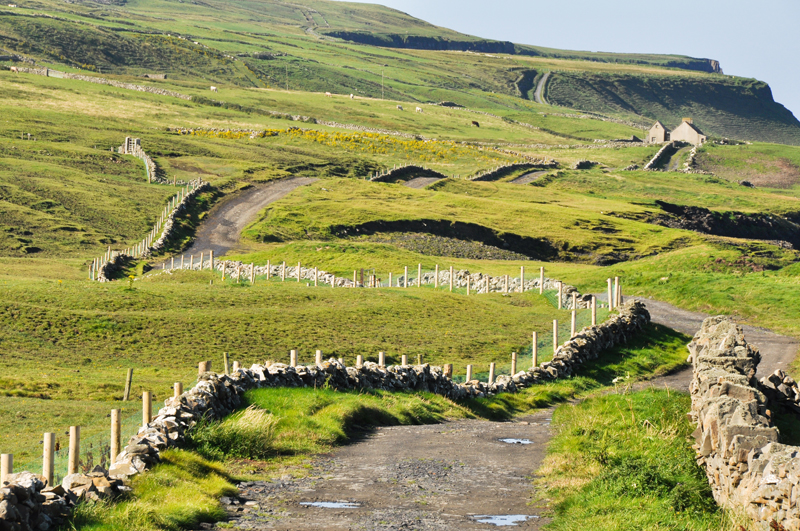 There are very few Irish homes---or Irish-American or Irish-Australian or Irish-***---that don't boast a piece of Belleek parian china. It is often a symbol of Irish generosity among family, friends, and guests, and while it is generally presented in wrapping paper with a ribbon and bow, those of us lucky enough to have seen it emerge, carefully wrapped in tissue paper, from a suitcase or duffle-bag shortly after a trip to the dock (not too long ago) or to the airport can count ourselves lucky indeed.
Belleek is a worthy gift, presented with love to brides and mothers…to all generations on important occasions; so many of life's happenings can be commemorated with a nice piece of Belleek parian china. These gifts represent so many happy events in Irish life: maybe a first-time meeting for cousins from opposite sides of the globe, a happy reunion for a wedding, or a "trip-over" to meet a new grandchild.
The Belleek factory was started in the early 1850s or '60s when it was discovered that the feldspar of Ireland was superior to any other. The exact date that the factory was opened is uncertain, and it was started under a different name, but it is all the same now. The Belleek factory is located on a small island in the river Erne in County Fermanagh. This was chosen as the ideal location, as the rapid waters of the river provided power for a water wheel to grind the feldspar and also provided transportation for supplies and to ship out the finished products. See a
History of Belleek
for more information on the fascinating origins of Belleek.
There's no way to adequately describe how this factory opening would have been received by the people of the area. The excitement wouldn't have been about any great rush by the people who lived in the area to buy Belleek. There would have been no ready cash for that sort of thing. Until fairly recently the importance of a factory in rural Ireland was that there would be some jobs for the lucky and people would develop some skills. It was always a local news item when someone "got on" at a place of work like Belleek or Crolly Dolls or the woolen mills. It meant that their lives had improved in two main areas: they had jobs, and they wouldn't necessarily have to emigrate.
It may be difficult to conceive of this if your contacts with Ireland are recent, but if you ever saw the tissue-paper bundle---whether it contained a piece of Belleek, or Waterford, or a box of Barry's Tea and Cadbury's Roses---that came out of the suitcase when some too-young relative came to wherever-you-were on a one-way ticket, you'd have an idea of the emotional investment represented by Irish-made products like Belleek. Ireland's exports have always been of the highest caliber and a welcome addition to the house wherever they landed. They were always displayed with pride in a place of honor and their stories are still being told.
Happy St. Patrick's Day!

Belleek Baby
You Should Also Read:
The Perfect Irish Gift
BellaO's Irish Shop
Subscribe to the Irish Culture Newsletter


Editor's Picks Articles
Top Ten Articles
Previous Features
Site Map





Content copyright © 2022 by Mary Ellen Sweeney. All rights reserved.
This content was written by Mary Ellen Sweeney. If you wish to use this content in any manner, you need written permission. Contact Bee Smith for details.