Deal with the Stress of Divorce - Don't Divorce Yourself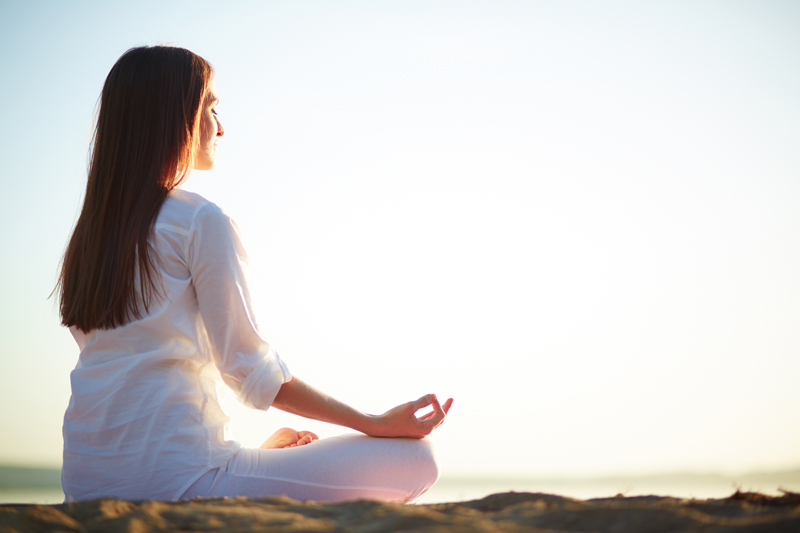 Poems, short stories and novels romanticize love and the joy it brings into our lives. Lovers, soul mates, laugh easily as their feet barely touch the ground. That is the illusion writers weave. Then there is the resounding reality of daily power struggles, differing opinions, growing pains and the "uninvited" who disturb the household. As a result breaking up is hard to do, a stressful process. Perhaps, the most stressful of all is living a contracted life, ambivalent about what to do. However, divorce need not be all that stressful if you can accept the following premise: The primary person you need to love and be kind to is yourself. Any relationship with a partner is a perk, not a necessity in your life. Divorce becomes a nightmarish experience only when you divorce yourself and lose your self-confidence!
Of course, your stress levels are directly proportional to whether you are the dumper or the dumpee. The dumper feels more empowered, has already rehearsed and researched the ultimate separation as opposed to the dumpee who will probably feel insecure, unattractive, boring, generally cut adrift. The dumpee might never have seen it coming or wanted to see it coming.
Add to the boiling cauldron, children, family members, friends who need to be told, hidden assets and you have a recipe for a virtual tornado lifting your house in the air and landing God only knows where. Well, Dorothy, don't wait for a tornado to hit your house or let your house fall down on you. It's time to rewrite your initial love story.
One choice is to create a realistic, happier ending to save your marriage. Communicate openly with your spouse like you have never opened up before and see if there is any remnant of a salvageable relationship. Engage in a constructive conflict and really listen to what is being said and what is not being said. Consult a therapist to save your own sanity as well as a marriage counselor for the two of you.
An alternative choice is to end your marriage with less anger. To do so withhold judgment, don't hurl bitter insults and keep your cool. It takes two actors to create the scenes in the War of the Roses. Try to break up your former team of husband and wife and create a new team seeking a proper dissolution of the company. While you are doing so, consult a divorce lawyer in order to learn the nuts and bolts of your rights. Assume that your spouse has already hired an attorney or soon will.
Divorce is more acceptable in our time period. In fact, many women ages 50 and over, have chosen to leave their marriages for no other reason than to take their turn to shine. The children are grown and they feel like they are married to an amicable stranger, but a stranger nonetheless. They seek to take flight and explore.
To lessen the sting of divorce as you focus on the road to recovery and revitalizing your identity, here are some suggestions:
The good news is that you are no longer perceived as an outcast or failure. Fifty percent of marriages end in divorce.
Create a support system: Family, friends, a weekly support group, and a professional therapist who will serve as an objective and positive mirror.
Consult a knowledgeable and recommended lawyer, even if you opt for mediation or other methods to settle. Know your rights and how to distinguish the subtle shades of the law. Also, you will feel that you are armed and protected.
Exercise daily, preferably to upbeat music, to shed stress and release endorphins. This will keep your blood pressure under control, your immune system vigilant and your brain oxygenated and thinking clearly. Study martial arts, t'ai chi, qi-gong or lift weights to take back your power!
Eat a balanced diet; don't gorge on sugar, fat, white processed foods, stimulants, etc. You are what you eat and a poor diet will make you irritable and depressed.
Watch divorce movies to observe and learn how the characters work it out. It will help you move on.
Don't live in isolation. Get out there. I don't mean another relationship, but take a class, go to a show, do volunteer work, cultivate a creative hobby to take you out of your narrow self-pitying context and stimulate you to rejoin the expansive circle of humanity.
Get a makeover. What you do physically will impact mentally. It's time for a new look, literally and figuratively.
Indulge yourself guilt-free! Pamper yourself and remind yourself that you are worth it.
Manifest your destiny! Your journey with your spouse has ended. It is time for a new journey. Perhaps, you will journey alone to amazing places or you will journey with someone new. While the best made plans of mice and men might go awry, the detours can be more interesting.
To learn more listen to Debbie Mandel's
radio interview
with
Marlene M. Browne
, an attorney who specializes in family law and the author of
Boomer's Guide to Divorce and a New Life.
.
---
Debbie Mandel, MA is the author of
Turn On Your Inner Light: Fitness for Body, Mind and Soul,
a stress-reduction specialist, motivational speaker, a personal trainer and mind/body lecturer. She is the host of the weekly Turn On Your Inner Light Show on WGBB AM1240 in New York City , produces a weekly wellness newsletter, and has been featured on radio/ TV and print media.
To learn more visit:
www.turnonyourinnerlight.com

Editor's Picks Articles
Top Ten Articles
Previous Features
Site Map
Content copyright © 2019 by Debbie Mandel. All rights reserved.
This content was written by Debbie Mandel. If you wish to use this content in any manner, you need written permission.
Contact Debbie Mandel for details.