How To Get Along with the Long, Hot Summer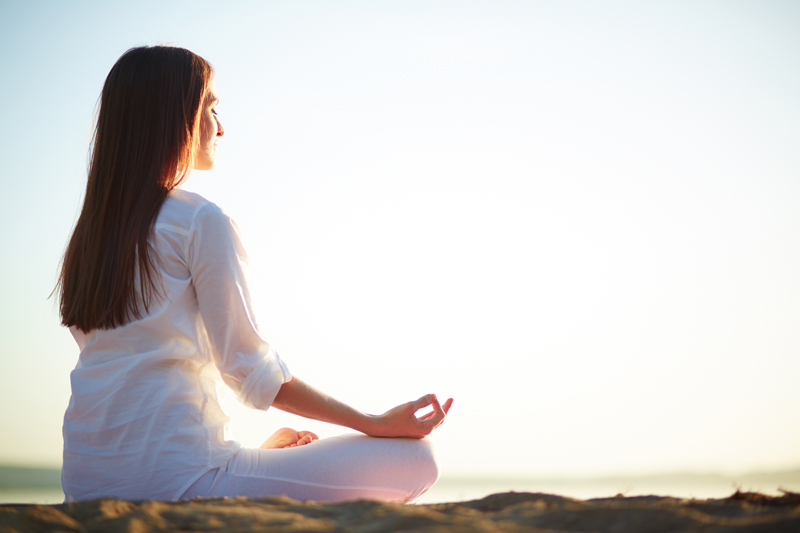 About six months ago many of us were shoveling snow and complaining about the bitter cold, saying how we couldn't wait for summer. Now many of us are moaning and groaning: "Another hot, sunny day – how oppressive!" I guess that goes to prove the old adage,
be careful what you wish for
.
National radio shows have been interviewing me on tips to beat the heat. See, that's the problem right here, in the words, beat the heat. We have to be more zenlike, pacifistic in our approach instead of macho Western. Instead of beating the heat, we need to get along with it! When a powerful force is hitting us head on, it is best to yield and redirect that force. Relax the body and the joints, yet keep the mind centered. The idea is to be stable and flexible at the same time.
Every season has its nature and purpose. We need to reflect on our purpose especially when we are so strongly affected by the weather. Heat rises up as does our Qi or life force. We might ask ourselves what is blocking our Qi from rising up and circulating throughout our body? Qi is actually IQ spelled backwards. Let's use our mind to restore our body. We can absorb, internalize and change. Comprehension and application support each other. The weather doesn't adjust to mankind. We adjust to the weather. Let's not fight the heat; simply flow with it.
Here are some tips to coexist with the heat:
Slow down and do less. Adjust your rhythm to the weather and ease up on yourself. It is important to keep our biorhythms in tune with nature and not to force a rigorous, intense schedule on sluggish bodies.
Close your eyes and imagine yourself sitting under a tree serving as your umbrella in the rain forest. Cool water cascades around you as you sip a delicious, icy fruit drink.
Place two cool cucumber slices on your eyes for a few minutes. Relax your tired spirit and revitalize before you head out to do more errands.
Cool off your hot spots. Take your shoes off and place your feet in cool bowls for three minutes. Cool your face with a cold water misting spray.
To cool off internally, keep hydrated and drink water. If you don't like to drink water, try "spa water." Place a pitcher of water with some cut-up fruit in the refrigerator. Try a few strawberries or cut up a peach and suspend it in the water. Sip it with a straw and enjoy a delicate flavor of your favorite fruit.
Keep summer flowers on your desk and kitchen table; be grateful for the abundance of summer.
If you are stuck on a hot train or bus, listen to cool music to persuade you to feel less hot and bothered.
Listen to sounds of nature: winds chimes, waterfalls, and water rushing over rocks.
Meet friends outdoors for summer evening cocktails and conversation. Warm star-lit nights are special.
---
Debbie Mandel, MA is the author of
Turn On Your Inner Light: Fitness for Body, Mind and Soul,
a stress-reduction specialist, motivational speaker, a personal trainer and mind/body lecturer. She is the host of the weekly Turn On Your Inner Light Show on WGBB AM1240 in New York City , produces a weekly wellness newsletter, and has been featured on radio/ TV and print media.
To learn more visit:
www.turnonyourinnerlight.com


Editor's Picks Articles
Top Ten Articles
Previous Features
Site Map





Content copyright © 2019 by Debbie Mandel. All rights reserved.
This content was written by Debbie Mandel. If you wish to use this content in any manner, you need written permission. Contact Debbie Mandel for details.