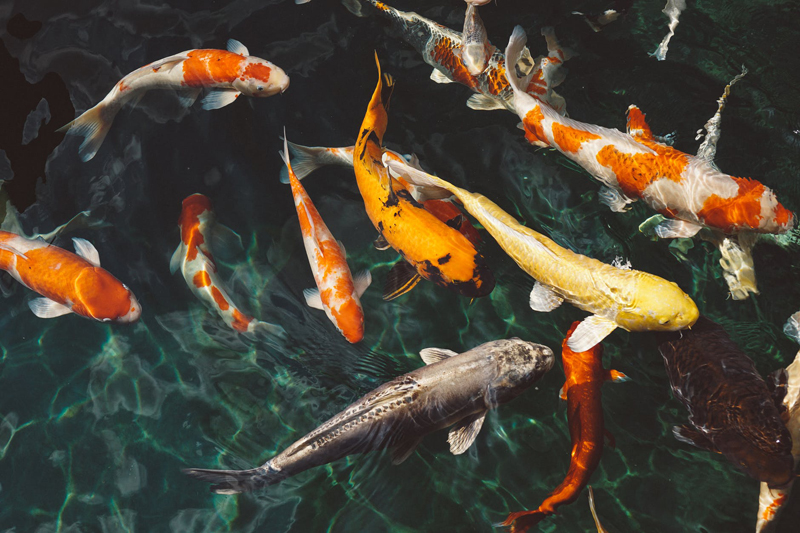 You can name your fish for something that it looks like for example if it's blue, you could name it Bluefin. That's pretty obvious, but just start by thinking about your favorite things;

Do you like flowers? Do you have a garden? How about Petunia or Rose or Daisy, for example.? That's a great way to start and to get inspiration.

Fish get to know you and get to know their daily routines and their names, but name them something that is meaningful. Some names I've given my fish are: Finnyagain (because I got another finny friend again – pronounced like Finnegan), Hemingway (because Hemingway wrote about war and Betta fish are also known as Siamese Fighting Fish – although, of course we do not let them fight. We want to keep our fish safe.), and I named one of my fish Flounder for the Disney character because he was yellow like that cute little fishy friend of Ariel's! I love Disney!

What do you love? Do you love cowboys? How about Wyatt Earp as a great name for your little fish? Do you need your favorite cup of coffee to wake up every morning? Java would be a great name for your favorite fish who you wake up to see every morning. Do you like to play cards? You could name your fishy Ace or Pokerface or Chip.

If you're a movie buff, you could look at your fish and choose a movie star you think they resemble; maybe Greta Garbo or Angelina Jolie or Liv Tyler. Music? Name your dear fishy Steven Tyler or Michael Buble or Barbara Streisand.

Whatever name you choose, make it something that you love to call your fish, and call him or her by that name often. It will increase your bond and encourage you to observe him or her more to make sure his water is clean and that he is well-fed and healthy! Your fishy friend will love the attention! Pets add so much to our life – they deserve our best for them. Post your favorite fish names here on the Fish Forum at the Fish Site at www.Bellaonline.com ( :







You Should Also Read:
Betta Fish Names - Forum Discussion
The Imortance of Clean Water For Betta Fish


Related Articles
Editor's Picks Articles
Top Ten Articles
Previous Features
Site Map





Content copyright © 2022 by Mary Brennecke. All rights reserved.
This content was written by Mary Brennecke. If you wish to use this content in any manner, you need written permission. Contact Mary Brennecke for details.