Murder in LA-LA Land Review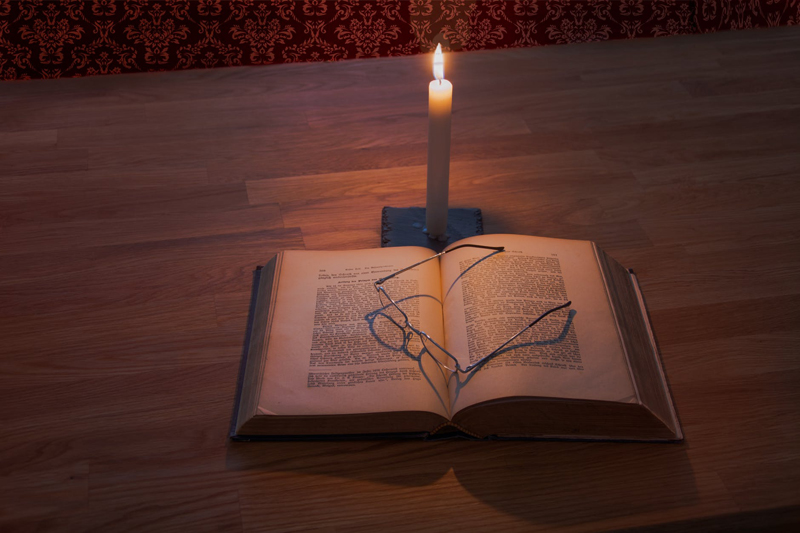 Murder in LA-LA Land
contains twelve unique stories written by members of Sisters In Crime/Los Angeles and described by the Chapter as stories of mystery, murder, and mayhem. LA-LA Land, otherwise known as Los Angeles, California is a hotbed of underground activity just waiting to tell its tale.
While visitors usually see the glitter and glamour of Hollywood and Beverly Hills, in this short story anthology we visit the underbelly of a society that simmers below the surface mostly unseen by tourists.
Each story stands on its own with strength and ingenuity. More than one could continue its characters into other short stories or a novel, if they have not already done so.
Following an introduction by Michael Mallory, here are the stories in order as presented in the book including a short blurb about each.
Continental Tilt
by Paul D. Marks.
Only in Hollywood could you find an outdoor vampire movie showing in a cemetery and the cops on the graveyard shift called to the scene because a body was found with teeth marks in its neck. Unfortunately, none of the seven hundred plus movie goers saw what happened.
Hobo Joe
by Terri Nolan.
People are not always who they seem, especially the homeless. However, one thing is certain in that each one is an individual with his or her own personality and story. This is Hobo Joe's.
Just Like Jay
by Pam Ripling.
Cars are a vital necessity due to the 500-square-mile cityscape of greater Los Angeles. They are also revered by many such as Jay Leno and others who collect, polish, and cruise with great pleasure. Others choose a different way to honor their ride.
Beethoven's Last Chorus
by Jack Maeby.
Music is as much a part of L.A.'s history as the movies. When Beethoven was killed while playing his favorite horn, his killer didn't realize he had left such a strong finish.
Blondes Have More Fun
by Jane Dilucchio.
L.A. is a city where people love to dress to play a part. However, some roles end up more deadly than others.
Average Monster
by Gabriela Vasquez.
Most people in L.A. want to be noticed, especially those in the business. Sometimes the most dangerous person is the one who is the most average, and, therefore, can get away with murder.
Death is Golden
by Jude McGee.
During awards season in Tinsel Town hundreds of actresses and A-listers search for the perfect to-die-for gown. Unfortunately, one of them unexpectedly accomplished her mission.
Rap Sheet
by Patricia Morin.
Back to the L.A. music scene, but this time it's the rappers and their music that costs someone his life.
This I Know
by Kathy Kingston.
A spooky story of a Halloween party where someone thinks their mask will let them get away with murder.
The Acquisition
by Donna May.
This detective procedural takes a look at a masterpiece painting with unexpected depth and dangerous undertones.
Board and Care
by Kathleen Piche.
Another good police procedural, only this one has an even stranger cast of characters. The lead detective may have you asking for more from this author.
Mrs. Spacek
by Lenore Carlson.
Murder in LA-LA Land
ends with an astute lead detective, a beautiful woman, and a strong sense that things are not always what they seem.
A special thank you goes to Sisters in Crime/Los Angeles Chapter for providing a complimentary review copy.
Murder in LA-LA Land
is available for purchase at
Amazon.com
.
You Should Also Read:
Thrillers: 100 Must Reads Review
Many Bloody Returns Review
An Unthymely Death Review


Related Articles
Editor's Picks Articles
Top Ten Articles
Previous Features
Site Map



Follow @MysteryBooksEd
Tweet



Content copyright © 2022 by Edie Dykeman. All rights reserved.
This content was written by Edie Dykeman. If you wish to use this content in any manner, you need written permission. Contact Edie Dykeman for details.