The Relaxed Stress-Free Method for Becoming a Sensuous Woman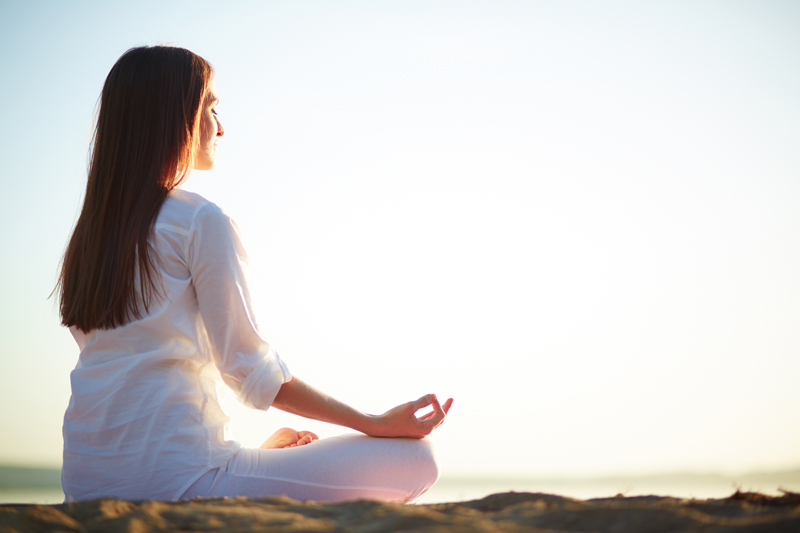 Many self-help books, ranging from Western medical to Eastern Taoist, and don't forget the East-West
fusion
works, have addressed the female "problem" referred to as a lack of interest in sex. The titles announce the joys of sex; especially titillating are those that promise soul expansion. So what does Eastern philosophy know that we don't know?
Let's look at this way. The real problem is that women are sandwiched between the media's spin on sex and the mystical union of Tantric sex as promised by the East. As a result many of us are feeling inadequate and stressed that everyone else is experiencing the extraordinary, while we are stuck in the mundane. No wonder many of us have lost interest. We cannot possibly measure up to air-brushed media sex!
We cannot compare and contrast ourselves and hope to feel good about ourselves. When a woman feels stressed, overwhelmed and angry, she is not going to have good sex; in fact, she is not going to be happy about much of anything. There are no
sorcerers
out there that hold the key to opening this door. However the great news is that each one of us is a
source
of blazing sensuality; we can ignite the world. Each one of us can uncover the secret and we don't need anyone from the outside to give it to us. Like Dorothy from the "Wizard of Oz," we can close our eyes, tap our ruby slippers and travel anywhere.
Here are a few reminders of what we once knew, but have forgotten: The secret to a sensuous love life is to nurture ourselves, see our own worth and affirm ourselves. Before we listen to any more talk about hormonal imbalance, let us check to see if our life is in balance! Stress, anger, poor body image and a lack of self-confidence will clearly drain us of any love both giving and receiving.
I agree with physicians who say that a healthy libido is indicative of overall physical and mental wellness. Also, true that when we are connected and intimate with others, we feel happy. However, intimacy and deep connection begins within the self. If we really love ourselves, we can love everyone. Our desire can be measured by our passion for life on this earth, in our ability to have fun, delight in our food, enjoy good music and art and get our rhythm aligned with nature's rhythms.
So, instead of accepting that the only way to gratify our libido is through bedroom antics, be receptive that we can use our five senses to reach the sixth an the sixth sense is pure happiness. We need to stop comparing ourselves and feel that we are not good enough. Let's tell ourselves right now as though we are the main character in a romantic movie, "I love you just the way you are!" Let's breathe according to our own natural rhythm, inhaling and exhaling, and imagine with each breath we now relax our heart. Let's start very, very slowly, little by little, to release the old, dry rough layer of old hurts, shed our scarred skin to uncover a fresh, new vital spirit. Let's allow ourselves to feel a passion for life circulating throughout our body and smile deeply. Smile at all those we meet, friends, family and strangers. Congratulations, we are now having a romance with life!
---
Debbie Mandel, MA is the author of
Turn On Your Inner Light: Fitness for Body, Mind and Soul,
a stress-reduction specialist, motivational speaker, a personal trainer and mind/body lecturer. She is the host of the weekly Turn On Your Inner Light Show on WGBB AM1240 in New York City , produces a weekly wellness newsletter, and has been featured on radio/ TV and print media.
To learn more visit:
www.turnonyourinnerlight.com

Editor's Picks Articles
Top Ten Articles
Previous Features
Site Map
Content copyright © 2019 by Debbie Mandel. All rights reserved.
This content was written by Debbie Mandel. If you wish to use this content in any manner, you need written permission.
Contact Debbie Mandel for details.