Are You a Type D Personality? Here's the Antidote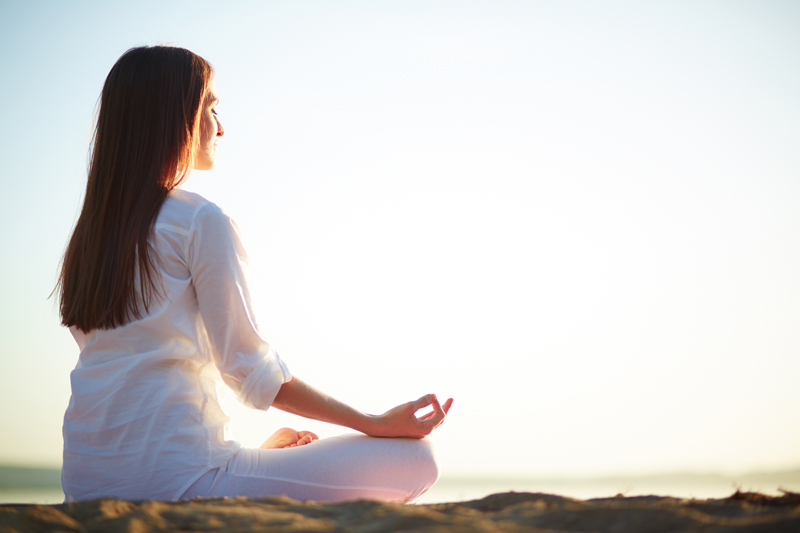 Most of us feel frustrated when we think we have no control over what is happening to us. Living in ambiguity or uncertainty, we turn to our crystal balls and forecast gloom and doom in our lives. We tend to create a fictional certainty to counteract the ambiguity and usually this version of "our certainty" ends in failure. Anticipating failure, we bring it on ourselves, or at best waste precious time dreading the outcome which luckily never happens the way we imagine it would! This hopeless and helpless attitude is not only stressful, but terribly unhealthy!
Recently, according to the AMA, a new personality type has been identified to be more prone to heart disease and stroke than the Type A (which pales in comparison); it is the Type D personality who is distressed and distant. The antidote is to understand what is slowly poisoning our innate zest for living; in other words, what is holding us back from leading our lives. Could we be the authors of this distress, creating the irreconcilable distance from all those people we blame?
The unknown invites fearful visions. Consider this: We can confidently walk a plank on the ground. Now elevate that same plank ten feet high and we are frightened that we will lose our balance and fall. It is not our bodies that fail us, but our minds which conjure up failure. We are terribly afraid of living: What will people say? How will we measure up? What if we are rejected? Let's ask ourselves if we would do a thorough, good job if no one is there to applaud or criticize?
Even when we think that we have absolutely lost all control, such as in the aging and disease process, we can exert our powerful control center, the mind. Observe how some people look young, act young and are vital even when chronologically they are advanced in age. Some people get cancer and come to their senses. In both cases people have made up their minds to live their lives with enthusiasm, experiencing one focused action after another. Obviously, no one is going to live forever, but we can really be alive because our life depends on it.
Here are some suggestions to lead your life, instead of blindly following wherever it takes you:
Accept responsibility for your life. Either make things work out better where you are, or move on to a better environment. Learn to cut your losses and rid yourself of the victim mentality. If you use the word, stuck, to describe your life, then you have given away your power. Words train our spirit. Loosen your addiction to the word, stuck. Use words like: choose, free and decide.
Express yourself honestly, but pay careful attention to how others receive your words. Communication is a two-way street. Plan to do a lot of listening and you will learn vital information that can help.
Balance your needs with the people who inhabit your life. When you know what makes you happy, make those around you happy too. That means compliment them by finding something positive to say to trigger their positive energy. Good energy rebounds.
Can you learn from criticism? Associate with a person or persons who don't always agree with you. Hear their ideas and suggestions. Avoid being right all the time!
Don't let your need for emotional security run your life. Try to leave your comfort zone and seek out change. Emotional security can serve as a cage.
Don't let anger fuel your future. Old hurts are energy vampires that stunt your growth.
---
Debbie Mandel, MA is the author of
Turn On Your Inner Light: Fitness for Body, Mind and Soul,
a stress-reduction specialist, motivational speaker, a personal trainer and mind/body lecturer. She is the host of the weekly Turn On Your Inner Light Show on WGBB AM1240 in New York City , produces a weekly wellness newsletter, and has been featured on radio/ TV and print media.
To learn more visit:
www.turnonyourinnerlight.com


Editor's Picks Articles
Top Ten Articles
Previous Features
Site Map





Content copyright © 2023 by Debbie Mandel. All rights reserved.
This content was written by Debbie Mandel. If you wish to use this content in any manner, you need written permission. Contact Debbie Mandel for details.