Prayer in the Bahá'í Faith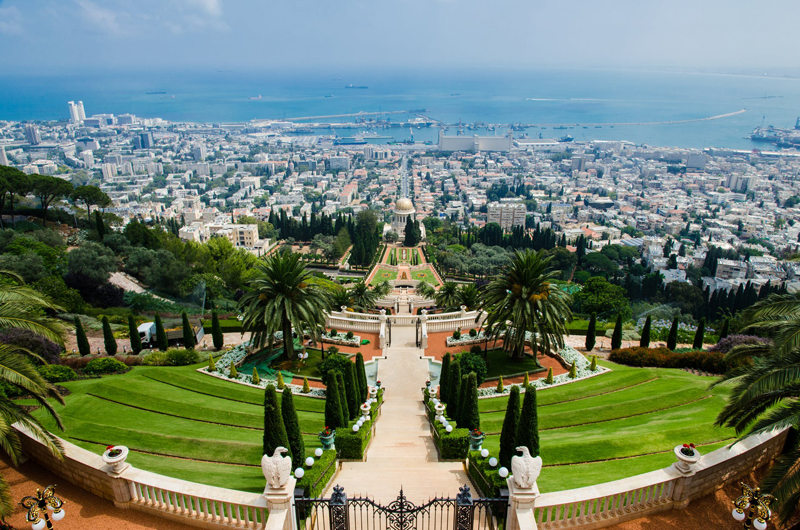 The Bahá'í Faith is at its heart, a religion--not a social justice organization. It is not a political action group, multicultural association, peace party, New Age, social or self help club. The spiritual teachings basic to all religions are found within it--who is God, who is Man, what is the relationship between Man and God, and how should Man behave in order to achieve salvation. (I use the term Man to mean all of humankind.)

Bahá'u'lláh, Prophet-Founder of the Bahá'í Faith, gives this fundamental law, "Recite ye the verses of God every morning and evening..." stating that prayer is a primary requirement for spiritual growth. But He also admonishes His followers to "Take heed lest excessive reading and too many acts of piety...make you vainglorious. Should a person recite but a single verse from the Holy Writings in a spirit of joy and radiance, this would be better for him than reciting wearily all the Scriptures of God...Recite ye the verses of God in such measure that ye be not overtaken with fatigue or boredom...This is conducive to nearer access unto God, were ye to comprehend." - from the compilation, The Importance of Prayer, Meditation and the Devotional Attitude, p. 1

Prayer, along with study and meditation upon the Scriptures, are essential parts of daily Bahá'í life. 'Abdu'l-Bahá, the Son of Bahá'u'lláh and His appointed Interpreter, explained it this way: "The obligatory prayers are binding inasmuch as they are conducive to humility and submissiveness, to setting one's face towards God and expressing devotion to Him. Through such prayer man holdeth communion with God, seeketh to draw near unto Him, converseth with the true Beloved of one's heart, and attaineth spiritual stations." - 'Abdu'l-Bahá, ibid, p. 8

"It is not sufficient for a believer merely to accept and observe the teachings. He should, in addition, cultivate the sense of spirituality which he can acquire chiefly by means of prayer. The Bahá'í Faith, like all other Divine Religions, is thus fundamentally mystic in character. Its chief goal is the development of the individual and society, through the acquisition of spiritual virtues and powers. It is the soul of man which has first to be fed. And this spiritual nourishment prayer can best provide. Laws and institutions, as viewed by Bahá'u'lláh, can become really effective only when our inner spiritual life has been perfected and transformed. Otherwise religion will degenerate into a mere organization...." Quoted in The Path Toward Spirituality: Sacred Duties and Practices of the Bahá'í Life

Because there are no clergy in the Bahá'í Faith, each believer is responsible for his/her own study and growth, for kindling the spirit and developing the virtues latent within. This is an intensely solitary process, however. "It is striking how private and personal the most fundamental spiritual exercises of prayer and meditation are in the Faith. Bahá'ís do, of course, have meetings for devotions..., but the daily obligatory prayers are ordained to be said in the privacy of one's chamber, and meditation on the Teachings is, likewise, a private individual activity....In His talks 'Abdu'l-Bahá describes prayer as "conversation with God", and concerning meditation He says that "while you meditate you are speaking with your own spirit. In that state of mind you put certain questions to your spirit and the spirit answers: the light breaks forth and the reality is revealed." - The Universal House of Justice, from a letter dated September 1,1983 On Steps to Spiritual Growth

The form of prayers written by the Central Figures of the Faith (The Báb, Bahá'u'lláh, 'Abdu'l-Bahá) is a bit different from what many of us in the Occident may be used to. Notably, there is no Amen at the end. Amen is an old signature meaning: So be it. I always thought of it as an affirmation, reminding myself that I should act as though what I have asked for was already so.

Actually, amen comes from the Judeo-Christian teachings--and the one prayer attributed to Jesus Christ Himself--referring to the coming of God's Kingdom on Earth as it is in Heaven. Since Bahá'ís believe that those prophecies are fulfilled in the Bahá'í Faith, it is no longer necessary to say Amen in expectation of that Day. The time fore ordained for the building of God's Kingdom is now. All we have to do is transform ourselves and remake the Earth in its heavenly image.

Gonna take some prayer to achieve that!
You Should Also Read:
How Bahá'í Prayers Helped Me Cope


Related Articles
Editor's Picks Articles
Top Ten Articles
Previous Features
Site Map





Content copyright © 2022 by Cheryll Schuette. All rights reserved.
This content was written by Cheryll Schuette. If you wish to use this content in any manner, you need written permission. Contact Cheryll Schuette for details.