Flex-shaft Book Background & Review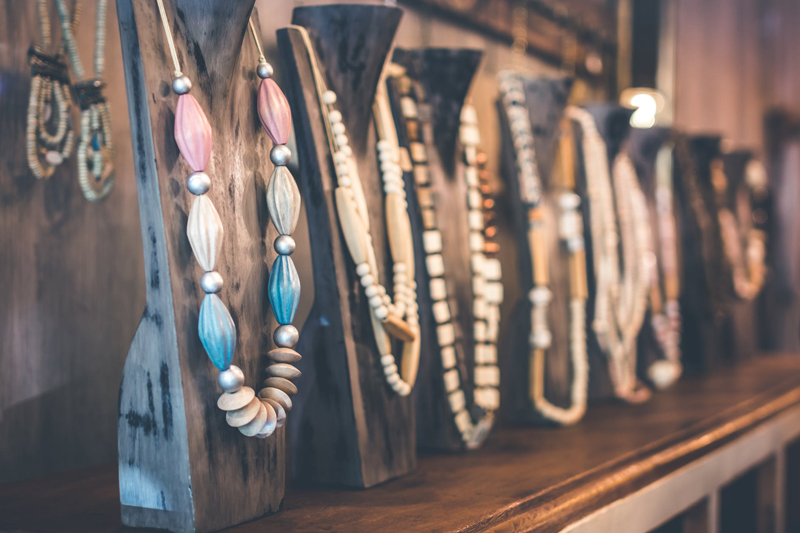 -Click here to read the first article in this 2-part series: Book Overview-
The Partnership Behind the Book
Making the Most of Your Flex-shaft is the first volume in an anticipated series of books called Maximum Bench Work. The series is being published through a partnership between Manufacturing Jewelers & Suppliers of America (MJSA) and The Ganoksin Project.
The MJSA is a trade association representing the jewelry manufacturing industry in the United States. It publishes an award-winning monthly magazine called AJM: The Authority on Jewelry Manufacturing and operates the MJSA Jewelry Academy.
The Ganoksin Project is considered to be the jewelry-making industry's most significant online resource for exchange of information. It offers free articles, advice, and a massive community forum full of detailed jewelry making questions and answers. Many members of the forum have years of experience as professional jewelers.
The large supply company Rio Grande is also a "prime sponsor" of this book, and The Foredom Electric Co. and 3M Inc. are "patrons."
Review
This is a great book to have on hand if you're seriously considering purchasing a flex-shaft, or if you own one but want to make better use of it.
The information about components and accessories can save you money and time by helping you choose which are best suited to your work. I especially like the many summary charts which appear throughout the book. These make for quick reference and easy comparison between pieces and parts.
What you will not find are detailed instructions on how to perform the specific tasks your flex-shaft is capable of doing. Instead, you'll simply learn that they are possible. For example, you'll learn that a flame bur can be used to "prepare seats for small stones" (page 32), but there is no demonstration of exactly how this is done. Granted, many of these techniques are probably not "rocket science," but if you've never tried them before, it's best to consult a more project-oriented book or take a class to make sure you're doing things properly.
(The exception to this rule is Chapter 10, "Beyond the Basics," which does provide nice step-by-step instructions for the actual projects contained there.)
On the other hand, the book certainly doesn't leave you out in the cold regarding what to do and generally how to do it. For instance, I learned that I should be using water with some sanding and texturing procedures where I wasn't before, and I finally learned why some of my brushes have been wearing down too quickly.
After reading the book, I also feel much more confident that I can use and maintain my flex-shaft properly. I'm actually looking forward to, rather than dreading, my next purchase of supplies and accessories.
At the time of this writing the retail price for a new copy of Making the Most of Your Flex-shaft is $34.95 US. Since I'm accustomed to jewelry-making books that are a little less expensive, I expected this book to be larger in size than it is. It is a trade-size paperback with 96 pages total.
However, it's important to remember that this is a niche publication and essentially a resource for the trade - not a mass-produced popular-market book. Also, it's published in part by The Ganoksin Project, which provides an unbelievable amount of jewelry making, gemstone, and metals information for free every day on the Internet. They rely on fundraising and donations to keep them going, and I feel they deserve to be fairly compensated for their books. This, combined with the utility and uniqueness of the book, make it a reasonable purchase.
Pick up a copy of Making the Most of Your Flex-shaft from Amazon.com
.
You might also like:
If you're not quite ready for a professional flex-shaft machine, you might start out instead with the popular Dremel brand rotary tool
. With this kit (the one I used before purchasing my Foredom), you receive a removable flex shaft with handpiece, as well as some basic accessories to get you started.
Some links in this article point to websites not associated with BellaOnline.com. BellaOnline.com is not responsible for the material found there.
---
Chris Franchetti Michaels is a writer and jewelry artisan specializing in beaded designs, wire work, and metal fabrication. She is the author of the books Teach Yourself Visually: Jewelry Making and Beading, Beading Quick Tips, and Wire Jewelry Quick Tips. Visit her website BeadJewelry.net for more jewelry-making help and inspiration.
You Should Also Read:
Ganoksin
MJSA


Related Articles
Editor's Picks Articles
Top Ten Articles
Previous Features
Site Map





Content copyright © 2021 by Chris Franchetti Michaels. All rights reserved.
This content was written by Chris Franchetti Michaels. If you wish to use this content in any manner, you need written permission. Contact Susan Mendenhall for details.