La Fleche d'Or - Free Live Music in Paris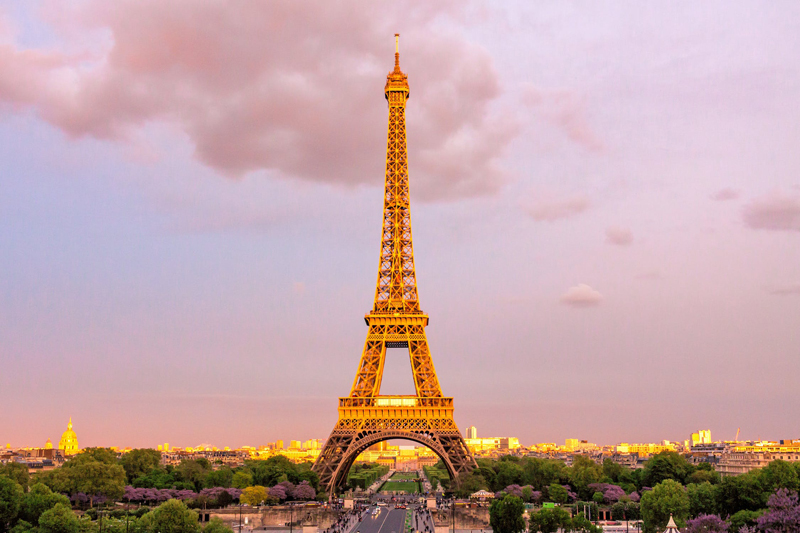 Saying goodbye to Austin meant more more than leaving the spring-fed city bathtub Barton Springs behind. Parting with venues like the Elephant room and the Mercury, places that give Austin it's bragging rights as the live music capital of the world, left me with a void to be filled.
In an attempt to become rooted in the Paris music scene, I've visited many of the paramount venues, though never the same place twice. L'Olympia is a right of passage, all the big names have had their run there. Old movie theaters have been converted to concert halls and night clubs masquerade as venues, the ambiance dictated by the music. Though, I'd yet to find my niche: an unpretentious club, comfortable in hosting jazz or folk, electronic rock or pop in an intimate setting where artists mingle about the crowd and the cover remains reasonable.
I'd itched to visit the Fleche d'Or since stumbling across their diverse scheduling of music, several shows booked into an evening, all free to those willing to line up. Curiosity was quenched as Thursday evening promised a chance to hear California's Alela Diane. The line began forming around 7, shortly thereafter we were herded inside. I had an hour to meander before committing to a corner from which to take in the spectacle.
I made the circuit through the veranda of the restaurant where groups nestled into red vinyl benches. Dining off coffee tables they looked out onto the train tracks. Bicycle parts woven into the banister bloomed from the lattice overhead, wheels like flowers.
At the bar, draft beers and a concoction of punch were being versed. When asked if I was privileged with a wrist band granting free drinks, I inquired how to go about getting one. "Sleep with the band or management, facilement!" he joked straight faced. I thought it better to pay the 5 euros.
Beer in hand, I spied Alela soaking in the ambiance, warming to the crowd and couldn't resist the opportunity to greet her. Graciously she accepted my praises of her music. "When I made the record, I didn't really expect anyone to hear it," she replied. We spoke of her time on the road and my experiences uprooted and replanted here.
The show marked the the dawn of the release of her album, The Pirates Gospel, in Europe. The first of a host of Fargo records' artists to perform, she admitted, "I had to relearn most of the songs for this show. I've been working on a whole new album." Had it not been dim as candle light, I might have caught her blushing as they played a few songs from her cd minutes before the set began. "Why are they doing this? How embarrassing," she sighed.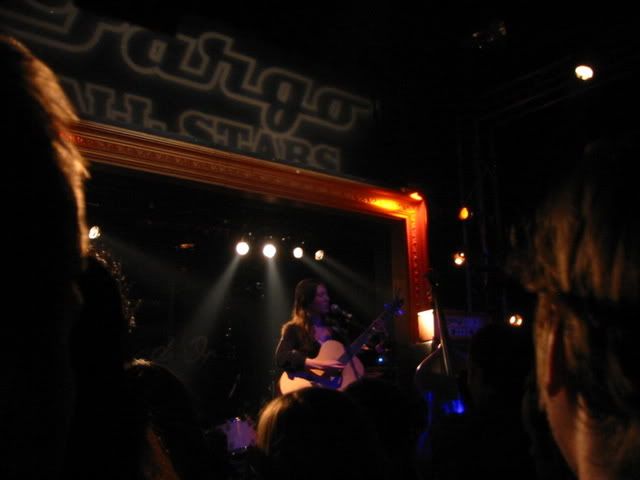 From within the gilded frame of the stage, she peered down onto us. "Everyone alright out there? It looks a little crowded." We were cosy during her serenade that began gospel as she ruffled her feathers. The French are slow to dance, even when so moved by the music. Her songs were lullabies, the audience entranced by her recounts of the landscape and times passed at her father's home.
My favorite of her songs, To Be Still evokes bittersweet feelings of nostalgia. I'm reminded of emotions that arise when visiting the Houston neighborhood where I grew up, beautiful moments like rainbows that have expired, never to be anything more solid than memories.
Satisfied by a concise set laden with favorites, I found my way out into the darkness of a crisp Autumn evening. My standing room a commodity to those in attent, an anxious line that formed at the door and stretched out of eye shot. An ideal venue for the genre of an intimate performance, the Fleche d'Or escapes the pretentiousness of many Paris clubs by residing in the geographically less sheik 10 th arrondissement. Arrive early to avoid spending the evening in the sidewalk queue. To call this haunt my own will require a few more visits, but it may indeed fill the void.


Related Articles
Editor's Picks Articles
Top Ten Articles
Previous Features
Site Map





Content copyright © 2023 by Melissa Demiguel. All rights reserved.
This content was written by Melissa Demiguel. If you wish to use this content in any manner, you need written permission. Contact Melissa Demiguel for details.