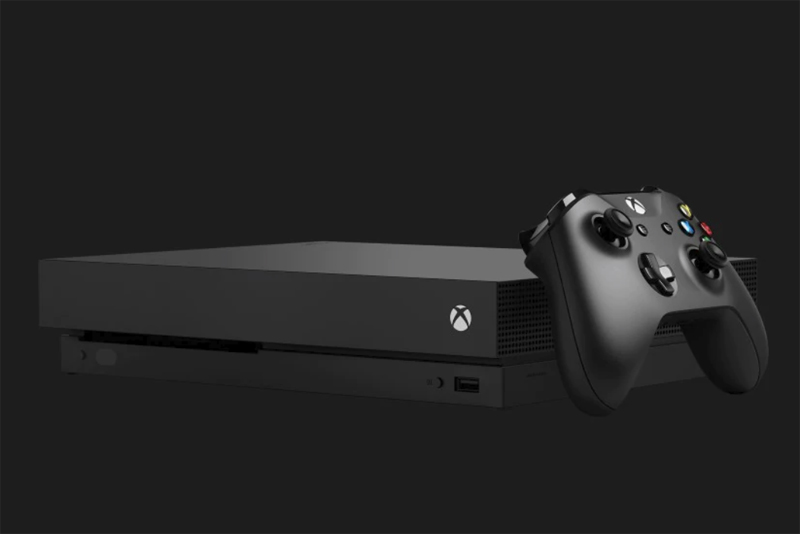 Real World Golf for the original XBox had a pair of gloves you wore - connected to cables - that let you actually "swing" your hands and have the golf ball react appropriately. This was in pre-Wii days!
Here's how it works. There's a unit on the floor. Two cables are on swivel joints and come out of that floor unit to a pair of gloves. You velcro those gloves onto your hands. The cables extend and retract smoothly as you move the gloves. So as you swing your hands in a golf swing shape, the gloves track your progress and know what you're doing.
Standing in front of a large screen TV, swinging your hands, holding onto a "mini-club" (so you don't hit your lamp or other living room items), it really is "like being on a golf course". So in that sense this setup is far more realistic than any button-pushing version of golf could be.
I give them great kudos for the interface. You push your hands out to zoom along the course. You wave a hand to move in that direction. It is very Virtual Reality type of stuff, like you saw on the Tom Cruise movie "The Minority Report".
Now, with all of that said, the golf gameplay is NOT great. No matter how cool the interface is, it doesn't do much good if the game itself is not well done.
You can't fault the graphics too much. This was after all a low-def game and the maps it was rendering were very large. They are a bit clunky, but that's fine. The game should have been about balls and physics, not about whispers of grass.
But the golf game has issues. If you set it on "easy", you pretty much have a guided missile that always goes into the hole. That's fine if your aim is just to walk through the course, but even beginners to golf should get some accurate feedback so they can improve. I tried swinging the club wildly from high left to low right and I still putted right into the hole. To say it was forgiving would be an understatement.
My boyfriend who actively plays golf every day or two tried it at pro level. Even there the sensors were just not very accurate.
I understand that this was a huge challenge for them to create. They had to try to "guess" based on the cable being pulled quickly or slowly exactly what your hands were doing. I know that is hard and I give them credit for even trying this at all. It was a great idea - but it just didn't work out well.
I think the clearest indication that they had problems is that they never came out with a version for the XBox 360 or PS3. Apparently they just gave up. With the Wii being able to do this type of sensing without wires, I think that is the way to go in the future. Cables just can't sense the fine details of where your hands are moving in three dimensions.
Buy Real World Golf from Amazon.com


Related Articles
Editor's Picks Articles
Top Ten Articles
Previous Features
Site Map



Follow @lisavideogames
Tweet





Content copyright © 2022 by Lisa Shea. All rights reserved.
This content was written by Lisa Shea. If you wish to use this content in any manner, you need written permission. Contact Lisa Shea for details.