Don't Stress About Aging: Start Your Health Account Today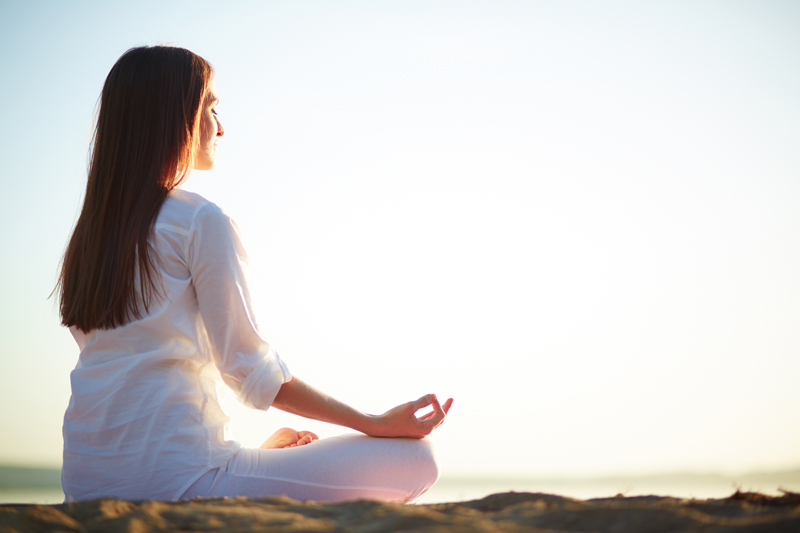 If we want our golden years to be
18 karat
as opposed to
gold plated
, we need to set up for them when we are young, or at least young at heart. We need to begin saving in our health bank. In other words, taking a quantum leap into our future when we're in our sixties or seventies, and addressing memory loss, osteoporosis, arthritis and heart disease, it would make more sense not to stress, but to have fortified and prepared for our health starting in our forties. After all, we do financial planning for retirement!
The great news about investing for our golden years is that we get to enjoy and use the interest immediately! Our vitality, keenness and strength grow incrementally. I am amazed by the anecdotal evidence of how activities of daily living are improved like getting out of a car more spryly or lifting heavy bags out of the trunk. And those of us who tremble at the thought of Alzheimer's will be relieved to know that daily physical exercise and mental stimulation create auxiliary neurological pathways to compensate should the disease hit. The point is to begin creating those extra compensatory pathways now while we are alert and approaching midlife rather than waiting for our senior years.
Then there is the impressive statistical evidence of the effectiveness of disease prevention and management in cancer, HIV, dementia, cardiac ailments and diabetes as recorded in JAMA, the Lancet and other global medical publications. And beyond the physical benefits, making deposits in one's health account creates a more adventurous spirit – really starting to live again. So what are we all waiting for? It's not that life is short; it's that we begin to live it so late!
Here's how to build up your health account today. Now don't you feel better already?
Exercise for body and mind. Exercise with passion knowing that it will promote heart health, prevent metabolic syndrome and osteoporosis and surprisingly help prevent Alzheimer's. Mind that muscle with strength training to create more neural pathways and enhance connections in the brain. There will be far less brain shrinkage and you will reap the benefits today with increased focus, less stress and improved memory.
Learn something new everyday to wake up your mind. Think outside the box to create extra neural pathways to compensate for damage and aging. Shake up that old routine and refresh. Memorize a new vocabulary word, listen to foreign language tapes, help your children with their math homework and read self-help books. Take continuing education classes in a new subject or get involved in a creative hobby.
Eat a healthy balanced diet for your body which includes plenty of fruits and vegetables. Blueberries for years have been praised as a wonder food. However, we are all different and some healthy foods like tomatoes or almonds cause inflammatory responses in some of us. Pay attention to what foods work for your body; how you feel when you eat them. Fish, like salmon and tuna, are heart smart and brain smart. Worried about mercury levels? Try fish oil capsules but remember natural food is better than supplements. If you are having trouble with memory and mood, check your vitamin B12 levels – perhaps you have trouble with absorption and need to consult with your doctor.
Don't grow distant. Cultivate friendships with people who lift you up, not bring you down. Likewise, return the favor. Address that ache in your heart by expanding your heart to hold so much more. That ache will occupy a small space relative to that larger context.
Don't let negativity and stress control your life. Detox your mind and your life will follow. Redirect your focus to what you do have as opposed to what you don't have. And remember, don't take yourself so seriously.
Don't forget to cultivate the sensual energy inside you. We are never too old for love.
---
Debbie Mandel, MA is the author of
Turn On Your Inner Light: Fitness for Body, Mind and Soul,
a stress-reduction specialist, motivational speaker, a personal trainer and mind/body lecturer. She is the host of the weekly Turn On Your Inner Light Show on WGBB AM1240 in New York City , produces a weekly wellness newsletter, and has been featured on radio/ TV and print media.
To learn more visit:
www.turnonyourinnerlight.com

Editor's Picks Articles
Top Ten Articles
Previous Features
Site Map
Content copyright © 2019 by Debbie Mandel. All rights reserved.
This content was written by Debbie Mandel. If you wish to use this content in any manner, you need written permission.
Contact Debbie Mandel for details.