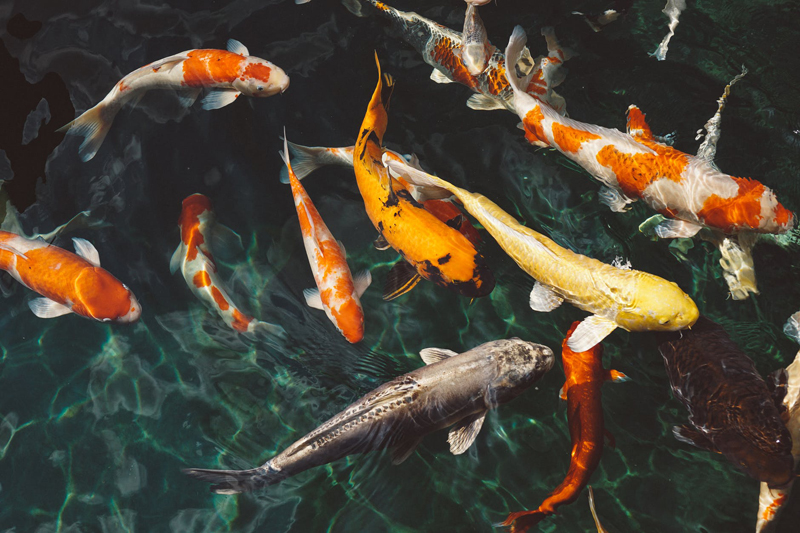 Goldfish bowls are everywhere in petstores and on television and pretty much wherever you see goldfish in movies and at your friends' houses! So, why is it that information on how to care for goldfish tells us it's better for them to live in a tank?

Tanks are not that expensive and the bigger the tank the better for your goldfish. Your goldfish is usually only about 1 year old when you buy him at the petstore and depending on the type of goldfish you choose, they can live 10 - 20 years! The oldest known goldfish lived to be 43 years old! So, they are going to get bigger - they can become the size of koi! Some goldfish care information will tell you that it's best to have 10 gallons of water for every goldfish!

Actually, the surface area on the top of the tank is more important than the number of gallons it holds because goldfish need a lot of oxygen. In fact, for every inch of fish length, you will need 30 square inches of surface area, keeping in mind that your fish will grow.

A tank makes it possible to keep the water quality much better than a bowl. Goldfish are great ammonia producers and so the ammonia level builds up very quickly. The tank allows you to have all the equipment you need to keep your fish healthy and able to live a long, happy life. With your tank, you can have the things he needs to accomplish this like: a siphon, filters, a hood, pumps, airstone, enough gravel, and plenty of toys for places to hide.

The filter will make your job a lot easier for keeping the water clean. If the water is not clean, it can kill your fish! The hood keeps the fish from jumping out and keeps anything from falling in. The airstone keeps the water oxygenated, the gravel is used for good bacteria to grow, and with more toys to hide behind your fish feels less stressed. Reducing stress is one of the major factors in preventing disease.

All in all, the life of your goldfish really depends on water quality and an appropriate environment. There are too many good reasons to have a tank instead of a goldfish bowl. It is really very easy, too. The life of your goldfish depends on his environment and a goldfish bowl just does not have enough space, surface area, or room to put in everything he needs to be healthy and happy for years to come.



You Should Also Read:
The Inner Monologue of Gill the Goldfish (short film at film festivals)
The Importance of Clean Water For Betta Fish


Related Articles
Editor's Picks Articles
Top Ten Articles
Previous Features
Site Map





Content copyright © 2022 by Mary Brennecke. All rights reserved.
This content was written by Mary Brennecke. If you wish to use this content in any manner, you need written permission. Contact Mary Brennecke for details.