Native American Ten Commandments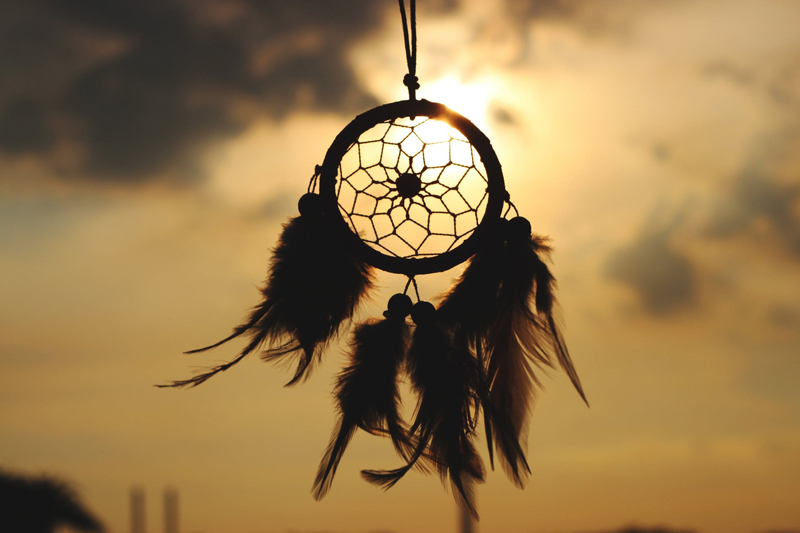 Did you know that in any Native American language there was no word for religion? The ancient wisdom of ten sacred truths, however, were given as gifts from the Great Spirit and passed down through the generations. For Native Americans these principles were a way of life, not a religion. Can we use these commandments as a guide to a better way of life today? Would we see a different world?

According to The Native American Ten Commandments we are to care for Mother Earth and to honor all our relations. We are to open our hearts to the Great Spirit and know that all life is sacred as we treat all beings with respect. We should take from the Earth what is needed and nothing more and do what needs to be done for the good of all. We are asked to give constant thanks to the Great Spirit for each new day and speak the truth; but only of the good in others. We are told that if we follow the rhythms of nature; rise and retire with the sun, we will enjoy health and balance. In essence, we are to enjoy life's journey, but leave no tracks.

Global news speaks daily of the tragedy and suffering of individuals, nations, and our planet. Fear is the motivating factor as increasing numbers of people are preparing for disasters of every kind. There seems to be a marked imbalance in the world as some folks are hoarding massive amounts of food for the future while others in the world die of starvation here and now. Too many of us have lost sight of what our ancestors taught us about interconnectedness.

Violence of all kind perpetuates the cycle of hatred and separation in the world. As Black Elk, the great Lakota Medicine Man exclaimed, "The Power of the World always works in circles and everything tries to be round." The energy that is life is experienced through sacred circles, like those found in nature. Whatever it is we put out to the world from our deepest hearts, our internal truths, whatever they may be, THAT is what we live. It is those beliefs that eventually manifest as our environment and our experience.

We can look upon any one of the many traditional Native teachings as an area to be explored internally as in a spiritual quest, discussed with others as in a forum, and finally as a catalyst for healing change in the world.



Related Articles
Editor's Picks Articles
Top Ten Articles
Previous Features
Site Map





Content copyright © 2022 by Jacqueline Olivia Pina. All rights reserved.
This content was written by Jacqueline Olivia Pina. If you wish to use this content in any manner, you need written permission. Contact Jacqueline Olivia Pina for details.