Should I Self-Publish my Book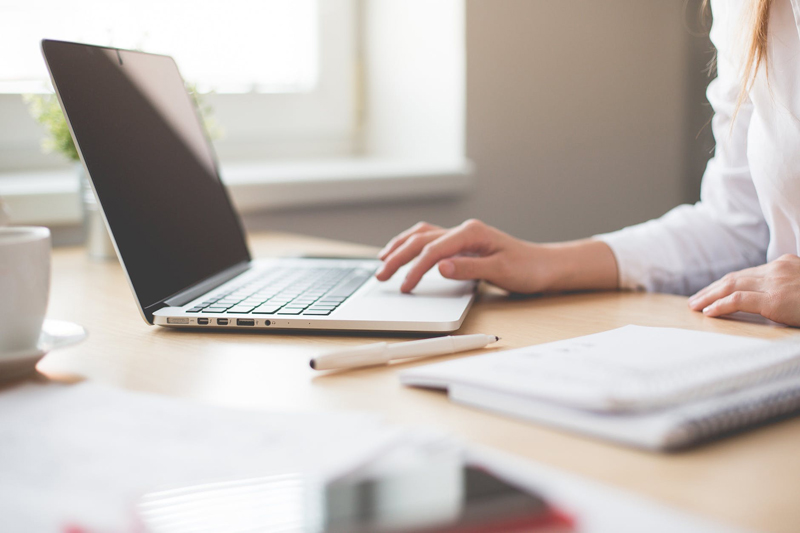 If you've written a book, you are probably trying to decide whether you should pursue a traditional publishing contract or strike out on your own with a print-on-demand publisher and/or a downloadable ebook for the Kindle, Nook, or other ereader. Not so long ago, most experts would have strongly cautioned against publishing on your own, asserting that it would hurt your long-term chances of getting a "real" publishing contract, and damage your reputation as a serious writer. Well, there are probably those that are still saying this, but the experiences of dozens of self-published writers are now proving them wrong.
Writers like H.P. Mallory, Victorine Lieske, and the young upstart Amanda Hocking are but a few of the names I can mention who struck out on their own and have made it big as fiction authors in the new world of self-publishing. Have they sold millions of books, like J.K. Rowling or James Patterson? No, not
yet
, but you can bet they will, because they are selling hundreds, sometimes thousands of books
every day
. Ms. Hocking recently reported selling 100,000 books in one month! More importantly, when these self-published authors sell a book, they keep most of the money, because they are the publisher, as well as the writer. Rather than taking home the typical four or five percent of the sales price, they are pocketing 35-70%, anywhere from a quarter to a buck or two or even more per copy. Even at twenty-five cents a pop, 100,000 books in a month adds up to a very handsome income.
Let's compare and contrast the current viable options for book publishing and distribution today. An author has basically four choices when it comes to getting their work in the hands of readers:
Traditional publishing with a big-name house like Random House, Penguin, HarperCollins, Harlequin, etc.
Traditional publishing with a small, independent press like Beacon Press or Booklocker
Self-publishing with a packaged, pay-for-service provider like iUniverse or AuthorHouse
Self-publishing with DIY providers like Smashwords, Amazon/CreateSpace, or Barnes & Noble
If your only dream is to make it "big" as an author, and you want someone else to handle all the editing, layout, artwork, and marketing, then traditional publishing is probably the best option for you. You should head down that road of looking for an agent or a publisher today, because it might take you years to find one. But even if you do find someone who will publish your book, there is no guarantee of stellar sales, and no guarantee that they will buy your next book. There is also no guarantee of making a lot of money. Advances to new authors are usually small, and unless your book turns into a bestseller, you might never see any more. Traditional publishing is also a slow process; it generally takes 12-18 months from contract to first sale. If your book is timely in any way, you could miss the window of opportunity. You should also keep in mind that accepting that contract means giving up control of your work; the publisher may want to make major changes to the story, and they will own the story for at least a period of several years thereafter. They may decide to stop printing the book after three or six months, but you will not have the right to sell it (or even give it away!) until the contract period ends. Publishing with a traditional publishing house, whether large or small, is a bit like playing the lottery: you might become the next J.K. Rowling or Steven King, but no matter how good a writer you are, that's still a very small chance.
The odds of finding a publisher go way down if you choose a pay-for-service publisher like AuthorHouse, because those type of companies sell publishing as a package deal. You, the author, pay up-front, usually hundreds or thousands of dollars, for all the production, editing, marketing, etc., so there is no risk to the publisher. That might be all right if you, the author, were then completely in control of your work and entitled to all the profits from sales, but that's not how it works. The publisher still takes a huge cut of sales, often 50-60%, even if you are hawking your own book on a street corner. Frankly, I don't feel that this is a fair deal at all. If you take all the risk, pay for all the services, and created the original product, then all the profit should be yours.
So that leaves the DIY route. When you do it yourself, you will either have to perform all publishing services yourself or buy those services from individual providers, like proofreaders, cover artists, and websites where you advertise and sell your work. All of those are up-front or ongoing costs, but they are known and controllable costs, and you are the one in control. There are often inexpensive options you can take advantage of like online critique groups, writers forums, or providers who might barter services with you. Plus, there are many no-cost marketing methods you can perform yourself, like blogging, article-writing, and social networking. When you go this way, you can then sell your book through your own website or use the services of Amazon, Smashwords, Barnes & Noble, CreateSpace, etc. These companies will take a reasonable commission (10-40%) on whatever you sell through their site, but the product, price, and presentation are always yours to manage as you wish.
Will you sell 100,000 books in a month? Maybe, maybe not, but with hard work, patience, and persistence, it's not out of reach! DIY publishing and promoting of their own work is one way that many authors are slowly, steadily building a healthy long-term income.
See the self-published,
best-selling
works of:
H.P. Mallory
Amanda Hocking
This site needs an editor - click to learn more!

You Should Also Read:
Sell Your Book on Amazon
Publish Your Book for Free
eBook File Formats




Related Articles
Editor's Picks Articles
Top Ten Articles
Previous Features
Site Map





Content copyright © 2022 by Maria Elizabeth Romana. All rights reserved.
This content was written by Maria Elizabeth Romana. If you wish to use this content in any manner, you need written permission. Contact BellaOnline Administration for details.