The Anchor Worm And How To Get Rid Of It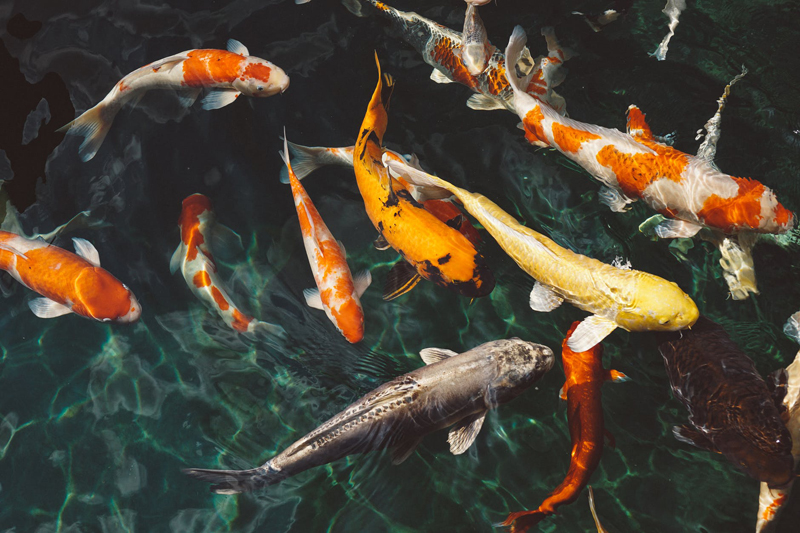 Many people ask about the health of their fish and, as there are various diseases that can affect them, let's tackle one that many readers have questions about. It is a disturbing infestation by anchor worms. Anchor worms look like whitish, red, worm-like threads about a quarter-inch long protruding from your fish and can cause weight loss and even death if not treated. These worms can be seen with the naked eye and are commonly seen at the base of the fins.

The anchor worm can affect cichlids, goldfish, and pond or outdoor fish. They can be found anywhere on your fish, including the eyes, gills, and fins. The worms burrow with their anchor-shaped heads into the fish's muscles and gills and may go all the way into their internal organs. Bacterial infections may occur in ulcers where the worms are attached to your fish.

You may also see your fish flashing or frequently rubbing if he has this disease. He may have difficulty breathing and experience general lethargy.

Anchor worms are highly contagious and must be brought in by an infested fish. They can come from local fish stores that are infected, so make sure you quarantine all new fish and never risk putting your established tank in jeopardy! Remember to take all the precautions that you must to protect you and your fishy friends when working with chemicals.

You can treat them with potassium permanganate as a dip at 100mg per 2.5 gallons of water or you can try a salt dip. Another possible treatment is a formalin dip at 2 - 4 ml of formalin per 2.5 gallons of water for 30 minutes and just be sure to immediately transfer your fish to clean, fresh water because he may lose equilibrium. There are some antiparasitics that may help like disco-worm, fluke tabs, and clout. Then, to possibly prevent secondary infections, you might want to put 1 - 2 tablespoons of salt in your aquarium.

It is a good idea to remove the worms by hand and quarantine the tank. Use tweezers and grip them as close to the wound as possible. Continue to dunk the fish in water to let him get a few breaths before continuing to tweeze the worms from his body. Remove as many as you can and use Stress Coat. Keep an eagle eye on him and send good thoughts in his direction in hopes that this works. Obviously, prevention is the best key for the poor fish and for you.







You Should Also Read:
The Importance of Clean Water For Betta Fish


Related Articles
Editor's Picks Articles
Top Ten Articles
Previous Features
Site Map





Content copyright © 2022 by Mary Brennecke. All rights reserved.
This content was written by Mary Brennecke. If you wish to use this content in any manner, you need written permission. Contact Mary Brennecke for details.