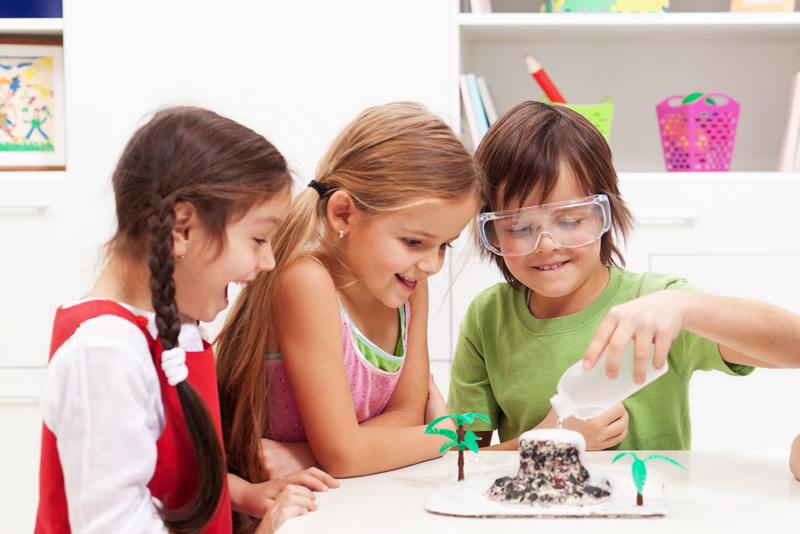 Teachers, who are they? Do they teach enough or not enough? Do they really go through a great deal with your daughter? Can they really identify challenges that you may be missing? Here you will find out how hard your teacher works for your daughter!

According to Wikipedia, this is what a teacher is:

In education, a teacher (or, in the US, educator) is a person who provides schooling for pupils and students. A teacher who facilitates education for an individual student may also be described as a personal tutor. The role of teacher is often formal and ongoing, carried out by way of occupation or profession at a school or other place of formal education. In many countries, a person who wishes to become a teacher must first obtain professional qualifications or credentials from a university or college. These professional qualifications may include the study of pedagogy, the science of teaching. Teachers may have to continue their education after they qualify. Teachers may use a lesson plan to facilitate student learning, providing a course of study, which is called the curriculum. A teacher's role may vary among cultures. Teachers may provide education instruction in literacy and numeracy, craftsmanship or vocational training, the Arts, religion or spirituality, civics, community roles, or life skills. In some countries, formal education can take place through home schooling. A teacher's professional duties may extend beyond formal teaching. Outside of the classroom teachers may accompany students on field trips, supervise study halls, help with the organization of school functions, and serve as supervisors for extracurricular activities.

According to your teacher, this is who she/he is:

She/he is someone that cares for all students. She/he takes the time to get to know your daughter and by the end of the school- year, the results are rewarding. She/he will be developing your daughter with the desire to be a life-long learner. She/he will recognize your daughter as an individual by her culture and the cultures she explores. She/he always finds ways to celebrate success in nurturing wellbeing in one another.

A teacher promotes excellence in your daughter through diversity of knowledge, culture, and communication. Some of the best teachers teach from the heart not the book. They come up with creative ways of teaching and innovative ways of exploring. She/he expects quality work, responsible behavior and for your daughter to respect others as she takes a journey down the path of learning.

According to your daughter, this is what a teacher is:

She/he is someone that she can confide and trust in. She/he is someone that will allow her to explore. She/he is a friend. She/he will give her a voice and will always problem solve. This is someone that will not let her down. _______________________________________________________________________________________________
Understand that teachers face outlining some learning challenges that your daughter may have. They may inform you of some behavior challenges. They may recognize the possibility of some mental challenges. In addition, the teacher may inform you of some challenges that you might not be aware of that your daughter may have. Please keep in mind that you may have to except the observation of the teacher. In addition, keeping the teacher informed of any sudden changes in your daughter's life helps with teaching and observation. Taking your daughter in for further testing may help with educating your daughter by confirmation of outlined challenges.

We often worry about what our daughters will become tomorrow, but we forget what they are today, a teacher does not. Let her/him do their job in teaching your daughter and you do yours in raising her, we must all work together in the efforts of your daughter. These are words from a very special teacher. Thank You!

Live, Laugh and Love
"Making a difference in the world one person at a time"



Related Articles
Editor's Picks Articles
Top Ten Articles
Previous Features
Site Map





Content copyright © 2022 by Tuculia Washington. All rights reserved.
This content was written by Tuculia Washington. If you wish to use this content in any manner, you need written permission. Contact Tuculia Washington for details.