Asthma and Peak Flow Meters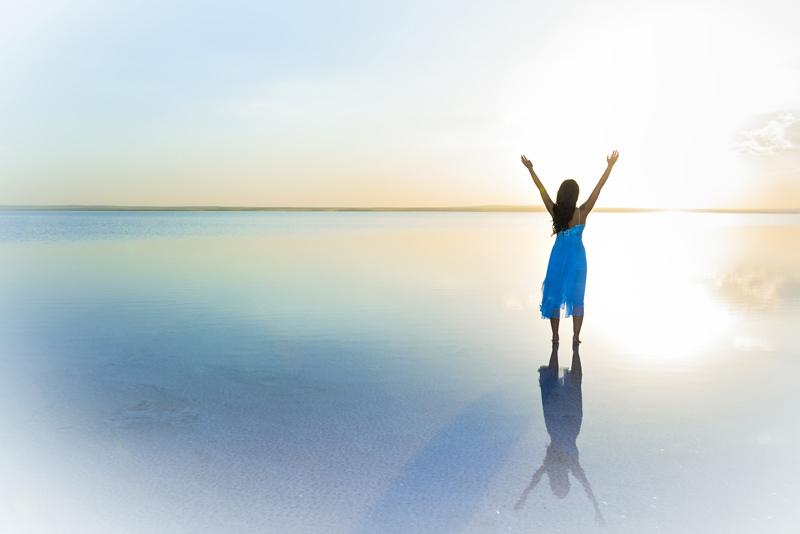 What is a Peak Flow Meter?
Peak flow meters are an important tool to help manage your asthma and avoid asthma flares and attacks. A peak flow meter is a hand-held device that's used to measure the amount of air a person can exhale. The peak flow meter measures the force of the air coming from the bronchi. A lower peak flow shows there is swelling in the airways. Increased swelling of the airways causes you to exhale air with a lower amount of force, which indicates your lung function has decreased and your asthma is worsening.
Benefits of Using a Peak Flow Meter
A peak flow meter can help you to figure out what triggers your asthma, helps you and your doctor decide if your action plan's working and decide if your asthma meds need to be changed and/or adjusted, and know when to seek medical assistance. Peak flow meters are most helpful for children (as young as three or four years of age) and adults who have moderate to severe asthma. There are basically two types of peak flow meters: mechanical and digital. Be sure to check with your doctor as to which type of peak flow meter is best for you.
Personal Best and an Action Plan
Establish your Personal Best.
Before you can get an accurate reading of your peak flow, it will be necessary to work with your doctor to establish your personal best peak flow. Your personal best peak flow is the highest number you can blow on a regular basis. Your doctor will have you take peak flow readings each day for two weeks—typically one reading in the morning, before taking your asthma medicine, and then again in the late afternoon. It's important to record your peak flow measurement each time you take it, and then share your record with your doctor. This record will help you and your doctor to establish your personal best peak flow, which will be used as a guide to show when your asthma is becoming worse. When your asthma worsens, your peak flow generally begins to fall and you'll notice worsening asthma symptoms.
Next, your doctor will develop an asthma treatment, or action plan, that will offer you step-by-step instructions on what to do when your asthma worsens.
Asthma Action Plan.
An asthma action plan is typically divided into three color zones: green for go, yellow for caution and red for danger.
•
Green Zone:
The green zone is for peak flow readings that fall between 80 to 100% of your personal best—meaning your asthma is well-managed.
•
Yellow Zone:
The yellow zone is for when your peak flow falls between 60 to 80% of your personal best peak flow. This section indicates your peak flow has gone down, and you will have more asthma symptoms. Your doctor may advise you to use your rescue inhaler at prescribed intervals until your peak flow returns to the green zone. Your doctor may also advise you to seek medical care if your asthma symptoms stay in the yellow zone for a certain length of time.
•
Red Zone:
The red zone is when your peak flows falls below 60% of your personal best, and indicates your asthma is at an emergency level. At this point you will need to seek emergency medical care as soon as possible.
Each section of your action plan will include symptoms to watch for, along with asthma medication instructions (such as when to use your emergency inhaler) and will let you know when to seek further medical assistance.
How to Use a Peak Flow Meter
Once you and your doctor have worked together to establish your personal best peak flow and an action plan, you'll need to learn how to correctly use your peak flow meter. You can use a paper asthma journal/diary, a computer program, or even an app for your smartphone or tablet computer to record your peak flow, asthma medication doses and symptoms each day. Here are some basic instructions for taking your peak flow:
1. Have your asthma journal/diary on hand to record the date and time, along with your peak flow and any asthma symptoms you may be having at that time. Your doctor may also ask you to keep track of your asthma medication usage; for instance, the dose of your regular asthma medication and if you needed to use your emergency inhaler. You can also include asthma trigger information.
2. Stand or sit up as straight as possible.
3. If you're using a mechanical peak flow meter, be sure to slide the indicator to the bottom of the meter (zero).
4. Take a deep breath in, completely filling your lungs (as much as is possible).
5. Place your lips firmly around the peak flow's mouthpiece.
6. Blow out all the air in your lungs (as much as is possible) as fast and hard as you can in one quick blow.
7. Look to see what number the indicator reached, and then write this number down.
8. Follow steps 1-7 two more times, so you end up with three peak flow readings.
9. Now record the highest of the three peak flow readings in your asthma journal/diary.
To make sure you are able to get accurate readings, be sure to ask your doctor for proper instructions on how to use your peak flow meter. It's helpful to take your first peak flow readings in front of your doctor or nurse to make sure you are taking your peak flow in the proper way.
Peak flow meters offer an easy and inexpensive way to gauge your asthma symptoms each day. Accurate peak flow readings can help you to determine possible asthma triggers, alert you to worsening asthma symptoms, can help your doctor determine if your asthma medications and management are effective, and are helpful, when combined with an asthma action plan, in letting you know what to do when your asthma symptoms get worse. Your peak flow meter will become an invaluable tool in managing your asthma and helping you to stay healthy.
Please check out my new book
Asthma's Nothing to Wheeze At!
Now also available on Amazon
Asthma's Nothing to Wheeze At!
You Should Also Read:
Proper Inhaler Technique
Seven Tips for Asthma Management
Asthma Severity Classifications


Related Articles
Editor's Picks Articles
Top Ten Articles
Previous Features
Site Map



Follow @SherryAsthma
Tweet





Content copyright © 2023 by Sherry Vacik. All rights reserved.
This content was written by Sherry Vacik. If you wish to use this content in any manner, you need written permission. Contact Sherry Vacik for details.