Betta Care - Betta Caves and Other Hidey Holes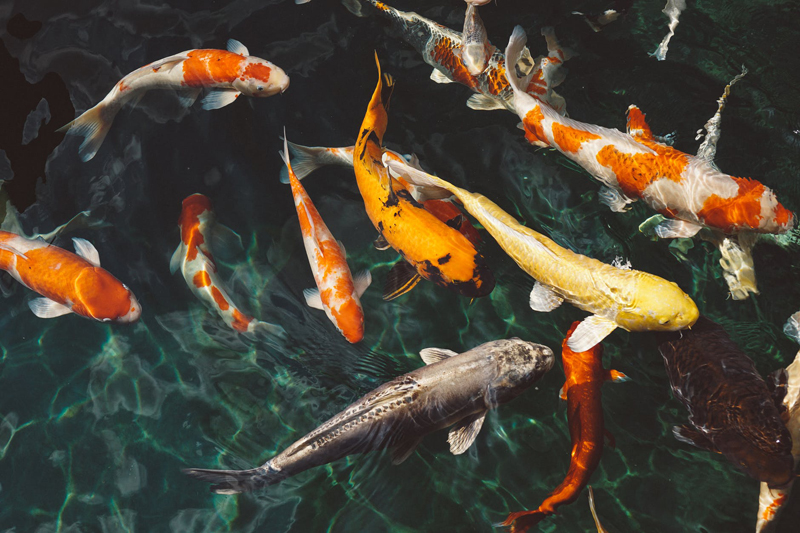 Betta fish need their privacy at times, as everyone does. There are plenty of cute decorations you can buy at the pet store which you can use for this purpose. Try a little house or cave or castle for example. You can find them at places like PetsMart or Petco or online at That Fish Place; or just do a search online for many places to take a look at what is available.
These decorations are not just to look at. They serve a helpful and useful purpose for your little fish. You pet will enjoy the respite from the world for a few minutes or longer as he takes a little break from the busy world going on around him outside his tank.
You can make your own hiding spot for him, too. Get creative - just make sure it is safe for your little pet. Always use hiding places made of materials safe for your fish in his aquarium environment. If you want to stay on the safe side, just buy something you like from an aquarium store - since you know it is made specifically for an aquarium.
If you want to build something for your fishy, put it together using only the type of glue you purchase at an aquarium store made for aquariums. If you use aquarium stones, be sure to secure them so they cannot fall on your fish and crush him.
Little flower pots on their side are great for Bettas to hide in. They enjoy their own little space to relax and get away from the hustle and bustle outside their window on their little world in your home. It gives them a place to rest and feel safe and regroup to go back out there and swim around with gusto and be so happy to see you and your family again.
Make sure you still allow enough swimming room for your little fish. Don't let the decorations take over the whole tank. You can get smaller shells from a shell shop to put in smaller fish tanks for your little Betta fish. Be sure they are rinsed off well and have no dangerous paint or other substances on them. :)
Care for your bettas right!
---
Related Articles
Toys for Aquarium Fish
Your New Betta
Betta Basics
You Should Also Read:
Betta Care Articles
The Importance of Clean Water For Betta Fish


Related Articles
Editor's Picks Articles
Top Ten Articles
Previous Features
Site Map





Content copyright © 2022 by Mary Brennecke. All rights reserved.
This content was written by Mary Brennecke. If you wish to use this content in any manner, you need written permission. Contact Mary Brennecke for details.