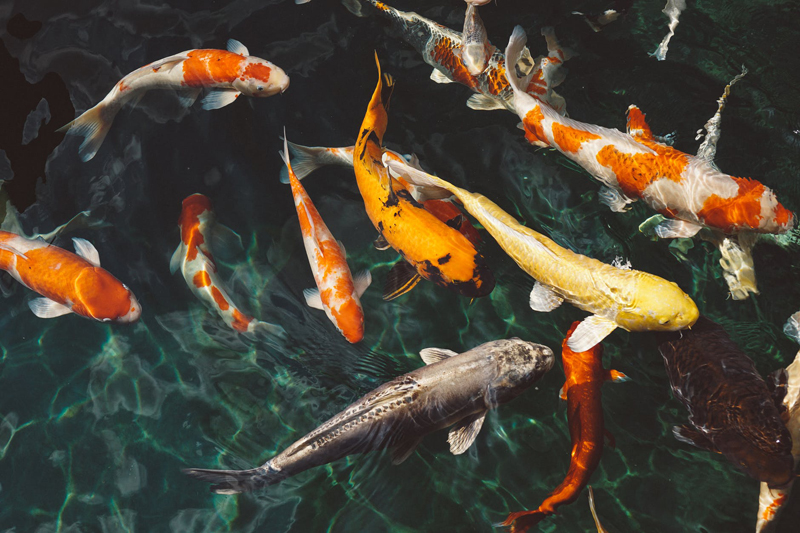 Feeding Betta fish is a much discussed topic among readers. Everyone wants to know how much to feed them and what to feed them and how to feed them. These are excellent questions because the answers are a very important part of what we need to do in order to maintain the health and happiness of our little fish.

How much should you feed your Betta fish? One thing that often happens is overfeeding. Overfeeding your Betta can cause health issues. They can develop swim bladder disease and although you may be able to cure him, it's possible that this condition may re-occur later and this will effect the quality and length of the life of your little fish.

The problem with overfeeding is that your fish is tiny and can only eat a little at a time. It's not necessarily a good measure of how much to feed him to just put a lot of Betta food in the water and see how much he'll eat, because he can overeat - just like we can.

When you first get your Betta fish from the pet store, he is probably very young and growing, so his metabolism is higher and he can thus eat more because he's burning it off as he grows and swims. But, keep in mind that his stomach can only hold so much. It's much like kittens and their feeding instructions. When they are small and growing, it is recommended to feed them three times a day, but when they are adults - it is recommended to feed them twice a day. This is because the extra calories may cause them to become overweight and this can cause a variety of diseases in animals and people, as we know.

One of the problems with overfeeding, too, can be pollution of your fish's water. This toxic water is one of the biggest problems in causing disease in fish. Of course, you have to take into consideration your particular fish's tank - the size of it - whether or not you have a filtration system for example. Clean water is a must to maintain the health of your Betta. Fundamentally, the smaller your fish's housing, the more often you have to change the water!

That said, of course, it is also necessary to feed your Betta fish a variety of healthy foods specifically meant for Betta fish and in the correct amounts. A good basic diet to guide you is my bettas' favorite: 3 Betta Bites in the morning, 3 Ocean Nutrition Betta pellets at lunch, and 3 small Nutrafin Betta Food flakes for dinner. They love a little treat of blood worms or brine shrimp at times. They may enjoy fruit flies, too.

Just remember to feed them consistently and well; but, keep the water very clean and you will increase your chances of keeping your Betta fish healthy and happy for the longest time possible!






You Should Also Read:
Betta Care Articles
The Importance of Clean Water For Betta Fish


Related Articles
Editor's Picks Articles
Top Ten Articles
Previous Features
Site Map





Content copyright © 2022 by Mary Brennecke. All rights reserved.
This content was written by Mary Brennecke. If you wish to use this content in any manner, you need written permission. Contact Mary Brennecke for details.