How to be Happy Even When your Child is Unhappy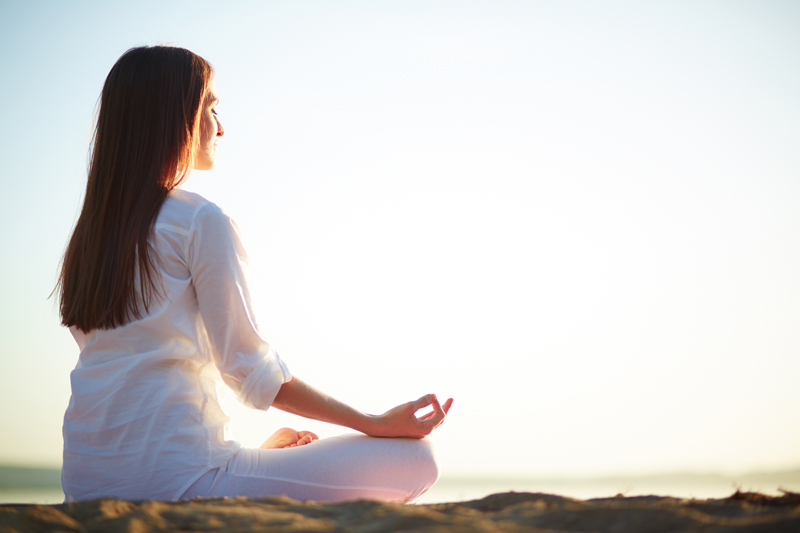 There's an old expression:
You are as happy as your unhappiest child
and if this still holds true – no wonder we have been referred to as "Prozac Nation!" Perhaps, in a simpler time period this truism was less of an issue. Children's innocent problems, which were popular in '50's sitcoms, like who to go to the dance with or how to get along with a sibling's teasing pale by comparison to today's menacing issues of fierce academic competition, drugs and violence. Many children grow up needing to compensate for innate physical and emotional stressors, let alone deal with the external social and academic stressors coming their way; for example, children have learning disabilities or processing problems, are asthmatic, have irritable bowel syndrome or are in the autistic spectrum. Nowadays children are more sedentary, weigh more and are more stressed. All this makes for unhappy parents.
During the birth process, no matter how intensely difficult, the moment arrives when the umbilical chord is cut and the newborn must breathe on his own. This symbolizes our delicate relationship with our children. After having done our part, we must watch from the sideline and affirm; in other words, we cannot take over and breathe for our child. Many parents actually contribute to their children's stress levels by over-scheduling enrichment activities, overtly or covertly demanding academic success and creating a bedroom so replete with amenities that a child doesn't ever have to leave to be with the family. If we are so enmeshed in our children's ups and downs that we have grown anxious and unhappy, it is time to cut the emotional umbilical chord again!
Living vicariously through our children shows that we are not working on ourselves. It's time to find our own passion and joy – what makes our heart sing – our core identity before we turned into a parent. Rather than shape our children and chisel away at them, let them observe us enjoying life, expanding our hearts and completing our work. Let our children see the quality work that we do whether it is writing a legal brief, cleaning the house or cooking dinner.
And while I am on the subject of cooking dinner, let's resurrect family dinner time. Our two- income commuter families along with children who return home late from after-school programs have put a lid on family dinners. So many stressors can be alleviated by this one change in scheduling. During a family dinner we can concretely demonstrate healthy eating, restore a positive dialogue to empower our children and subtly communicate our love and support around the table - our version of the happy meal.
So, let's revise the statement to read:
you can be happy even though your child is unhappy
. Although this concept is difficult to live with, we must remember to cut the chord again and again. Each one of us has the right to live an authentic life. We should mother our children, not smother them. When we utilize the tools of modern day medicine, become a team with the school and spend quality time with our children, we have given them a heads up; we need not control their lives. They have their individual journeys to make and they will grow from them. When we live our lives fully and with an optimistic realism, they will eventually emulate and find their own balance. We can accept that their balance might be different from our own. We must allow them the space and time to find themselves and not follow the life we have laid out for them.
Here are some suggestions:
Schedule time for yourself as an adult with adult playmates.
Always affirm your child; especially in your thoughts because your child will sniff out the real meaning behind your well intentioned words.
Resist doing your child's homework or science fair projects even if your child tells you that all the parents are doing it! You can be an editor or a chauffeur, but resist being the CEO.
Help your child organize homework tasks to be less stressed about deadlines. Schedule the most intellectual-energy demanding tasks first.
Take the TV and computer out of your child's bedroom. Put them in the family room or kitchen, etc. You will be in sight of what your child is interested in and can intercede when necessary.
Give your child relaxation response skills: some form of movement ranging from dance to sports to yoga and deeper breathing during stressful times like before an exam.
Suggest to your child to rehearse a stressful performance in his mind and then to visualize a successful completion.
Make sure your child begins the day with a balanced breakfast consisting of a complex carbohydrate and protein and drinks plenty of water throughout the day. This will ensure that your child does not begin the day irritably and fatigued.
Fill your house with laughter. Many potential confrontations can be comically reinterpreted. Remember a sit com always has a happy ending and children love to laugh.
Remember that practice makes perfect or at least there will be an improvement. Keep changing those habits you wish to change.
---
Debbie Mandel, MA is the author of
Turn On Your Inner Light: Fitness for Body, Mind and Soul,
a stress-reduction specialist, motivational speaker, a personal trainer and mind/body lecturer. She is the host of the weekly Turn On Your Inner Light Show on WGBB AM1240 in New York City , produces a weekly wellness newsletter, and has been featured on radio/ TV and print media. To learn more visit:
www.turnonyourinnerlight.com

Editor's Picks Articles
Top Ten Articles
Previous Features
Site Map
Content copyright © 2021 by Debbie Mandel. All rights reserved.
This content was written by Debbie Mandel. If you wish to use this content in any manner, you need written permission.
Contact Debbie Mandel for details.