Understanding Light Requirements of Houseplants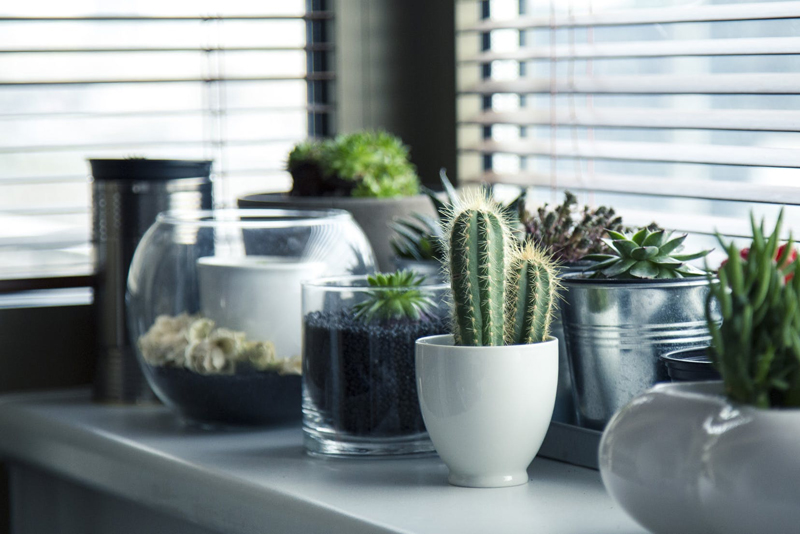 Trying to figure out where to place your houseplants to give them the right amount of light can be tricky business. The terms used to describe the light levels appreciated by different plants should be helpful, but often seem to be too vague. This is due largely in part to the variances in light intensity found between natural and artificial sources and the amount of time a plant receives light from a particular source.

At the equator at midday, the light intensity is about 10,000 foot-candles (fc). The light at midday in Michigan in the middle of winter, for example, is about 2,000fc. When this light is coming through a pane of glass like in a greenhouse or through a window that number is immediately cut in half. This difference in intensity can be overcome if it is at least somewhat understood and if methods of compensation are utilized.

The most common lighting terms seen when purchasing or learning about a plant are related to light intensity: full sun, part sun, bright shade, and full shade, for example. Full sun is different for an indoor plant than an outdoor plant. Plants that require full sun prefer a southern exposure (in the northern hemisphere) with direct sun hitting it for most or all of the day. If artificial lighting is the sole source of light, 15 hours of 1800fc or more can be considered high light or full sun.

Part sun would indicate a southwestern or southeastern window where the plant gets direct sun for part of the day. In areas near to the equator, the plant should be protected from the sun at midday. At 45 degrees latitude, as in Michigan, plants can get direct sun all day and still be considered to be getting only part sun – especially in the winter.

Bright or filtered shade is an area where a plant can get very bright light without the sun ever directly hitting its leaves. Think of a northern window in the summertime or an eastern window in the winter. If this level of light is considered to be a medium amount of light, estimate about 800 to 1800fc. Some plants that typically prefer bright shade can handle being directly in the open or in a southern window during the wintertime in latitudes far from the equator.

Plants that are recommended for part shade typically like to get some bright or filtered shade for a few hours, but are okay with lower light levels for most of the day. Full shade means that the plant is probably best kept several feet away from any light sources or windows. In most cases, plants prefer part shade to full shade. At least, providing part shade to a full shade plant will nearly never hurt a plant. Plants that like shady areas like levels 800fc and below.

These guidelines are merely a method to help find the first place to put a new houseplant. Light intensity varies immensely by location, so consider where you live and the time of year. Adding a fluorescent light increases the intensity the plant receives and in many cases adding just a little extra light for long periods can add up to lots of light overall.

Observe your plant to see how it handles the location it's in. Leaves that curl down or are a deep green may indicate that the light is too low. Bright green leaves or leaves with brown, crisp spots are some indications that the sun is too bright. Know what to look for and don't be afraid to try new things. A little knowledge goes a long way.

This site needs an editor - click to learn more!

You Should Also Read:
Plants for Dark Corners
Types of Bulbs for Lighting Houseplants
Houseplants Newsletter




Related Articles
Editor's Picks Articles
Top Ten Articles
Previous Features
Site Map





Content copyright © 2022 by Lisa Beth Voldeck. All rights reserved.
This content was written by Lisa Beth Voldeck. If you wish to use this content in any manner, you need written permission. Contact BellaOnline Administration for details.