Types of Bulbs for Lighting Houseplants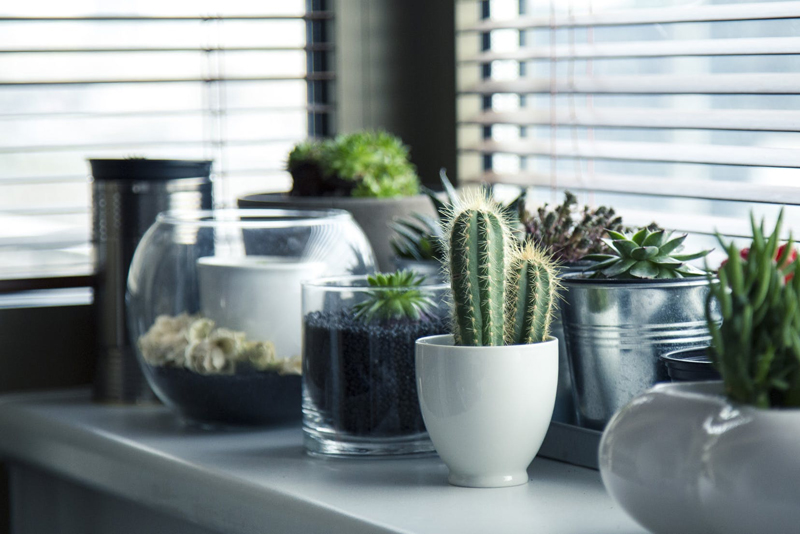 Shopping for the supplies to start your own grow rack can lead to more questions than you are prepared to deal with on what you hoped would be a relaxing weekend. Whilst perusing your local hardware or hydroponics store you will find many different light bulbs and fixtures to choose from. Below are the most commonly used lights for indoor plants, their features, and benefits.

Incandescent lights are usually the first light bulbs purchased when a beginner is trying to maximize growing area. Incandescent light bulbs produce light in the red end of the light spectrum and don't provide the range plants need, causing plants to get thin and sickly. Incandescents also emit a lot of heat which can burn plants that are placed too closely. There are some types of incandescent light bulbs that are marketed as "grow lights", but these should only be used to supplement natural light or to accent a plant you are displaying. Don't bother trying to grow healthy plants with these lights: it won't happen.

Standard fluorescent tubes are desirable because they are easy to obtain and are relatively inexpensive. Fluorescent lighting provides a better range of light wavelengths which results in healthier plants. It is possible to grow plants completely under fluorescent lighting. Look for full-spectrum, daylight, or cool white light bulbs for the best results. Fluorescent bulbs are more energy efficient than incandescent bulbs and do not emit anywhere near as much heat. Plants should be quite close to incandescent bulbs, usually around 4 inches away.

Typical fluorescent light fixtures use T12 bulbs, but T10, T8, and T5 bulbs are available, with T5 bulbs being the thinnest. The number in each of these bulbs is the bulbs diameter in eighths of an inch, to be more specific. Some T10 and T8 bulbs will work in normal fluorescent fixtures, but T5's need their own fixture. Make sure to check that your bulbs will fit your lamp before purchasing them to save time.

Compact fluorescent light bulbs offer the same benefits of the standard fluorescent tubes but can be used in smaller areas. I find that they are great for illuminating individual plants. They can also be grouped together to obtain areas of overlap where you have greater light intensity, allowing a larger range of plants to be grown near each other.

High output fluorescent light bulbs (HO) provide more performance in your grow area. If you grow flowering plants, or other plants that need a lot of light, these are a less expensive option than the high pressure sodium lamps or metal halides.

Metal halide (MH) lighting provides the most natural lighting and therefore the most natural-looking plants. Metal halide bulbs are the best for vegetative growth, but because they are so intense, be careful how close you place sensitive plants to them. Plants should be about a foot away from the bulbs and seedlings should be two to four feet away. These bulbs provide higher intensity than all the aforementioned types, but there is a higher cost as well.

High pressure sodium (HPS) lamps are usually recommended for use as supplemental lighting or for use when flowering or fruiting. HPS lights are often used in conjunction with metal halide or high output fluorescent bulbs and some companies even offer light fixtures that will power two different types of these bulbs.




This site needs an editor - click to learn more!

You Should Also Read:
Croton
Caring for Houseplants in Winter
Houseplants Newsletter




Related Articles
Editor's Picks Articles
Top Ten Articles
Previous Features
Site Map





Content copyright © 2022 by Lisa Beth Voldeck. All rights reserved.
This content was written by Lisa Beth Voldeck. If you wish to use this content in any manner, you need written permission. Contact BellaOnline Administration for details.