Guest Author - Brenda Potter Reynolds
What a glorious time to be in New York! The leaves are just starting to turn here in the northern part of the state, and soon we'll be treated to one of Mother Nature's most spectacular displays. Here are some tips and links to help you make the most of Autumn in New York.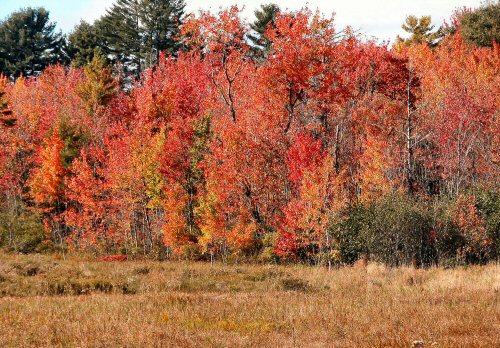 For fall foliage updates, call (800) Call-NYS
The I Love NY folks have devoted an entire mini-website to fall at
The I Love NY Fall Mini-Guide
.
Here you'll find links to Fall Foliage Reports, Autumn Events, Getaway Packages and a Foliage Map.
Scenic Fall Drives
One of the best ways to enjoy the fall foliage is a scenic drive. A good source of scenic fall drives is the
Scenic Fall Drives in the Adirondacks
website.
For some beautiful drives in the Finger Lakes check out:
Scenic Fall Drives in the Finger Lakes
.
Suggested Driving Itineraries around New York State are available at
Suggested Drives
.
Other Ways to See Fall Color
Driving isn't the only way to see fall color. In fact, taking a train trip or boat tour might be safer, as you don't have to worry about keeping your eyes on the road!
Here's a list of tourist railroads in New York State:
RailsUSA
.
For a comprehensive listing of boat tours in New York State, see
Boat Tours
.
Or rent your own boat:
Rent a Canal Boat
.
The I Love NY website offers even more ways to see the leaves, including hikes and sky-rides at
Many Ways to See the Leaves
.
Other Fun Fall Stuff
See photos of leaves from past seasons at
Fall Foliage Pics
.
Learn to identify leaves at
New York State Leaf Guide
.
Jeanne Daigle tells us how to preserve autumn leaves at
Preserving Autumn Leaves
.
Fall is a great time to visit some of New York State's covered bridges. Check out
Covered Bridges of New York
For my review of this book, see
Covered Bridges of New York State
.
Wherever you go to see the leaves, however you view them, I wish you sunny days, warm weather... and plenty of film!