How to Get Over Losing Your Job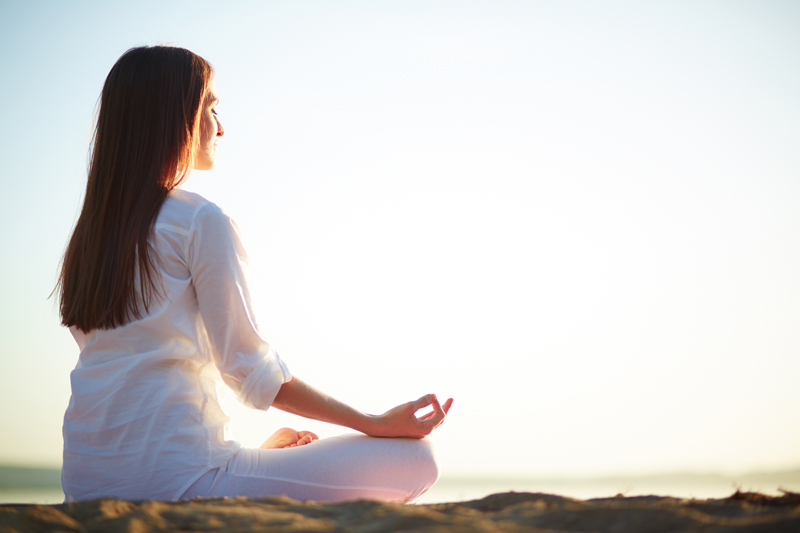 Most of us have grieved for the loss of people, pets and moments. And as we continue to experience life by taking more risks emotionally and physically, we leave ourselves open to the possibility of loss and rejection. In the list of things that people mourn, we often do not realize how deeply affected we or our loved ones can be with the loss of a job. People who are unemployed grieve similarly to those who have lost loved ones. The pain of losing a job is not only about a significant loss of income, but can hurl an entire identity into turmoil. Many of us define ourselves by our work. We calibrate our self-worth by what we accomplish or do not accomplish, what we earn or don't earn. In other words, if a project fails, then we are failures. If a project takes off, then we are wonderful. If we are out of work, who are we?
The knee-jerk reaction is to ask, "Why me?" or to cast the blame on the powers that be: "My boss doesn't like me," "This is company politics," or "My co-workers are afraid of my ability and have plotted against me." However, anger is an energy drain and will leave us without the energy to look for a solution. Whatever pushes our buttons, shakes us up, has something important to teach us. If we do not assume responsibility for our actions, we play the part of a victim. When a manager criticizes us, we might want to listen to the critique and question ourselves: "Is this true, some of it, all of it? How can I improve?"
The loss of a job might be so destabilizing that the person experiences:
Difficulty waking up in the morning or experiencing sleep disturbances
Craving and eating the wrong foods, particularly stimulants
Fatigue
Irritability
Cocooning at home
Loss of ambition; the perception that there are no other jobs out there
Submissive or abusive behavior
Similar to Dr. Kubler-Ross' five stages of grief for a death, losing a job requires processing each stage in order to adapt to the changing work/home life. Everyone falls down, but not everyone picks himself up.
Here are some suggestions to navigate the stages and turn failure into triumph.
Denial: The psyche needs to protect itself and absorb what has happened little by little, instead of all at once. Recite the job loss story over and over to take the sting out of it; distract yourself with positive friends, outdoor activities or your community center.
Anger: You can turn the anger outward and play the victim, or twist the emotional sword inward. Either way is an energy drain. Reinterpret the scenario compassionately; be kind to everyone, especially to yourself! Release anger in a healthy way through exercise, visualization and breathing. Exercise intensity or length of time should correspond to your anger level. A ten-minute walk might not be enough. Go to the ocean or a lake and spend some time to cool down your thoughts. Sit still near a fountain.
Bargaining: This is "the what if or I should have" stage. The mind is engaged in negative streaming, brain-locked in an upsetting point in time. Be aware of negative thought streams to objectify them; have a logical discourse with your thoughts. Then you can invest your energy into a solution.
Depression: The sadness sets in and the feelings need to come out. Crying is good; there is great truth in the saying, have a good cry. Watch movies with a similar life crisis to bring out suppressed feelings; see how the main character resolves his unemployment crisis. Then laughter is a wonderful pick-me-up after the crying. It will release feel-good chemistry. Watch all the comedies you can, even 12 hours a day! This will help reset a realistic optimism. Tap into positive friends to have a good time.
Acceptance: This is the point where we think and feel that the loss really happened. We accept our disappointment and the blow to our self-esteem. This is the time when we are ready to rebuild our work/home balance. It is how we handle this failure that will determine our next success. Because we are acquainted with loss and failure, we will not fear it again like the first time. We are ready to network, update our job skills, take classes and rewrite the resume. We might even say that losing that job was the best thing…
---
Debbie Mandel, MA is the author of
Turn On Your Inner Light: Fitness for Body, Mind and Soul,
a stress-reduction specialist, motivational speaker, a personal trainer and mind/body lecturer. She is the host of the weekly Turn On Your Inner Light Show on WGBB AM1240 in New York City , produces a weekly wellness newsletter, and has been featured on radio/ TV and print media.
To learn more visit:
www.turnonyourinnerlight.com


Editor's Picks Articles
Top Ten Articles
Previous Features
Site Map





Content copyright © 2021 by Debbie Mandel. All rights reserved.
This content was written by Debbie Mandel. If you wish to use this content in any manner, you need written permission. Contact Debbie Mandel for details.