How to Deal With Problem People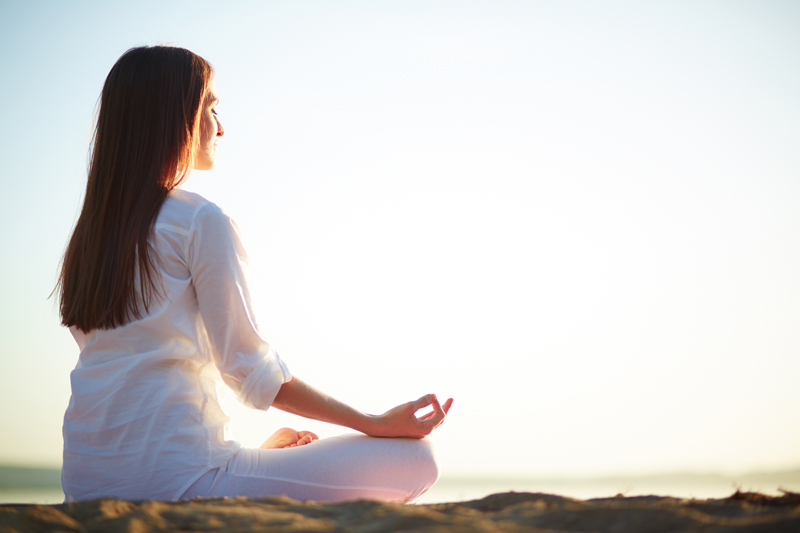 Our lives our peppered with problem people. Somehow they just gravitate to us on those days when we are busy or come in clusters during a holiday or while we are working on a big project. Sometimes a spouse can utter an innocuous remark on Tuesday, yet on Thursday that same remark is perceived as malevolent and cruel, worthy of a swift cutting rebuke. Or perhaps a mother-in-law appears to be well-intentioned and helpful on one day, but the same act is perceived as meddling and undermining another time. Is it them or is it us
We are the control center. We have the power to perceive the cup as half full or half empty. When we let a barb penetrate us, it is a sure sign that we are out of balance. Perhaps we did not sleep well last night, have been eating too many "comfort foods," or the weather is cold and cloudy. Any little thing can potentially ignite us when we are off balance. So, it's not that the problematic people are out to get us, but that we have reacted to something internal.
Imagine a typical holiday family dinner: You know that uncle Joe will be there to make a remark about how good you
used
to look. Then there is your mother who wants to know when you are going to have a baby because you are not getting any younger. And in the corner of the room lurks your first cousin Sharon who just landed a partnership in a prestigious law firm while you are still in the process of finding yourself; She will soon ask you about your work or lack of work outside the home. You can potentially trigger a conflagration at the table. In fact, you can fulfill your own negative prophecy by pushing their buttons to release all the painful remarks you dread.
What is the common denominator for all your family members? Are they all mean-spirited, insensitive and out to get you? You shake your head, yes, but that isn't the real answer. The heart of the matter lies with you. When you feel empowered, good about yourself and where you are going in life, all these remarks can't even scratch the surface of your skin. You can laugh the comments away, smile or simply change the topic to something of interest to them – their own lives! No one can erode who you are, what you wish for, the goals that you have defined or even what you look like if you appreciate the beauty of your own spirit.
The next time a department store salesman is rude to you; a physician is abrupt and hurried; or your boss implies that you have been leaving early and arriving late to work, ask yourself: "Why is this getting to me? Is it really about me or is it more about the other person? "Can I turn the situation around?" "Could there be some truth to the comment; how can I improve?"
Here are some suggestions for transforming problem people into happy solutions:
Rude remarks are projections. They do not reflect badly on you. For example, if someone says to you, "You are a phony," "You are getting fat," "That's so stupid," more likely, the person is expressing a fears or belief about himself.
Defuse an edgy or rude remark with, "I'm sorry that you are having a hard day." Often this small compassionate reply will change the demeanor of the other person. It has many times been the case for me. Note: Don't say this sarcastically.
Greet everyone you meet with a genuine compliment or kind word, including difficult people. Everyone wants to be respected and supported. If you respect and support them, they will respect and support you.
Experience inner peace by letting go of the need to be right and letting everyone know how right you are.
By responding angrily to that problem person you show that in order to stand up for yourself, you must hurt another person.
Emerge a winner in the conflict. Choose to bypass the negativity and feel peace of mind.
---
Debbie Mandel, MA is the author of
Changing Habits: The Caregivers' Total Workout
and
Turn On Your Inner Light: Fitness for Body, Mind and Soul,
a stress-reduction specialist, motivational speaker, a personal trainer and mind/body lecturer. She is the host of the weekly Turn On Your Inner Light Show on WGBB AM1240 in New York City , produces a weekly wellness newsletter, and has been featured on radio/ TV and print media. To learn more visit:
www.turnonyourinnerlight.com


Editor's Picks Articles
Top Ten Articles
Previous Features
Site Map





Content copyright © 2021 by Debbie Mandel. All rights reserved.
This content was written by Debbie Mandel. If you wish to use this content in any manner, you need written permission. Contact Debbie Mandel for details.