Daytime Reality Show Features Dream Expert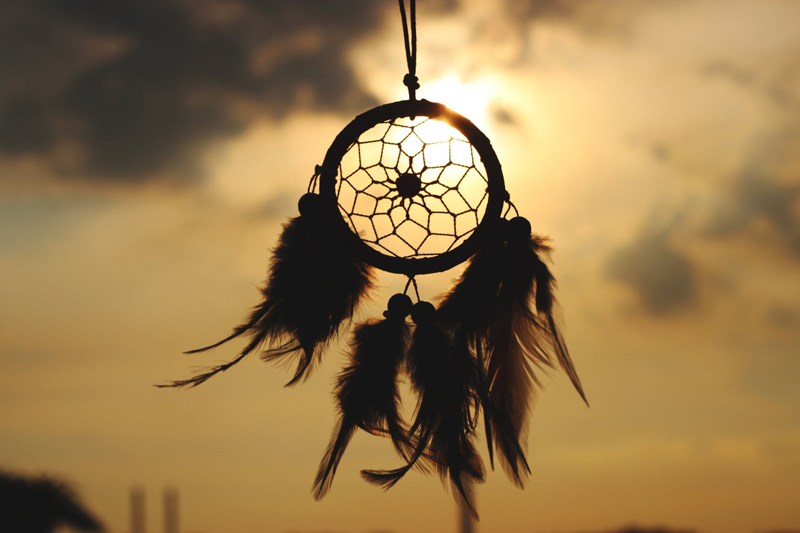 Starting Over
is in its third season. Hosted by life coaches Rhonda Britten and Iyanla Vanzant, the reality series highlights women facing challenges who want to make extreme changes in their behavior and in their lives. The life coaches help the cast identify the behaviors that sabotage their success, tearing down defenses so that they can "start over" to achieve their dreams.
A recent episode featured dream expert
Michael Lennox
. He visited with the group and pointed out that our unconscious minds tend to become quite active in the dream world when we are in the midst of change, especially when we have been doing deep inner work. For instance, dreams may become more frequent and vivid when one is attending a self development workshop or in therapy. Building on the groundwork laid by
Sigmund Freud
and
Carl Gustav Jung
, many psychologists include dream analysis in the course of treatment.
Not surprisingly, the first dream that the women mentioned was the common dream about
teeth falling out
. Michael explained that these dreams signify insecurity. Michael didn't mention that this dream is also related to transition from one stage to the next although he implied this in his earlier statement. Michael's appearance on the show was quite brief and he may not have had time to go into much detail.
Cast member Lisa, who is dealing with dependence issues shared that she has a recurring dream about being in
school
but never graduating. Another cast member mentioned that she has recurring dreams about tests. These dreams basically mean that the dreamer fears failure in waking life or that they are having difficulty remembering the lesson.
Jill, who is dealing with relationship issues, shared that she recently dreamed of wearing only a
towel
and walking across a soccer field where her ex-boyfriend was playing. Michael was quick to point out that the towel symbolized cleansing and the soccer field meant that she would no longer allow herself to be "kicked around."
All of the dreams the women shared corresponded to their issues and current transitions. Michael gave each of them a dream journal and reminded them that our dreams can provide the scenario for a "snapshot" of where we are.
I'm quite pleased to see a show focused on self-development including information on dreams. Most people seem to take their dreams for granted and do not realize how valuable they can be in providing guidance in our waking lives. Dreams show us where we are and where we can go.
Starting Over
is a popular show and a great opportunity to educate the general public.
May all
your
dreams come true!
Parthena Black is a professional social worker and ordained minister with experience in tarot and runes. For private spiritual counseling and intuitive readings via e-mail, please visit her at
oymygoddess.com
.
---
You Should Also Read:
Sample Dream Journal Form
Dream Symbols - Bath, Bathroom


Related Articles
Editor's Picks Articles
Top Ten Articles
Previous Features
Site Map





Content copyright © 2019 by Parthena Black. All rights reserved.
This content was written by Parthena Black. If you wish to use this content in any manner, you need written permission. Contact Lori Chidori Phillips for details.