How to Cope With One Disaster After Another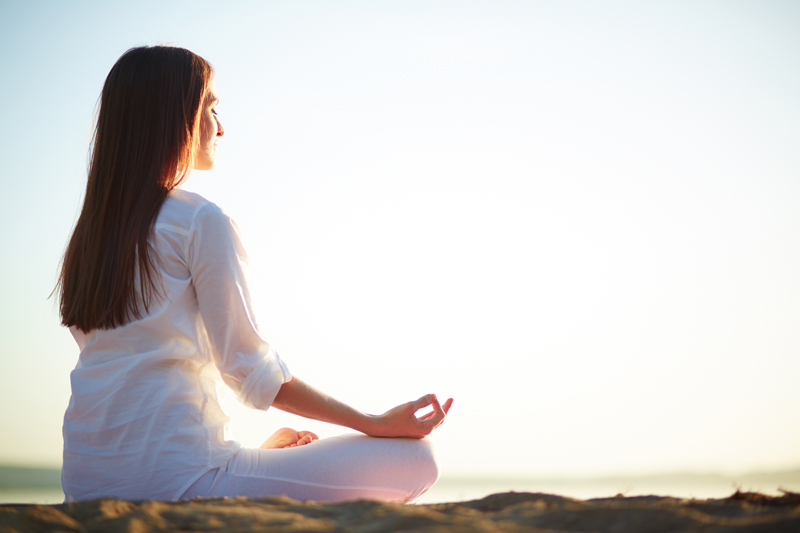 It's been one disaster after another: The war in Iraq, the Tsunami, Hurricanes Katrina and Rita, the mudslides in Guatemala, the earthquake in Pakistan and on a lighter note, eight days of heavy rain fall in the Northeast. We feel inundated by these tragedies, finding it difficult to process the death toll and all those who have become homeless. As a result, we absorb the negativity and transfer it to our daily lives in subtle ways. Maybe we are more irritable or pessimistic about our work. Maybe we are eating more sugary snacks and exercising less. Many of us who have generously contributed to help the victims are now depleted both materially and emotionally. Not to mention those of us who have become desensitized and cynical. What is the next wave of misfortune - a bird flu pandemic?
However, after eight days of unremitting rain in the Northeast, the winds of change have brought back the sun. My neighbors are pumping out their basements and taking stock of what was damaged and what miraculously survived. Many of us are scratching our heads, for we can't remember the last time we experienced such wild weather. During the heavy rainfall I kept telling people to cheer up and even broke into a verse from Annie, "The sun will come out tomorrow." I think most everyone wanted to put a muzzle on my mouth; they couldn't see beyond the dark skies. Yet we who are above ground and above water have so much to be grateful for. If all that rain were snow, we would have had about 23 feet of snow to shovel! Then we would have surely appreciated the rain.
We can learn how to manage our stress levels from these wild weather patterns. Life is a series of obstacles that we have to sweep away to clear the path. Things will break down, or break apart and we will rebuild as we rescue amazing things from the wreckage. Sometimes we have to relocate, leaving the familiar behind, letting go of our past hurts. Who knows for the new place we move to might prove to be the best yet? How lucky that we were pushed to move on!
What stresses us most is change. We fear the ambiguity, for it signals the unknown. Change means that we might lose control; we will have to take risks and challenge our preconceived beliefs. Change could mean that we have to leave our comfort zone which might lead to fulfilling ourselves in ways that we never dreamed.
So the next time there is a hurricane, a blizzard, or a flu epidemic, strengthen yourself beforehand, be prepared to clear the path and get ready to give birth to yourself again. When the good times roll, don't feel guilty about being happy. Enjoy every moment you have. If people are starving and dying in another part of the world, going hungry won't help them. It is our moral obligation to be happy. Take your positive energy and help those less fortunate:
Spend less time on the mystical why of things, and more on the concrete things you can do to improve your situation.
Use this rough time in your life to activate your compassion and extend a helping hand to others. This will empower you to deal with your own problems.
Don't ever feel self-conscious about expressing your happiness or having fun: laughing in abandon, singing off key, dancing around the house, or being silly. Letting go of unhappiness is much harder.
When we are happy, we don't have to wait for the other shoe to drop; we don't have to see life as a soap opera where the main character will experience disaster as soon as she says that she has never been happier.

If the world is at war, and nature is on a rampage, this is the time to find peace in your heart and help your friends do the same.
Perhaps, we won't get to see a better world. However, we can become a better person.
Cultivate and practice your relaxation responses to manage personal stressors during the good times, so they will become a reflex during the rough times.
---
Debbie Mandel, MA is the author of
Changing Habits: The Caregivers' Total Workout
and
Turn On Your Inner Light: Fitness for Body, Mind and Soul,
a stress-reduction specialist, motivational speaker, a personal trainer and mind/body lecturer. She is the host of the weekly Turn On Your Inner Light Show on WGBB AM1240 in New York City , produces a weekly wellness newsletter, and has been featured on radio/ TV and print media.
To learn more visit:
www.turnonyourinnerlight.com


Editor's Picks Articles
Top Ten Articles
Previous Features
Site Map





Content copyright © 2021 by Debbie Mandel. All rights reserved.
This content was written by Debbie Mandel. If you wish to use this content in any manner, you need written permission. Contact Debbie Mandel for details.