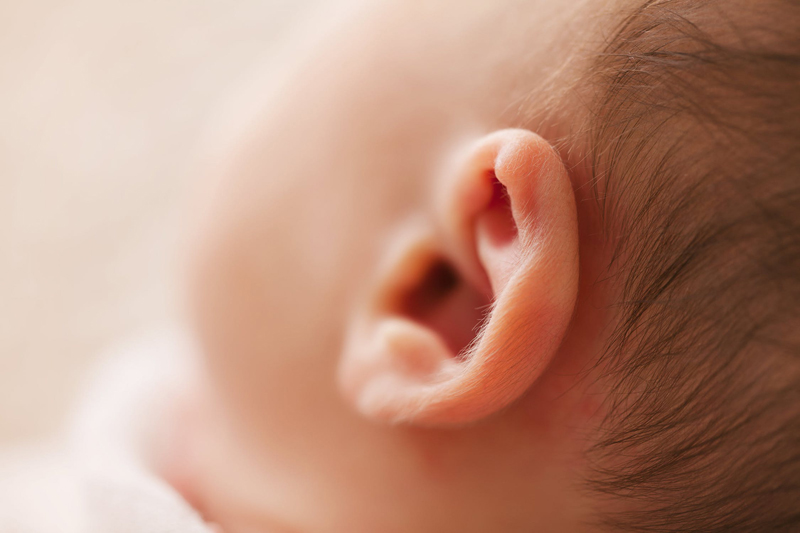 In a health conscious environment many people walk for exercise. If you are deaf or hearing impaired then you need to take extra care for your own and other people's safety. Even if you wear a hearing aid, the direction from which sound is coming may be difficult to determine. Being alert to your surroundings is extra important.

The things I list may seem obvious, but you'd be surprised at how many times I see people (hearing or hearing impaired) disregarding basic personal safety.
(1) Visibility is very important. Don't take it for granted that drivers can see you. They may not if they're driving into the sun. At night or in rain, wearing dark colours can make you less visible. Wear a bright reflective safety vest (like road workers) especially in the dark or if you're in a country area where traffic could be going faster and they aren't expecting to find pedestrians.
(2) Make sure you look carefully before crossing any road. In the city cross at lights, in the country cross only at places where you have clear visibility for some distance.
(3) Make sure you look both ways a number of times to be sure there is no traffic coming. Walk straight across the road quickly.
(4) Always obey traffic lights and other road rules. Wait at pedestrian crossings until the lights indicate it's your turn to walk.
(5) Don't simply assume traffic will automatically stop at a pedestrian crossing. Most will, but some won't. Where there are no traffic lights at a pedestrian crossing I always acknowledge the driver using the deaf sign for thank you. Some will realise I am deaf and this will alert them that not everyone they see on the street can hear.
(6) Make it fun and walk with someone else. My husband always holds my hand when we walk. While I was still deaf he would squeeze my hand twice as a signal to let me know a car was coming. Even now I cannot hear cars from a great distance so he uses the same signal and this alerts me long before I've heard it.

Cars coming up from behind may startle you. Often they pass too close, at speed, especially on narrow roads. If there is no foot path then walk on the carriage way on the side facing on coming traffic. (In Australia this is on the right hand side of the road, but in the USA it is the left hand side). When traffic comes towards you stop, step as far off the road as you can and wait until the traffic has passed. When a driver slows down or moves over to the other side of the road for me, I always make sure I acknowledge their thoughtfulness with a wave – or again use the deaf sign for thank you.

We live in a country area. The streets are steep, narrow and winding with no footpath. A few years ago I was walking from the corner to home. It takes 45 minutes and is a hard walk but great exercise. Because I could not hear I walked on the side towards oncoming traffic as close to the edge of the carriage way as possible. So close in fact I missed my step and sprained my ankle. I didn't have a mobile phone, my husband wasn't at home and there were no other people out in the street that day. I waited until the pain subsided enough to continue walking home - another 30 minutes of walking. My ankle was so badly damaged I was laid up for a week. If you can take a mobile phone and use an SMS if anything goes wrong. Make sure someone in your immediate circle of family and friends knows where you are walking and your expected time home so that if anything does go wrong they can come looking for you.

Walking is a great way to see the countryside, it's great for your health and will release those feel good enzymes! Just take extra care for your safety and remain alert to your surroundings, if you are deaf or hearing impaired.





Related Articles
Editor's Picks Articles
Top Ten Articles
Previous Features
Site Map





Content copyright © 2018 by Felicity Bleckly. All rights reserved.
This content was written by Felicity Bleckly. If you wish to use this content in any manner, you need written permission. Contact Felicity Bleckly for details.