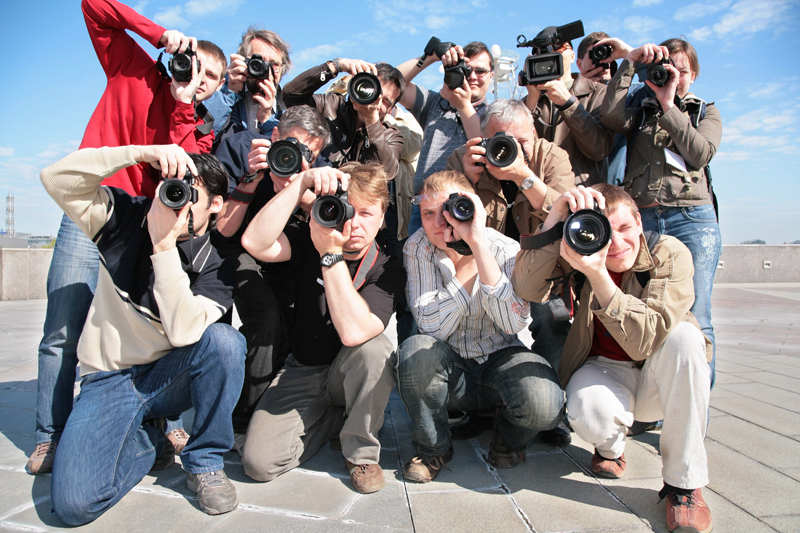 Cameras are an expensive investment, and some people are under the impression that they require a lot of expensive maintenance. Basic camera care is easier than you might think, and can keep your camera in top shape for many years to come.

Lens One of the most important things you can do to protect your camera is use the lens cap. This will protect your lens from fingerprints and dust that can affect the quality of your photos. You will need a bulb blower with a brush to remove any dust that gets on your lens. For fingerprints or other stubborn dirt, gently rub your lens with a lens cloth in a circular motion. If this doesn't do the trick you can add a few drops of lens cleaner to the cloth before rubbing your lens. Never apply the lens cleaner directly to your camera. Any form of liquid getting into your camera will cause permanent damage.

Camera bag Camera bags come in all different styles and price ranges, but a very important piece of equipment for protecting your camera. They can be found anywhere from second hand stores to specialty camera stores. When picking one out, look for one with good padding and double check the latches. A common cause of damage to cameras is falling out of bags that haven't been latched. Be sure they close easily and stay latched when you tug on them.

Camera strap Always use the strap that comes with your camera, even if it is just a wrist strap. Accidents happen, and your strap will save your camera from being dropped.

Battery compartment Always remove the batteries from your camera if you will not be using it for the next few weeks. Check your battery compartment regularly for signs of battery leakage or corrosion. Immediately replace any batteries that are leaking. If your posts in your battery compartment show signs of corrosion, you can use contact cleaner (always applied to a cleaning cloth) to gently clean the contacts.

Film compartment You can gently brush out the places that the film cartridge rests in, but be very careful to not touch the shutter curtain. Shutter curtains are very delicate, and expensive to have repaired. If you are going to store your film camera for an extended length of time, finish off your roll of film and have it developed.

Rain Any kind of water is your camera's worst enemy. That being said, some beautiful photographs have been taken in the rain. If you take proper precautions, you should have no problem using your camera in the rain. There are many rain covers available for cameras. The ones I have been looking at in the camera stores recently have ranged in price from $6 to $20. The more expensive ones have Velcro straps to keep the plastic tight against the lens and armholes to reach in. Homemade ones can work just as well as the expensive ones. Be sure to use plastic that doesn't have holes- grocery bags tend to have lots of tiny holes. You can use rubber band to keep the plastic tight on the lens. Use a lens hood to help keep raindrops off of your lens glass, and keep a dry lens cloth handy to wipe your lens when needed.

Extreme weather Avoid extreme temperatures as much as possible. Never leave your camera in a hot car or in direct sunlight. Heat will ruin film and destroy electronics. If you take a break from using your camera, place it in your camera bag or other spot out of the sun. When you are done taking photos for the day, keep your camera in the cab of your vehicle rather than the trunk. Using your camera in the cold will not damage your camera, but the condensation that occurs when it warms up too fast will cause permanent damage. Keep your camera in its bag and use gradual temperature increases such as a cool closet rather than near a heater.

Camera care isn't expensive or time consuming. Following these simple tips will keep your camera in great shape, allowing you to spend more on accessories rather than replacing your camera.




******************************************************************
You Should Also Read:
Point and Shoot Tips
White Balancing
Searching For Inspiration


Related Articles
Editor's Picks Articles
Top Ten Articles
Previous Features
Site Map





Content copyright © 2018 by Janina Webb. All rights reserved.
This content was written by Janina Webb. If you wish to use this content in any manner, you need written permission. Contact Ewa Sapinska for details.