Homeschooling Pros & Cons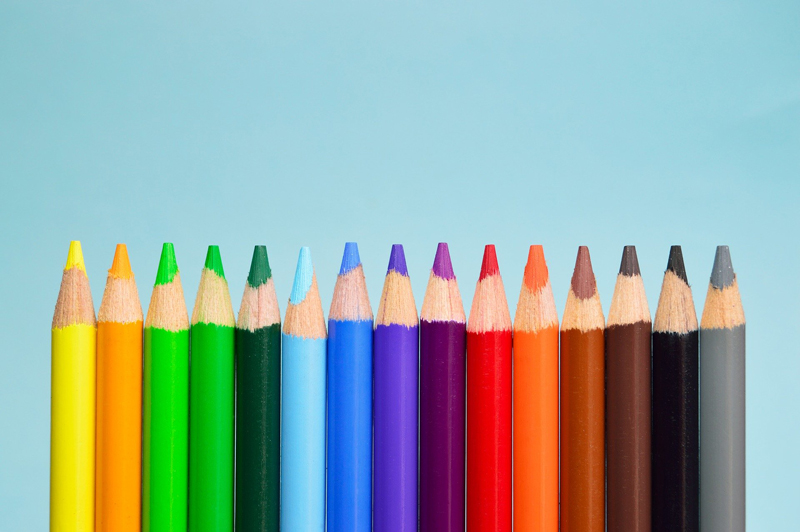 For those of you considering homeschooling, I've put together a list of the pros & cons I have encountered on my journey down this path. The pros outnumber the cons in number and, for our family, outweigh them in value.

Pros:

• Flexibility: Homeschooling affords a flexible lifestyle. When the family has a big event happening, all are free to focus on, engage and participate in it. If the weather changes, the field trip can easily be moved. If it's too nice outside to stay in, then impromptu outside time can happen. Adjusting the schedule to each child's sleeping and eating habits sets each one up for successful learning. Flexibility in homeschooling is quite meaningful as it relates to learning progress: the ability to move more slowly or quickly through a subject as the student's abilities and interest dictate is a true luxury.

• Time: If you abhor wasted time, then homeschooling is for you. It is truly amazing what one can accomplish in a few hours when working with one's own child(ren) only. Depending on your child, this allows more time for play, or more study, or meaningful work, or rest – the possibilities are endless!

• Connection with Your Kids: The way we learn is personal. Being part of that process with your own children naturally helps you to connect with them. Instead of trying to discover what they learned during the day, you know! And, often, you've learned together! They learn what you love and vice versa.

• Creativity: There are so many ways to mentor and teach and you are free to try them all with your kids to see which work best. This is good for you and good for them. Sometimes you will benefit from the benefit of other experienced homeschoolers' creativity and you'll learn; motivated by the love you have for your children, you'll astound yourself with how you'll approach a certain book, math problem or science experiment.

• Ability to Indulge your Child's Interests: Homeschooling affords a unique opportunity to teach to the student's passion(s) and to really spend time on them. It's okay to spend months learning about flowers, if Botany excites your child-learner. Perfectly acceptable to spend a year on Dickens' works, if his style is enjoyable to your avid reader. If you have a budding mathematician in the house, let him spend hours a day doing math – it's okay! Developing a person who loves to learn can be accomplished beautifully when that person is allowed to learn what he loves.

• Influence: It's nice to know the sources of influence on your children as they grow. Your own as parents will be great, as your kids are with you often. Carefully-chosen mentors can exert theirs, too.

• Family Values: Whatever the culture and values of your family, whatever the nature of your mission statement as a group, it will be easier to communicate it and encourage your child to participate than if he/she is sent outside the home to learn for hours each day. Especially for little ones, laying this foundation of what works in our family is key to helping them become the contributing members of society we hope they will.

Cons:

1. Dirty house: Maybe it's not dirty – maybe just messy – maybe just a bit cluttered or dusty…everyone's house is different! There is less time to clean house when the whole family is home and learning than there is when kids are heading off to school; this is a fact. Finding ways to make keeping house happen is a challenge, indeed. Some families hire housecleaners, some find ways of getting the whole family to contribute and some find that simply lowering their expectations of what an acceptable level of clean is works for them. Regardless, it can be a sticky point (no pun intended) when considering homeschooling.

2. Too much togetherness: Yes, it can get cozy when the family is together all the time. Finding a homeschool coop, local classes at museums, and other activities that correspond to the children's interests helps enormously when this is the case.

3. Costly: It can be. A common woe of the homeschooling family is spending a lot of money on a year-long curriculum that ends up not being the best choice for the student. It simply takes planning and diligence to plan one's homeschooling budget and not exceed it.

4. Hard Work: No way around it – homeschooling is hard work. This can deter some. Knowing why you want to do it is one way to motivate yourself.

5. Huge Responsibility: Yes, choosing to provide one's children with an in-home education can weigh heavily sometimes. Again, the reason for doing it – the goal in mind – can help fortify you on days when you wonder about your choice.

This list isn't exhaustive, by any means, but it's a start. My suggestion is that you take a piece of paper and list each pro and each con on it. Then, brainstorm ways that the particular pro or con applies to your family – as a family or to individuals. This exercise can assist you in determining whether, like our family, the pros are strong enough to make embarking/continuing on the journey of homeschooling worthwhile.



Related Articles
Editor's Picks Articles
Top Ten Articles
Previous Features
Site Map





Content copyright © 2022 by Rebekah Labell. All rights reserved.
This content was written by Rebekah Labell. If you wish to use this content in any manner, you need written permission. Contact Denise Oliveri for details.