Designing an English Front Entry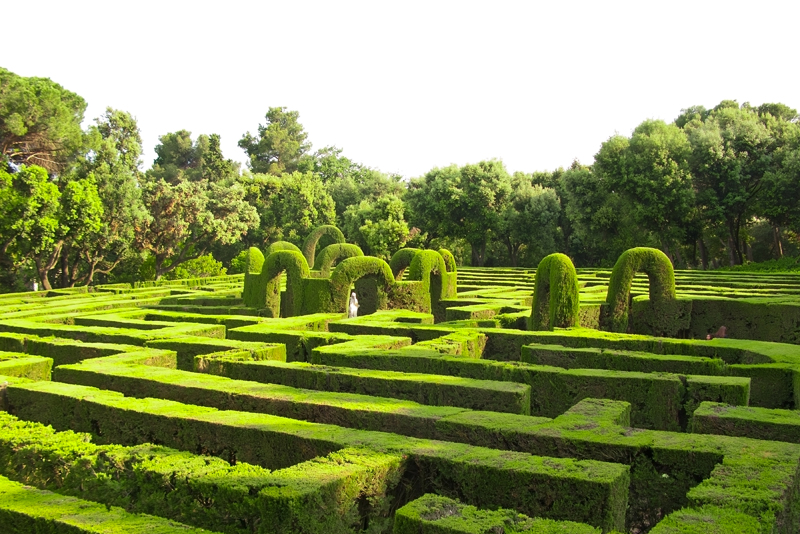 Many homeowners think about the garden beds in the back of the house, but neglect the front entrance. Yet, the front entry is the first thing visitors see when they arrive. So it's important to give some thought on how to make it more inviting.

The most important thing to do is make your front door a focal point. Just like a frame complements a painting, your garden should frame your front door, but not overpower it. If the existing shrubs are so huge that you can't see the door, prune them back or remove them completely.

Then think about how to frame your front door. Nothing says English cottage like a trellis or arbor over the front door. Choose a trellis that complements the overall style of your home. Make sure it's sturdy.

Plant the trellis with traditional English annual vines like sweet peas or morning glories to create color and charm. If they need a little help getting started growing up the trellis, use clear fishing wire to attach them to it. Avoid planting heavy perennial vines like Wisteria or Bittersweet which can overtake the house.

In the winter you could add some small white lights to the trellis and a few pieces of evergreen to keep it interesting.

If a trellis doesn't seem quite right, consider adding containers. Make them large enough to be seen from the street. If your home is formal and symmetric, you'll probably want one big urn on each side of the front door, with the same kind of plants in each. For an informal style of house, you might have just one big urn on one side of the door.

Or, try a group of pots in different sizes. Make sure they're all made of the same material to pull the look together. They should all be terracotta, for example, or the same ceramic pot in different sizes. If your front door is painted a colorful shade, repeat that shade in the color of the pots. This will really emphasize the front entry.

Have something in the pots year round – you can place dried flowers and interesting branches in them in the fall, evergreens at Christmas time, annuals and perennials throughout the spring and summer.

No room for a pot? Reflect the seasons with a lovely wreath on the front door.

If you have space, add a chair or bench for visitors to sit on while waiting for you to answer the door. If you're lucky enough to have a large front porch, place two chairs and a table in between them. Ask your friends to join you for afternoon tea on the porch.

One of the best (and most English) things you can do to add color to the front of the house is to install window boxes. Even the smallest building in central London has a window box with plants in it year-round. Keep them full and lush looking with daily watering and weekly fertilizing.

Don't forget to lead the way to your front entry by accenting your walkway with flowering perennials and annuals.

Soon, your front entry will look so good, visitors will think they're in England!
Read my Kindle book on Amazon:


You Should Also Read:
What is an English Garden?
Focal Points in the English Garden
Design an English Garden Path


Related Articles
Editor's Picks Articles
Top Ten Articles
Previous Features
Site Map





Content copyright © 2023 by Carol Chernega. All rights reserved.
This content was written by Carol Chernega. If you wish to use this content in any manner, you need written permission. Contact Carol Chernega for details.