What is an English Garden?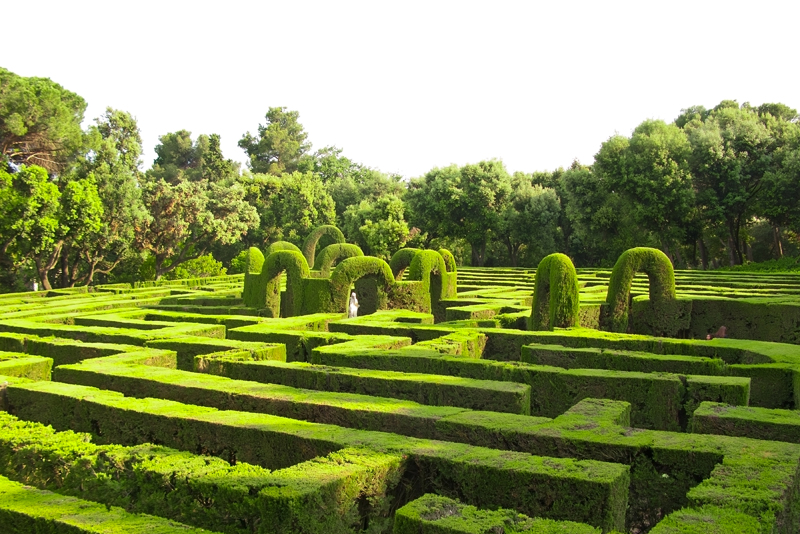 When you think of an English garden, do you picture a colorful jumble of flowers in front of a thatched-roof cottage? Or do you picture a stately home surrounded by tightly trimmed boxwood and a formal rose garden?
Both of these are valid visions of an English garden. However, there are several elements that are usually found in most English gardens. Adding a few of these elements to your design will start you on your quest for English garden style.
Colorful perennial borders are standard. Try to include a variety of heights and bloom times in order to have something blooming from early spring through late autumn. Don't forget to include spring-flowering bulbs such as daffodils or English bluebells.
Roses are a typical English plant and come in many different varieties. You could have a shrub border that's composed of a variety of roses, or roses climbing up a trellis, or one perfect specimen rose in your favorite color.
Walls create privacy and definition to your garden. Choose a hard material such as wood or brick, or add a living hedge from privet, boxwood or yews.
Include a seating area. You need a place to sit and reflect, and enjoy the beauty of your garden. Benches are available in a wide variety of materials such as wood, metal or concrete. Choose a style that complements the style of your home.
It's especially relaxing if your seating area faces a focal point. There are hundreds of possibilities including a fountain, pond, bird bath, or sculpture or a specimen plant such as a corkscrew willow. Try to choose a focal point that reflects your own personality or interests.
People love to walk under an arch. Whether it's at the beginning of your front walkway inviting visitors into your home, or in the back, enticing people to explore another area of your yard, an archway adds height to a garden. Like benches, arches are available in a wide variety of materials. Soften an arch by planting vines on each side. Clematis, morning glories and roses are traditional choices.
Finally, walking paths pull all these areas together. The path to your front door should be at least 5-6 feet wide so two people can walk comfortably side by side. Use stable materials in the front so visitors can safely and quickly reach the entrance to your home. Secondary paths can be narrower and use more informal materials. Flagstones or bricks with creeping thyme planted between them, for example, create a classic look. Grass paths are softer to walk on and create a softer appearance as well.
You'll find more details about each of these elements on this English garden site, and get started on creating your own English garden.
You Should Also Read:
Starting an English Garden
Focal Points in the English Garden
Planning an English Garden border


Related Articles
Editor's Picks Articles
Top Ten Articles
Previous Features
Site Map





Content copyright © 2023 by Carol Chernega. All rights reserved.
This content was written by Carol Chernega. If you wish to use this content in any manner, you need written permission. Contact Carol Chernega for details.