1920's Paris Mode : Fashions of les Années Folles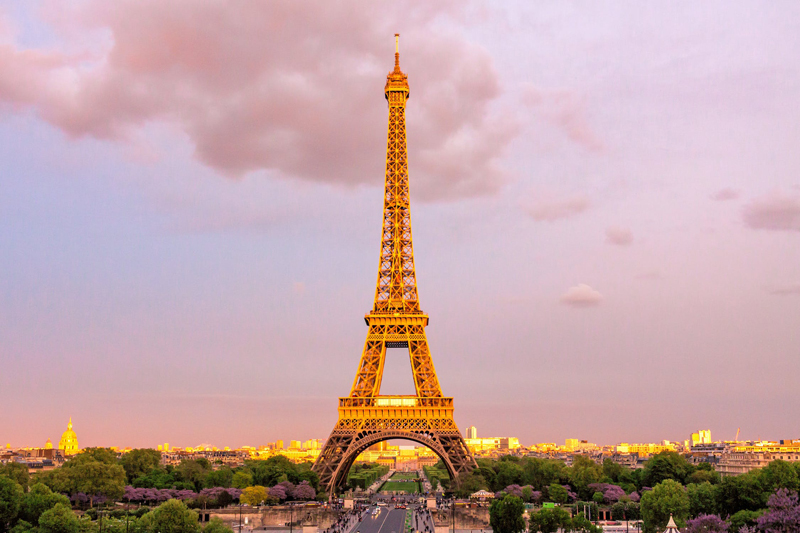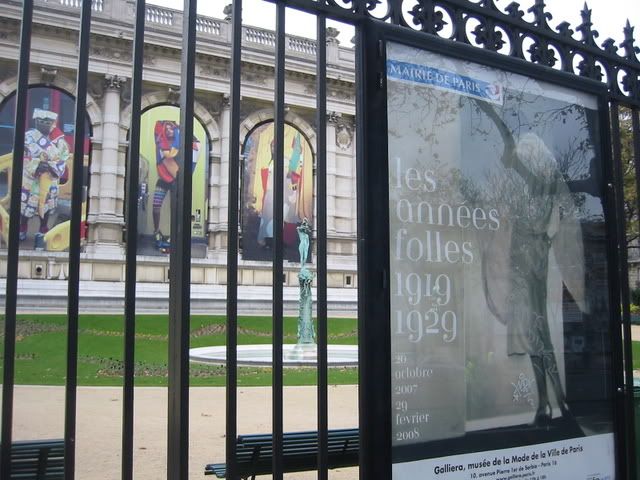 During the 1920's, Paris underwent a period of reconstruction following the blow of World War I. The confection of clothing became a primary industry as the economy blossomed. After persevering years of war, women celebrated this rebirth with newfound liberty which they expressed in both the way they carried and costumed themselves.
At a retrospective on lavish 20's fashions held at the Musée Galliera de la Mode I was transported into the belle époque by distorted jazz and footage of dancing measured in steps on heels and toes.
Maintaining an allure of charm was a woman's raison d'être but ironically, underneath painstaking attention to detail came comfort. A forerunner to the bra burning of the 60's, the corset gave way to a flattening bandeau. Designer Poiret is accredited with liberating the body by foregoing corsets, implementing an interior belt in grosgrain.
The androgyny of a flattened poitrine was perceived as ideally feminine. And so arrived la Garçonne, the name taken from a 1922 novel. A young rebellious woman, she was athletic, thin, and wore her hair short and slicked back. Costumed in skirt and suit jacket worn atop a collared shirt and bowtie, la Garçonne was a symbol of liberty, driving, smoking and enjoying the company of both men and women. Gertrude Stein and Chanel model Colette embody these ideals.
Even then, a regiment of applying anti wrinkle cream had begun. After plucking eyebrows clean, they were redrawn in pencil. Eyes were blackened with kohl, mascara applied, lips painted bee stung, and face powdered matte.
Cropped hair was crowned with a sautoir, a triangle shaped tiara, or a headband worn above the eyebrows. When out for the afternoon, a bell shaped cloche or large brimmed sun hat was choice.
Fans and parasols were daylight hour props, plumed boas and pearls were worn at night, and long silken scarves with pockets to insert hands and capes provided warmth.
Silk for a gown was chosen in a solid hue, or printed in an Asian or geometric motif. A belted drop waist dress, straight cut, sleeveless or backless was hemmed below the knee. Embellishments included sequins and pearls, sheer layers of lace, fringe, knife pleats or ruffles. Pinning a flower corsage made from the gown's fabric at the shoulder or hip, a last detail.
A pocket mirror to freshen makeup was toted amidst other necessities in a pochette or oversized wallet-like bag carried in the hand, or a sac-bourse carried by the noose of a cord, embellished with a dangly amulet.
Beyond the ankles, stubby heeled t-strap shoes, mary janes, or masculine, lace-up loafers completed the get-up.
Wardrobes were fashioned for leisure pursuits as well, like the two piece bathing suit: crocheted cotton halter top and striped boy shorts, for sunning sea side. And with newfound mobility, voyages facilitated with passage by train, boat and automobile, the world was an open book.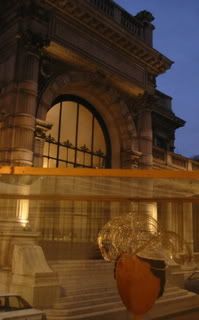 Musée Galliera
Les années folles (1919-1929)
Musée Galliera de la Mode
10, avenue Pierre 1er de Serbie 75116 Paris
You Should Also Read:
Années Folles exposition video


Related Articles
Editor's Picks Articles
Top Ten Articles
Previous Features
Site Map





Content copyright © 2022 by Melissa Demiguel. All rights reserved.
This content was written by Melissa Demiguel. If you wish to use this content in any manner, you need written permission. Contact Melissa Demiguel for details.