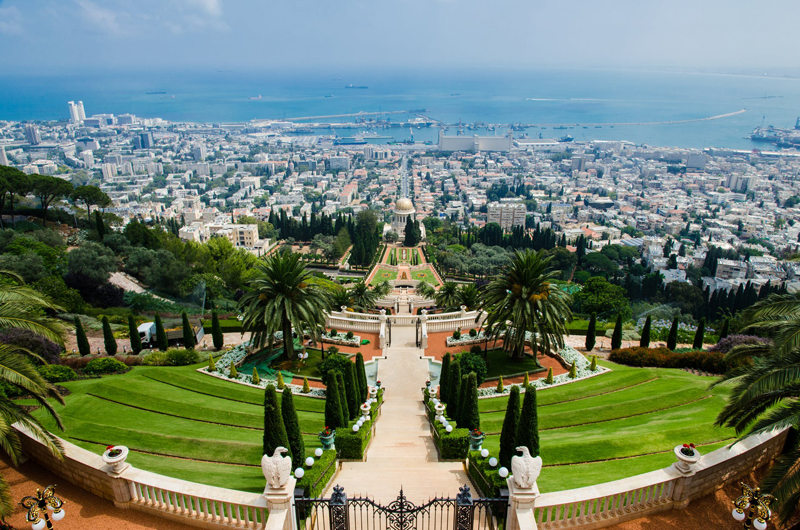 I am often asked at this time of year whether I believe in Jesus Christ, since I do not decorate my home with trees and lights and brightly wrapped gifts in December. The question will be framed by what the asker defines as belief in this holy Being, so it is difficult for me to figure out what the right answer would be. None of the above mentioned activities have anything much to do with what He taught, but might have everything to do with building and maintaining a community of faith for this person.

Because I am a Bahá'í, I accept all the previous Manifestations of God, Who are and have always been the only way we mortals can know our Creator. It means I have studied what is known of Their lives and teachings and accept them. I do not, however, celebrate all the holy days that have come to be associated with Them!

The Bahá'í Faith has its own holy days and is building a community based upon Bahá'u'lláh's teachings, which we believe to be especially attuned to this day and age. It does not require discarding or discounting our previous Teachers to accept and obey the Teacher for today, Bahá'u'lláh. Even as children can be sincerely attached to their first grade teacher, yet, they must continue to develop and move on to a new teacher in the next level in school.

Personally, Christ's Sermon on the Mount--as related in the Book of Matthew in the New Testament Bible--summarizes for me what He taught. It is as shocking and surprising today as it was to those who heard Him then. How many of us can effortlessly practice those teachings, whether we call ourselves Christian or not?

Although obviously a powerful speaker, easily gathering multitudes to hear Him, Christ did not convince that many people of His Mission during His lifetime. Most wandered away astonished and unable to explain to others what had so drawn them to His presentation. Only those "with eyes to see and ears to hear" managed to go against traditional beliefs and follow Him.

I believe we are each of us walking our own path in our own time, but that ultimately, all of us will arrive at the same Place. God didn't design junk, although each of us is imperfect. Since that is how God made us, and we each believe God is the Center of all things, then if we are each moving towards God as we understand it, we are all going the same way--even if as spokes of a wheel, it can look like all of us are going in different directions!

It is not necessary for me to be a part of someone else's religious community to wish her/him joy and peace and happiness--or to share any celebration of the season. God loves us all, and I don't believe the Name matters as much as the way we choose to follow the Word. As one old Southern friend once told me, "God don't need help changin' hearts! Don't you never argue with anyone."

Peace. Love. Joy.

"May we be refreshed by the holy springs that are renewing the life of the world! As day follows night, and after sunset comes the dawn, so Jesus Christ appeared on the horizon of this world like a Sun of Truth; even so when the people--after forgetting the teachings of Christ and His example of love to all humanity--had again grown tired of material things, a heavenly Star shone once more in Persia, a new illumination appeared and now a great light is spreading throughout all lands.

"Men keep their possessions for their own enjoyment and do not share sufficiently with others the bounty received from God. Spring is thus changed into the winter of selfishness and egotism. Jesus Christ said 'Ye must be born again' so that divine Life may spring anew within you. Be kind to all around and serve one another; love to be just and true in all your dealings; pray always and so live your life that sorrow cannot touch you. Look upon the people of your own race and those of other races as members of one organism; sons of the same Father; let it be known by your behaviour that you are indeed the people of God. Then wars and disputes shall cease and over the world will spread the Most Great Peace." --'Abdu'l-Bahá in London, p. 82
You Should Also Read:
Tis the Season
Bahá'ís and Christmas at Our House
Progressive Revelation


Related Articles
Editor's Picks Articles
Top Ten Articles
Previous Features
Site Map





Content copyright © 2023 by Cheryll Schuette. All rights reserved.
This content was written by Cheryll Schuette. If you wish to use this content in any manner, you need written permission. Contact Cheryll Schuette for details.