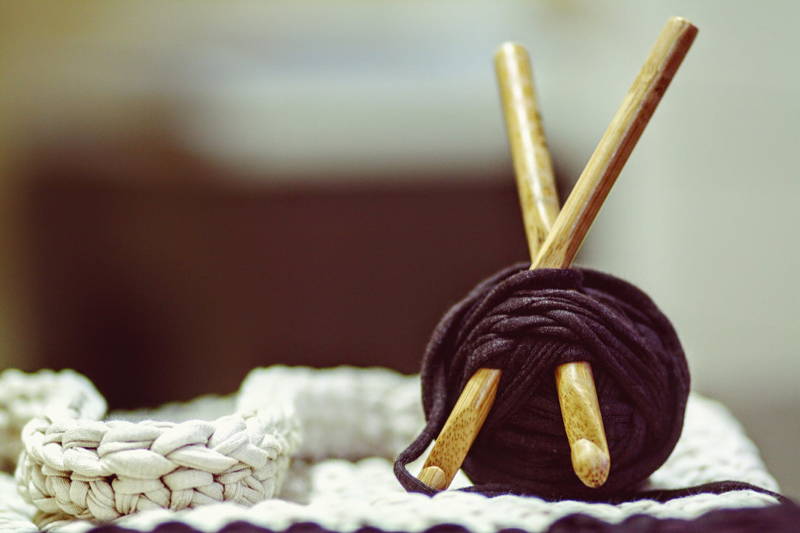 Many lucky dogs are now sporting their new custom made, hand crocheted sweater having been carefully created with much love and affection.
Crocheted dog sweaters present a great way to practice or hone crochet skills. Dog sweaters can be reasonably small projects to undertake without the expense or time commitment that might be required if crocheting a large adult sweater. This makes the crocheting of a dog sweater an ideal project for the novice crocheter who may be looking for a small project to undertake before moving onto more complex items. For the more experienced crocheter, crocheting a dog sweater can be a good opportunity to practice new or different techniques.
There is a wealth of patterns available covering the most basic of dog sweaters, through to more complex and fancy versions. A quick glance at the knitting and crochet section in your local yarn store will show that this trend has not been lost on publishers either, with a range of books available dedicated to clothes for your pet. However it would appear that at the moment there are no books dedicated to crocheted dog sweaters, most books seem to cover both knitting and crochet. The internet is also a rich source of crochet patterns, and there are many free crochet patterns for dog sweaters available for crocheters of all abilities. Take a look at Crochet Pattern Central where there is a whole section dedicated to crocheting for pets. This can be found
here.
Most patterns will explain how to adjust the pattern to create a sweater that will fit the unique shaping of your dog by measuring the key points on the dogs body. Patterns will often give instructions for sizes ranging from the very small through to the very large.
Before crocheting a sweater for your dog you will need to consider a few key points to help you pick the most appropriate yarn to use. For instance you will need to consider how often is the garment going to be worn and how often is it likely to require washing. Whilst crocheting a beautiful doggy jumper in the finest of cashmere might appear a good idea at the time, a couple of romps through the field and turns through the washing machine is hardly likely to be doing it any favors! Acrylic yarns are often favored because they are hardwearing and easy to care for. However don�t overlook the great natural qualities of wool. Pure wool can be water-proofed with a teaspoon of lanolin.
The dog sweaters can be as simple or adorned as you require, little ruffles or beaded detail can be added. As dog sweaters are reasonably quick to produce, why not make a couple of versions? Perhaps an every day sweater for your pet and a Sunday best!
Pet sweaters needn't be just for dogs - there is a great picture of a cat proudly wearing his jacket at the Crochet n More website - along with free patterns and this can be found
here.
In addition to the sites listed here, you will find a whole range of links to 'Canine Crafts' (which cover crochet, knitting and other crafts) at the Dog site here at BellaOnline, these can be found
here
Dog sweaters are also a great seller at craft fairs and a good way to raise money perhaps for a local animal shelter. Animal shelters will also be grateful for the donation of dog sweaters of all sizes and descriptions.
Have fun planning and creating a sweater for your dog. He is sure to appreciate it!
You Should Also Read:
Learn to Crochet
BellaOnline Crochet Projects
BellaOnline - Canine Crafts


Related Articles
Editor's Picks Articles
Top Ten Articles
Previous Features
Site Map





Content copyright © 2022 by Kate Pullen. All rights reserved.
This content was written by Kate Pullen. If you wish to use this content in any manner, you need written permission. Contact Holly Messenger Aamot for details.