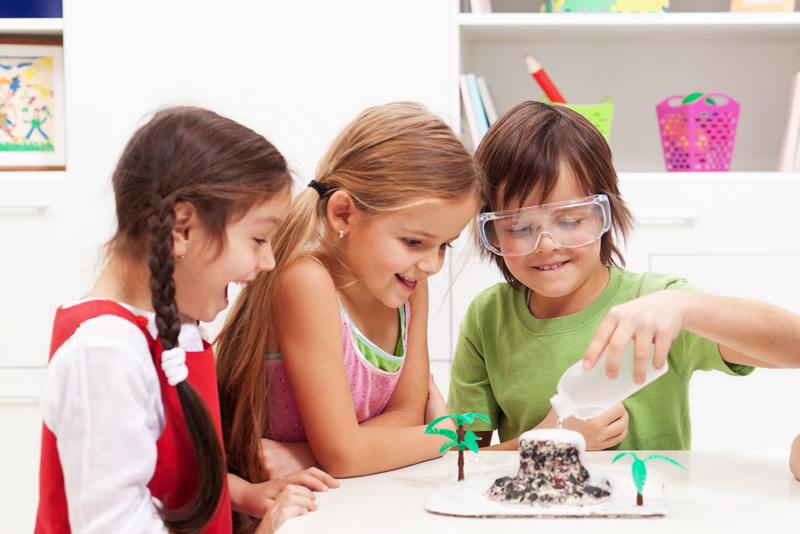 We encourage her, we empower her, we protect, and we teach her. But parenting a daughter in this day and age can where you out. You have to keep up with the latest trends, the latest movies, the latest gadget and the latest look.

Why, because your daughter is keeping up with it. She's letting it paint an image of how she should look. In this article I will be sharing with you one of girl's biggest challenges and how to help them face it.

As a parent you are your daughter's primary influence. However, she has also been given countless messages from the time she was born on how a girl or woman should look.

Many of these messages have come from you the parent, magazines, movies, fairytales, dolls, other girls and ads. Such messages can have a lasting affect on a growing girl right into womanhood.

Preteens and teen girls have already noticed that the guys give more attention to girls with a more mature look. How do we change this way of thinking? Encourage her to take a look at some of her other qualities that you really enjoy and admire about her. Some of her qualities can include intelligence, problem solving, being a good listener, a skill, a hobby or even the way she helps or cares for others.

Between society, school, TV, and ourselves we have confused our daughters. They watch everything we do, listen and see all that television has to offer and they read what they can on how to look. And let's not forget what other preteen and teens are encouraging on how they should look.

It's important that we keep communication open with our daughters. It's also important that we share our personal opinion of how looks simply don't make the person.

As a parent it is our responsibility to help her through any challenges she may be facing especially the ones that has such a great impact on her self-esteem.

Keep in mind that we all face challenges daily. However, our daughters face a greater challenge with teen pressures of today along with our economy. Let her constant reminder be of her qualities not her personal appearance.

As a reminder, she's always watching you, so lead by example. The feelings she shares today as a child may be the ones she displays tomorrow as an adult.

Live, Laugh and Love
"Making a difference in the world one person at a time"

You Should Also Read:
Self-Esteem
The Effects Of Television And Your Daugter


Related Articles
Editor's Picks Articles
Top Ten Articles
Previous Features
Site Map





Content copyright © 2023 by Tuculia Washington. All rights reserved.
This content was written by Tuculia Washington. If you wish to use this content in any manner, you need written permission. Contact Tuculia Washington for details.