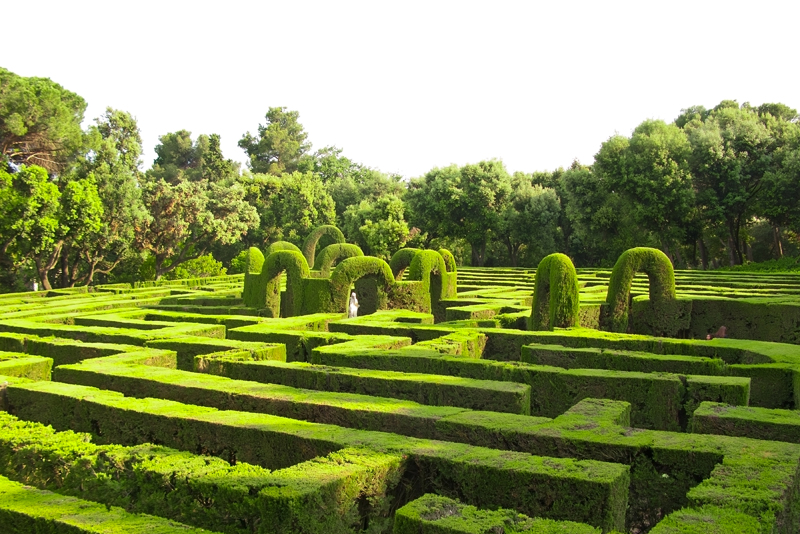 Solomon's seal is a lovely graceful English Garden plant. It is ideal for that shady spot and will reward you with pairs of lightly scented white bell flowers, edged with green, strung along a long arching stem.

These flowers appear in late spring and continue through to early summer being followed by little black/blue berries in the autumn. (Don't eat them - they are poisonous).
In mediaeval times one of the cures for diarrhea was to chew on the root of Solomon's seal and it was also used as a remedy for piles and kidney stones! Drunk as a tea it was thought to impart wisdom and help the drinker make difficult decisions.
It is traditionally a woodland plant but is very easy to grow and prefers a shady spot in your English Garden. (To find out more about other English Garden shade loving plants click here .) It doesn't mind partial shade as long as it is never in the heat of the midday sun.
It is grown from rhizomes and to get the best effect you need to plant several - well at least 3 – even better 5 or 7. Give them a good mulch to help conserve the moisture as they like to have their roots in rich moist soil that is well drained.

The rhizomes should be planted about 2 inches (5cms) deep and 10 inches (25cm) apart so that the shoot tips are just below the soil surface. They can grow to 3- 4 feet or 91cm to 121cm
In an English Garden, traditionally Solomon's seal is grown with other shade loving plants such as Bleeding hearts , Wood anemones, Vinca major and minor, Lungwort, or Hellebores .
If you like ferns then plant several Solomon's seal amongst them for a wonderful effect.
The arching stems with their delicate flowers make it an excellent flower for cutting and arrangements for a cool room.
For details on how to create an English Garden effect around a shady entrance using Solomon's Seal – click here .
Enjoy your English garden
You Should Also Read:
White-flowering perennials for an English Garden
Feverfew
Lily of the Valley in an English Garden


Editor's Picks Articles
Top Ten Articles
Previous Features
Site Map





Content copyright © 2023 by Hellie T.. All rights reserved.
This content was written by Hellie T.. If you wish to use this content in any manner, you need written permission. Contact Carol Chernega for details.