White perennials for your English Garden borders.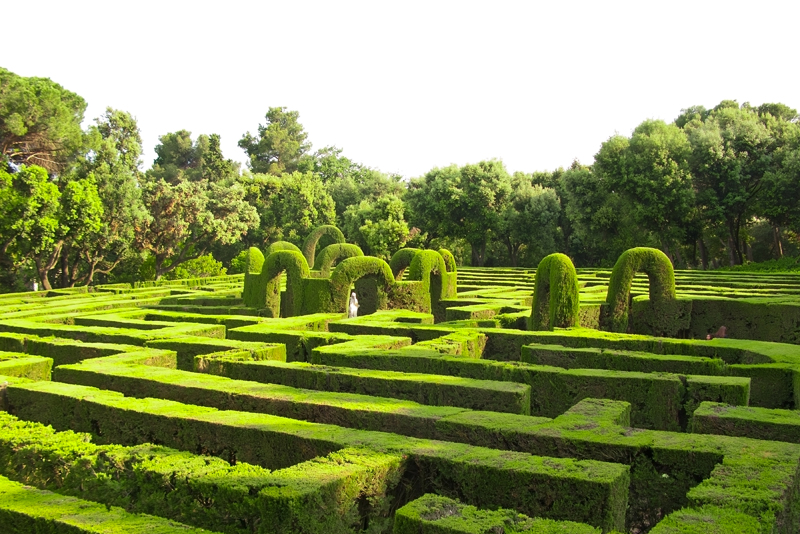 Do you want to create a white garden? The original white garden was created by Vita Sackville-West at Sissinghurst in the county of Kent, England. In addition to white flowering plants, a white garden also uses plants with gray leaves. The gray and white create a wonderful contrast with dark green leaves. This shows up especially well in the evening. This is why white gardens are frequently called moon gardens.

With hybridizing so advanced now, you can find a white version of almost any perennial (a flower that comes back every year). They'll frequently be marked with the Latin name for white: Alba. But here are a few traditional English white perennials.

Flowering in the spring:

Phlox stolonifera or divaricata – low ground cover, usually evergreen. Full sun to part shade. Deer resistant.

Ibiris sempervirens: Candytuft. A small white flower with evergreen stems. About 10 inches tall, likes full sun. Deer resistant and blooms a long time.

Arabis: Rock cress has dainty small white flowers and grayish leaves. Ground cover. Full sun.

Armeria – sea thrift – short evergreen rounded shape, with pincushion type flowers shooting about six inches above the foliage. Full sun.

Convallaria majalis – Lily of the Valley– a lovely old-fashioned fragrant flower which gets about 6 inches tall. Shade. Deer resistant

Anemone sylvestris – Snowdrop Windflower – spreads like a ground cover. fragrant white flowers with yellow centers. Sun to light shade. 6 to 8 inches.

Trillium grandiflorum - Wake Robin has large white single flowers. 12 inches tall. Shade. Deer and rodent resistant

Flowering in the summer:

Hosta: Many hostas have white flowers. They're fragrant and their tubular shape attracts hummingbirds. Full to part shade. 1-2 feet tall. Deer love them!

Asperula odoratum – Sweet Woodruff – ground cover, likes shady moist soil. 6 inches.

Campanula – bell shaped creamy white flowers There are a variety of Campanula ranging from trailing to one foot tall. The trailing ones cascade beautifully over a wall. Full sun to light shade

Phlox – Miss Lingard is a good mildew-resistant variety. Full sun. 24 inches tall.

Cerastium tomentosum: Snow in summer – gray leaves and white flowers on this low-growing plant. Cascades over walls beautifully. Full sun. Spreads a lot. Cut back hard in spring.

Gypsophila paniculata – Bristol fairy has tiny double white flowers. 24 to 30 inches. Great for filling flower arrangements, either fresh or dried. Full sun.

Achillea - The Pearl has white flowers and ferny foliage. Gets about 15 inches tall. Likes full sun. This can spread rather invasively, but is deer resistant.

Daisies: many single and double varieties to choose from

Nicotiana sylvestris -flowering tobacco has fragrant white tubular flowers. Full sun. 2-3 feet. This will be annual in northern regions.

Artemisia – Almost all of the artemisias have gray foliage and range in height from 4 inches (Silver Brocade or Silver Mound) to three feet (Powis Castle or Silver King) Most of the taller ones dry well and work well in dried arrangements. Full sun. Deer resistant.

Stachys – lamb's ear – this ground cover delights children with its soft fuzzy leaves. The flower stalks can get to an unwieldy 2 feet tall and are usually cut off as they're not very attractive. Deer resistant.

Flowering in the Autumn:

Japanese anemone: Whirlwind or Honorine Jobert are two beautiful white varieties. Gets about 2 to 3 feet tall. Likes some shade. Can spread a lot.

Asters: a wide variety of fall-blooming asters are available, from short to three feet tall.

Chrysanthemums: Also a wide variety, most about 1 foot tall. Plant in spring to make sure they're perennial.

More white flowering plants include bulbs such as snowdrops, daffodils, hyacinths, tulips and anemones, shrubs such as Roses, Rhododendrons, Azaleas, Clethra, and trees such as Magnolia, dogwood and Franklinia.


You Should Also Read:
Sissinghurst
Planning an English Garden border
How to Plant Perennials


Related Articles
Editor's Picks Articles
Top Ten Articles
Previous Features
Site Map





Content copyright © 2022 by Carol Chernega. All rights reserved.
This content was written by Carol Chernega. If you wish to use this content in any manner, you need written permission. Contact Carol Chernega for details.