Identity Theft – Are You Robbing Yourself?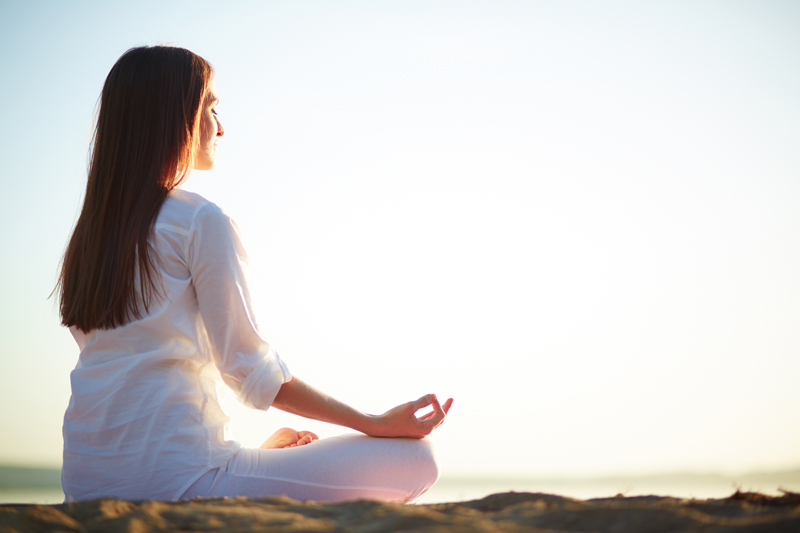 By now many of us have seen the highly imaginative TV commercials showing us the prevalence of identity theft from the point of view of the smiling, smug faces of the thieves. The focus is on monetary loss and physical disruption, like being stranded on a vacation. However, this is merely the dramatic tip of the iceberg because deep down is the more serious kind, the daily identity theft many of us experience regarding who we are. This is evident in expressions like: "He always talks down to me." "The boss calls a meeting, but we know better than to say what we think. We are just here to listen." "I hate it when people get my name wrong." Or "I'm having a midlife crisis." "I hate it when my colleague greets everyone in the office, except me. Why doesn't she like me?"
It's clear in the commercials who the thieves are; we even get to see their faces. However, in real life who is stealing our identity? And how can we protect ourselves? To see the thief materialize all we need to do is to look into a mirror. We rob ourselves of living with a sense of who we are and what we contribute. First we have to recognize the symptoms: not making time for yourself, perfectionism, impatience and accommodation. Generally, the most telling sign is the inability to sit still and spend quiet time alone; we always have to be doing something.
No one can undermine our spirit or sense of self unless we let them. And why do we let others diminish us? In reality they don't, but we perceive them as victimizing us because it is easier to distract ourselves by blaming others. It is much harder to look at ourselves, take a personal inventory and change what we don't like about who we are.
During my stress-management workshops I often ask participants to do a quick empowerment exercise: to recall their last validated success along with the personality traits they used to achieve that success. Some participants excitedly recall an event and their best attributes, but most reply: "I can't think of one. I don't have an answer on the spot!" Even though I don't give up easily and try to coax, "any success – it doesn't have to be a big one, a childhood success, a school project perhaps." The answer often is "Nothing." This is an example of identity loss. Imagine not feeling that anything you ever did was successful!
Identity is tied to taking care of our body and loving it at any age, believing in our unique capabilities and expressing who we are without fear of rejection. It's about not needing the applause for a job well done, in other words, doing things with integrity even when no one is looking.
So if almost everyone greets us, why are we unsettled by the one who doesn't? If someone gets our name wrong, why are we insulted? What shakes us up reveals something about us: We need to greet ourselves more and smile at our mirror image instead of seeing wrinkles and flaws. When we are upset about someone getting our name wrong, does that mean that we don't know who we are? "A rose by any other name would smell just as sweet."
Knowing who you are is the secret to successful stress-management: No one can hurt you, shake you up or penetrate your core unless you provide them a vulnerable opening. Re-discover your core identity by falling in love with the things that you do. Be adventurous and free your spirit to gravitate to the relationships and experiences that make you happy. Get rid of the energy vampires that suck out your positive personality leaving you drained and negative. Instead of beating yourself up about mistakes and past failures, be happy about what you have learned about yourself in relationship to others. Move forward. Identities are constantly transforming and shedding their old skin to reveal the freshness underneath. Our identity is always changing because we are growing. Just revisit a movie or book you have read 10 years ago and you will see it with different eyes. Those eyes symbolize your new "I."
Here are some suggestions to protect yourself against identity theft:
Rid yourself of emotional programming that seeks out ideals like the ideal spouse, the ideal job, the ideal children and the ideal friendship. Emotional programming will limit your self-discovery. Perfectionism takes you away from who you are because you will never achieve it. As a result you will miss what you have achieved.
Stop criticizing others. The degree to which we need to criticize others is a good barometer of how much we dislike ourselves. Compliment everyone you meet and you will learn to speak to yourself more kindly.
Name the "mask" you wear frequently. Imagine not wearing it. See how light you feel and how freely you breathe when you relate to others without it.
---
Debbie Mandel, MA is the author of
Changing Habits: The Caregivers' Total Workout
and
Turn On Your Inner Light: Fitness for Body, Mind and Soul,
a stress-reduction specialist, motivational speaker, a personal trainer and mind/body lecturer. She is the host of the weekly Turn On Your Inner Light Show on WGBB AM1240 in New York City , produces a weekly wellness newsletter, and has been featured on radio/ TV and print media. To learn more visit:
www.turnonyourinnerlight.com


Editor's Picks Articles
Top Ten Articles
Previous Features
Site Map





Content copyright © 2021 by Debbie Mandel. All rights reserved.
This content was written by Debbie Mandel. If you wish to use this content in any manner, you need written permission. Contact Debbie Mandel for details.