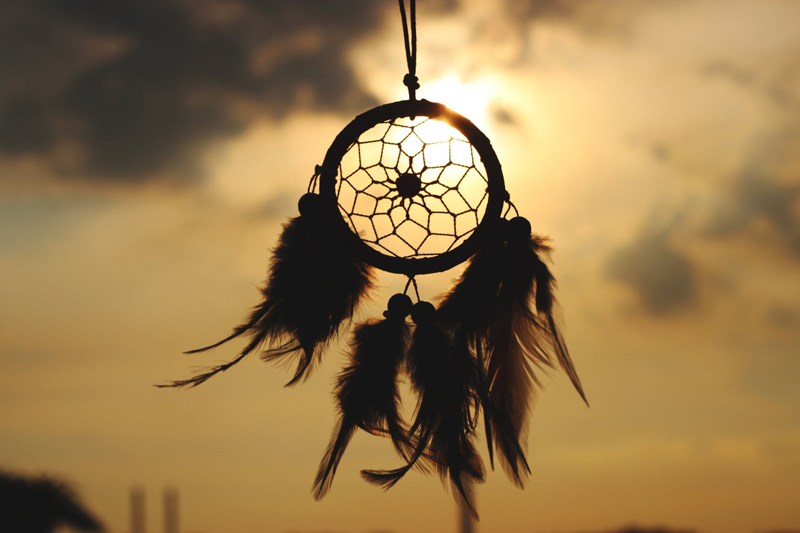 This time of year some people are dreaming of snow literally, not just in the figurative "I'm Dreaming of a White Christmas" way. If you are having snow dreams, read on to discover what your snow dream is trying to say.
Emotions
Snow is water and water typically represents the emotions and/or the unconscious and/or the intuition. Since snow is frozen one might conclude that snow therefore represents an emotional coldness or a kind of emotional paralysis. Or one might believe that snow might mean that the intuition is somehow blocked--information may be received but the ability to trust it or act upon it is missing.
Something else to consider when you are interpreting your snow dream is the condition of the snow. Is it white? Is it a nice snow or is it a driving blizzard or a serious snowstorm? Is the snow falling at an odd time of year? Snow that is brown or off color may indicate feelings of innocence lost. Snowstorms or blizzards may indicate feeling emotionally overwhelmed or unable to see one's way through a situation such as the way one might feel if caught in a 'blinding snowstorm'.
Color Symbolism
There is another characteristic to snow--its color. Snow is white. White is often a symbol of purity. In alchemy, white was the symbolic color of purification: the color of having stripped oneself bare of all that was no longer needed to move on to a higher level of existence. In dreams white may symbolize new beginnings. It may also be symbolically related to baptism which is another symbol of the beginning of new life. Looked at from this vantage point, snow might symbolize a new beginning, a new relationship not only to one's emotions and intuition but to one's Self. Remember though, white is a beginning color--this is the start of something new, not the completion of the process.
Return to Innocence
Snow may also symbolize innocence. Rarely is there a child who is not exciting at the prospect of snow or who is fascinated by it. A dream of snow may be indicating that you are regaining some of your ability to look at the world through an adult's eyes but with the wonder of a child's heart.
Snow White Wordplay
A dream of white snow may also be a play on words. Think of the fairy tale "Snow White" which is a wonderful tale of individualization. In the process of individualization, Carl Jung spoke of snow as being symbolic of the white stage of the anima--a time in the individuation process when the 'female' aspect of the soul is being purified or seen for who she truly is rather than simply remaining a unconscious projection of images of women in the waking world. If "Snow White" resonated with you as a child, you might consider rereading it and seeing if any ideas pop up in relation to your dream.
Individuation brings us to another characteristic of snow. It is said that no two snowflakes are alike so it is possible that a snow dream may be pointing to a profound level not only of purification but of individuation--a reaching of an authentic Self unhindered by the ideas, thoughts, and projections of others.
Wish Fulfillment
Snow dreams happen throughout the year and if you relate positively to snow and it is falling at an odd time of year, this may indicate an unexpected, happy event in your life. Snow can be a symbol of hope or a symbol of a wish fulfilled as those who are in fact "Dreaming of a White Christmas" will attest!
Until next time, sleep well and dream out loud!
*~Aisling Ireland~* is an ordained Interfaith Minister, available for weddings and commitment ceremonies and a Spiritual Counselor providing dream interpretation and Tarot readings. To make an appointment check out her website at:
Sang-Realta Spiritual Counseling
You Should Also Read:
Dream Symbols - Water
Dreams in Religion
Dream Symbols - Melt or Melting


Related Articles
Editor's Picks Articles
Top Ten Articles
Previous Features
Site Map





Content copyright © 2023 by Aisling Ireland. All rights reserved.
This content was written by Aisling Ireland. If you wish to use this content in any manner, you need written permission. Contact Lori Chidori Phillips for details.