Muppets Most Wanted review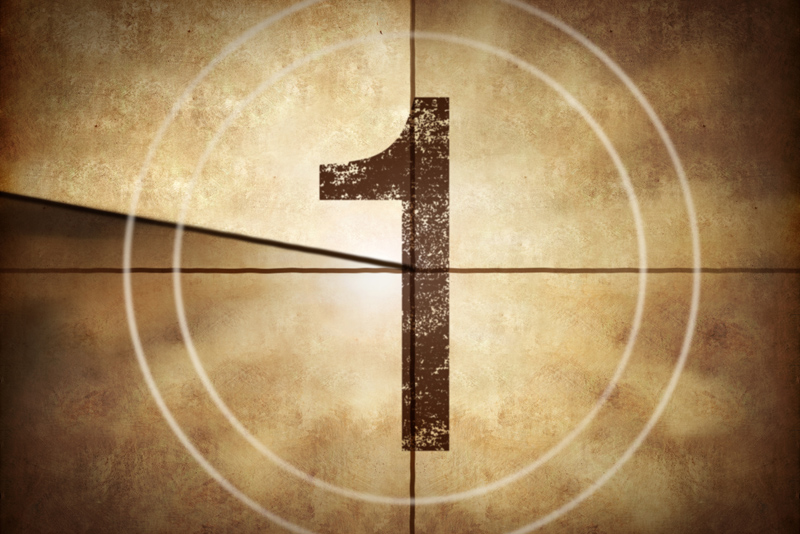 In a Nutshell: If you love the adorable Muppets franchise, then here's another installment of fuzzy fun, filled with clever gags, infectious songs, slapstick comedy, and celebrity cameos that will make audiences of all ages laugh out loud. There is a Muppet for everyone's taste and seeing them all together is always a treat. You'll even get to see some baby Muppets in this one, sure to evoke an "aww!" from the girl you're sitting next to in the theater.

Funny men Ricky Gervais and Ty Burrell sing and dance as main characters in the movie, as well as Tina Fey who plays Nadya, the head guard at the Russian Gulog in Siberia. Add to that list of surprising triple threats Ray Liotta, Danny Trejo, and Jermaine Clement! (Triple threats in their case refers to "singer, dancer, murderer.)

The versatile voice talents of Steve Whitmire, Eric Jacobson, Dave Goelz, Matt Vogel, Bill Barretta, and David Rudman bring all of the lovable Muppets to life. The fun flick is written and directed by James Bobin.

Right now there is a cute animated short featuring Monster's University "Party Central" that plays right before the Muppets Most Wanted.

Uplifting theme: Constantine points out in an ironic sneer that the audience will "learn a heartwarming lesson." We're reminded in this movie to appreciate one another and not take our loved ones for granted.

Cameos that are so fast you'll miss them:
• I can't get enough of the fun cameo performances that the Muppets are famous for. This movie is packed with them, including Tony Bennet, Lady Gaga, Sean "P Diddy" Combs, Salma Hayek, Stanley Tucci, Christopher Waltz, Usher, Kanye West, Celine Deon, Sean Hayes, Josh Groban, Saoirse Ronan and a few more surprises.
• Miranda Richardson (from Harry Potter) is the woman who yells out of a window
• Toby Jones (Hunger Games) is a surprised guard at the Museo del Prado
• Mackenzie Crook (Pirates of the Caribbean) is another guard at the Museo del Prado
• Tom Hollander (Pirates of the Caribbean) is the theater manager
• Russell Tovey (HBO's Looking) plays a deliveryman
• Ross Lynch (Disney's Austin & Ally) plays a flower delivery guy
• Sean Hayes (Will & Grace) performs in the opening dance number

Things I liked:
• The opening scene is a clever song that pokes fun at itself and Hollywood sequels, almost as an apology for what you're about to watch.
• The Muppets traipse all over Europe, featuring the National Treasure Museum in Berlin, the Prado Museum in Madrid, the Tower of London in England (home of the Crown Jewels and good manners), and the Irish National Bank in Dublin, Ireland.
• I thought it was hilarious when Nadya licks her prisoners in the cold Gulog and then sticks them on a frozen wall to torture them.
• I loved "The Big House" musical number in the Gulog. Tina Fey Fantastic. Listen carefully for the voice that comes out of the solitary confinement box.

Things I didn't like:
• It didn't have quite enough of the feel-good, tear-jerk moments that made the earlier Muppet movies so magical.
• I always wonder how many advertising dollars are spent on product placement, like when Fozzy the Bear eats a Subway sandwich.

Funny lines:
• "You know what helps at a time like this? A walk in the fog in a deserted canal." – Dominic
• "It's not easy being mean." – Constantine, the "most dangerous frog"
• "I did not know it's a crime to steal the show." – Miss Piggy
• "I have Netflix account with search words Prison Escape. I have seen every prison escape movie on earth…even ones in space." - Nadya
• "I'm sure Kermit's not planning some comedy heist bit." Fozzy Walter agrees "Yeah, those never work."
• Sam, the CIA agent, asks the French Interpol agent "Did you see anything?" Poking fun at the relaxing lifestyle of the French, the Interpol agent (Ty Burrell) says "Nothing. It's my lunch hour. It lasts 6 hours." Later he says "Time for my annual 8 week vacation."
• "As the saying goes: The show must continue in a timely fashion." - Constantine

Funny song lines:
• "Everybody knows that sequels are never quite as good…we're waiting for Tom Hanks to make Toy Story number 4."
• "All we need is a half-decent plot…"
• "The lovers, the dreamers, and cheese…" - Constantine

Did you know?
• "Evilin froggen" is how you say Evil Frog in German
• Miss Piggy's little dog is named FooFoo
• The Muppets get a 5 "Jamon Serrano" review when they perform in Spain. Serrano ham is the most famous ham in Spain. The Muppets perform like hams on stage…appropriate, don't you think?

Things to look for:
• Pretty red China plates in the restaurant scene
• Beaker's unexpected, exploding cupcake
• Piggy's cute hairdo in Berlin
• Flamingos dancing the Macarena instead of the Flamenco in Spain
• The entire audience in the theater in Spain wears either red or black
• The funky black hats that the police wear in Spain are really what they wear!
• I love Ricky Gervais' Burberry coat that he wears in Dublin
• Walter has quite a wardrobe of knitted shirts in the movie. Check out the watch he wears in one of the scenes. Yes, of COURSE, you can buy one just like it.
• The banner hanging at the Gulog show says "Annual Gulog Review. Don't riot."
• Hen who wears a fancy hat at the British wedding
• Wall-E is in the audience at the British wedding
• Stay seated for the cute fireworks and gags while the credits are rolling.
• Giant pink Muppet in the train station and at the wedding
• Signed picture of Celine Deon in Piggy's dressing room
• The crown made out of forks in the Prison King wears in the Gulog

Tips for parents: This is a "safe" movie for all ages to enjoy. Yay.

By the way, the train the Muppets ride on says "Robert Stevenot"….does anyone know why?




Related Articles
Editor's Picks Articles
Top Ten Articles
Previous Features
Site Map





Content copyright © 2022 by Trina Boice. All rights reserved.
This content was written by Trina Boice. If you wish to use this content in any manner, you need written permission. Contact Trina Boice for details.