Guest Author - Mavis Metcalf
There has been a lot of talk and misunderstandings circulating about the dangers of Bird Flu. Unfortunately because the name used is avian or bird, many people jump to the conclusion that parrots, finches, canaries and other pet birds are included and could be carriers of this disease.
This is a disease that affects domestic poultry and is an "extremely rare disease in pet and exotic birds", according to Dr. Susan Clubb, Avian Veterinarian.
Dr. Clubb also goes on to say "Periodic outbreaks of pathogenic Avian Influenza occur in poultry around the world, including the United States. Since 1997, for example, more than 16 outbreaks of pathogenic Avian Influenza have occurred in poultry within the United States. The virus strains in each of these outbreaks were just as likely as H5N1 to become pathogenic human influenza viruses, yet none of them made the jump from avian virus to human virus. According to CDC records only 2 mild cases of flu have been reported from people in contact with infected poultry during this time."
Another expert Dr. Gary Butcher, is a veterinarian specializing in avian diseases, and has a Ph.D. in poultry virology. Dr. Butcher told Diane Chun of The Gainesville Sun "The emphasis of all my work has changed to dealing with this madness. Realistically, avian influenza is not a threat to people, but everywhere you go, it has turned into a circus. Of the billions of people who have probably been exposed, only about 120 have been reported to have fallen ill with avian flu. They were people who worked closely with chickens and came into contact with the birds' blood and feces."
Please relax and enjoy your pet birds.
You can read Dr. Susan Clubb's full article
here
.
You can read more about Dr. Susan Club
here
You can read the full article by Diane Chun of the Gainsville Sun
here
.
After many years of pet bird ownership, I have decided to write e-books about the care of some of these wonderful birds.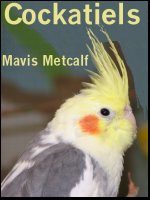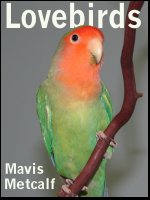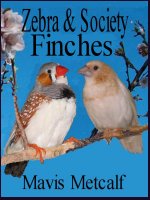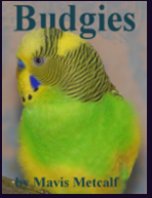 I found some wonderful parrot t-shirts at
Choice Shirts