How to Enjoy a Stress Free Thanksgiving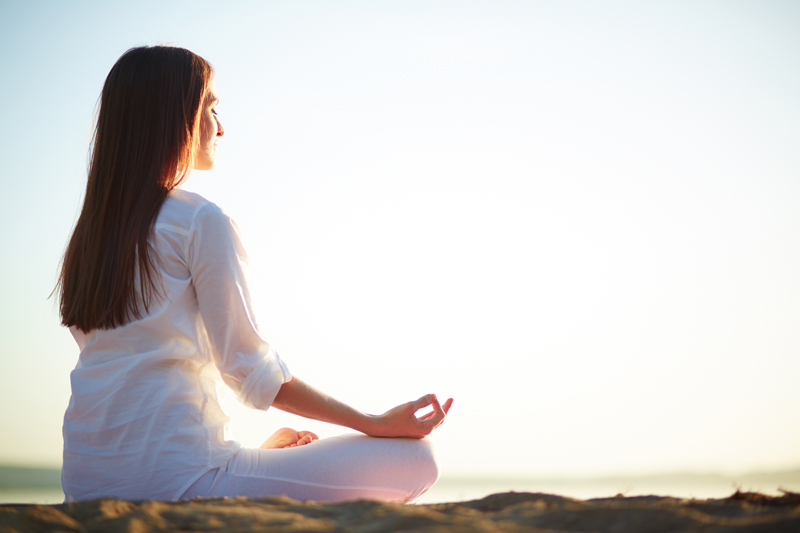 I always marvel how celebrations can hurl us into the most stressful moments of our lives. Thanksgiving serves as a good example. Our emotional programming conjures up a feast of earthly delights, beautiful table settings and good fellowship. You've got to be kidding!
On the other hand reality is more like: An overworked, exhausted hostess who is agitated about the time spent shopping and cooking for this one outrageous meal. She is too busy serving to socialize with her guests. Meanwhile guests sit torn between sabotaging their weight loss regimens with overindulgence and displeasing the hostess with portion control. A global clean-up follows a ransacked kitchen. Last but not least are the family and friends who sling barbs across the table, fuel old conflicts and push vulnerable buttons.
The reason we feel anxious and irritable is our own lack of self-confidence, the fundamental belief that we do not measure up. Therefore we try much harder and cook more complicated side dishes to prove that we can do it all without any help. All these responsibilities weigh us down and induce two kinds of fatigue, physical and emotional. As a result, we don't feel thankful about anything. The slightest criticism or a change in plans will set us off. We have merged our image with the Thanksgiving table! However, if we can tap into the real spirit of the holiday, return to the essence of Thanksgiving, we can relax and have a lot of fun. I do every year. Because I'm not a great cook, I serve love! I have other talents.
Here's how to enjoy your Thanksgiving:
Simplify the dinner. You don't need to overwhelm everyone with nouvelle dishes, complicated items or even worse, a recipe you are trying for the first time on Thanksgiving.
Delegate the duties. Instead of your guests purchasing pricey knick knacks and useless presents, tell each visitor to participate in the dinner. Be specific in your expectations because no one is a mind reader. Tell everyone according to his or her specific talents (they will be flattered): What food to bring, when to help serve and what to clean-up. This will create a relaxed, fun atmosphere where everyone is participating and no one is depleted.
Don't serve fatty, sugary foods laden with unnecessary calories disguising true flavors. Thanksgiving celebrates the good earth, not sugary, processed, schmaltzy artery clogging foods that you wouldn't pour down your drain because you might need roto-rooter. Let's taste our food, like sweet potatoes, naturally delicious; skip the marshmallows. By the way Turkey is healthy and lean, but go easy on the stuffing and gravy. Add more colorful vegetables this year to your plate.
Play beautiful music in the background. This will give everyone a positive subliminal suggestion. Your guests will feel upbeat and cheerful. Good humor is contagious.
After dinner take a Thanksgiving walk with family and friends and tell each other what you are thankful about. Walking will help you metabolize the meal and burn off some of the calories.
As for those barb slingers, don't take them so seriously. Give them a few compliments and they will bask in their own glory, forgetting to target you. Try a new tactic: Let them be right this year!
---
Debbie Mandel, MA is the author of
Changing Habits: The Caregivers' Total Workout
and
Turn On Your Inner Light: Fitness for Body, Mind and Soul,
a stress-reduction specialist, motivational speaker, a personal trainer and mind/body lecturer. She is the host of the weekly Turn On Your Inner Light Show on WGBB AM1240 in New York City , produces a weekly wellness newsletter, and has been featured on radio/ TV and print media. To learn more visit:
www.turnonyourinnerlight.com


Editor's Picks Articles
Top Ten Articles
Previous Features
Site Map





Content copyright © 2023 by Debbie Mandel. All rights reserved.
This content was written by Debbie Mandel. If you wish to use this content in any manner, you need written permission. Contact Debbie Mandel for details.