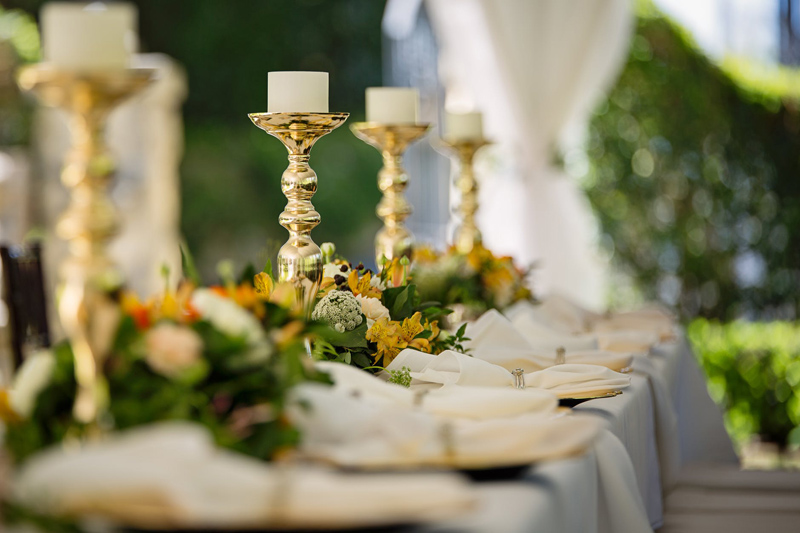 There is nothing better than the taste of ripe fresh fruit right off the trees except making fresh recipes with them! It's summer here in the US and peach season so I've shared several recipes here that include peaches. Now I'd love to tell you these are exclusively peach recipes but no… you can substitute your favorite fruits such as mangos or apricots to make them your own customized recipes. I love fresh ripe mangos in many recipes also.

Try these recipes but feel free to change ingredients.. For instance change the cheese to one of your own favorites. Nuts, salad greens or any other ingredients can be experimented with if you like to create your own special combinations. Happy Cooking and enjoy!

Fresh Peach & Bacon Salad

10 oz. bag mixed salad greens
12 oz. sliced Canadian bacon
2 peaches, sliced
1/2 cup honey mustard salad dressing
2 Tbsp. Almond slices
1 tsp. sugar

Toast almond slices in a frying pan with the sugar until the almonds are golden and sugar has caramelized. Stir often. When toasted remove from heat and set aside. Cut Canadian bacon into quarters. Toss with remaining ingredients in a large bowl. Sprinkle with toasted almonds and serve.
Serves 4

Grilled Peach & Shrimp Salad

4 ripe peaches, pitted and cut in 8ths
1 pound shrimp, peeled and deveined
1/2 cup red wine vinaigrette
8 cups mixed salad greens
1 cup ripe cherry tomatoes
8 slices bacon, cooked crisp & crumbled
4 ounces blue cheese or feta, crumbled

Preheat a lightly oiled grill to medium-high. Thread shrimp on a skewer.
Generously brush peach slices and then shrimp with 2 tablespoons vinaigrette.
Grill shrimp for 2 to 4 minutes per side, or until cooked through. Grill peaches on a mesh rack cut side down for about 2 minutes, or until softened and skin begins to peel off, turning occasionally. When cool enough to handle, remove shrimp from skewers and remove peels from peach slices.
In a bowl, toss mixed greens with enough remaining dressing to lightly coat.
Top with shrimp and peaches and sprinkle with crumbled cheese and bacon.

Peach & Chicken Salad

4 peaches, peeled, pitted and chopped
2 tsp. lime juice
4 boneless, skinless chicken breast halves, cut into bite sized pieces
1/3 c. poppy seed salad dressing
1/2 c. chopped celery
3 c. lettuce, torn into small pieces
1 c. ripe cherry tomatoes
8 pieces bacon, cooked crisp & crumbled
4 ounces feta cheese, crumbled

Combine peaches with lime juice in small bowl, toss gently and set aside. Cook bacon in a large nonstick skillet until crisp. Drain bacon on paper towels. Crumble bacon and set aside.
Drain bacon fat from skillet, reserving 1 Tbsp. drippings. Add chicken to reserved drippings in skillet and cook and stir for 4-6 minutes or until chicken is no longer pink in center. Remove from heat. Toss chicken, salad dressing, celery, reserved chopped peaches, and lettuce in a large bowl. Top with cherry tomatoes.
Place salad on serving plate and sprinkle with bacon and feta cheese.

Peach & Tomato Salad with Feta Cheese

3 ripe peaches
6 large ripe tomatoes
½ tsp cumin seeds
2 garlic cloves, finely sliced
Juice of ½ lemon
3 Tbsp extra-virgin olive oil, plus extra to drizzle
3 Tbsp Almond slivers
1 tsp sugar
1/2 c. Feta cheese, crumbled

Remove the skin from the peaches and tomatoes by scoring the stalk ends with an 'X'. Plunge them into boiling water for 20 seconds, then transfer to iced water. As soon as they are cool enough to handle, peel away the skins. Remove the pits and cut the peaches into wedges, cut the tomatoes into wedges.
Heat a frying pan and dry toast and stir the cumin seeds for about 30 seconds, until they start to smell roasted. Roughly crush in a pestle and mortar and add them to the tomatoes and peaches with the garlic.
Whisk the lemon juice and olive oil with some salt and freshly ground black pepper into a salad dressing, and toss through the salad. Allow the salad to sit for a good hour or so.
While salad is sitting combine the almond slivers and sugar in a small skillet. Toast, stirring often until almonds are golden and sugar has caramelized.
To serve, garnish with almonds and some crumbled feta cheese that has been drizzled with olive oil.

Peach & Ham Salad

6 ripe Peaches, cut in half
8 oz Arugula leaves
8 oz baby bib lettuce
6 Basil leaves, torn into pieces
2 Green Onions, thinly sliced
1/2 cup toasted Almond slivers
1/2 cup crumbled Feta Cheese
1 c. ripe cherry tomatoes
Extra Virgin Olive Oil
White Balsamic Vinegar
Salt
Black Pepper, freshly ground

Remove pits from peaches and brush peach halves with olive oil and season with salt and pepper.
Place peach halves, cut side down, in a hot skillet or on the grill.
Roast peach halves for 2-4 minutes, depending on ripeness. Turn and cook for another minute. Cut peach halves into thick wedges. Set aside.
Sprinkle peaches with olive oil and toss. Add basil and toss.
Sprinkle with vinegar to taste and toss.
Scatter Arugula and Baby Bib lettuce over plates and place peach wedges on top. Scatter cherry tomatoes over all and sprinkle with cheese and almonds. Serve

Peaches & Smoked Ham Salad

4 ripe peaches, peeled, pitted and cut into wedges
2 cups good quality smoked ham in bite sized pieces
1 cucumber, halved & thinly sliced
1/2 c. chopped celery
3 c. lettuce, torn into small pieces
1 c. ripe cherry tomatoes
4 ounces feta cheese, crumbled
½ c. walnuts, broken

Combine peaches with a little olive oil in a skillet and gently toast. Toss ham, salad dressing, celery, cucumber, and lettuce in a large bowl. Top with cherry tomatoes.
Place salad on serving plate and top with peaches. Sprinkle with and feta cheese & walnuts and serve.


Related Articles
Editor's Picks Articles
Top Ten Articles
Previous Features
Site Map





Content copyright © 2023 by Deborah Adams. All rights reserved.
This content was written by Deborah Adams. If you wish to use this content in any manner, you need written permission. Contact Allyson Elizabeth D´Angelo for details.