How To Ask For What You Want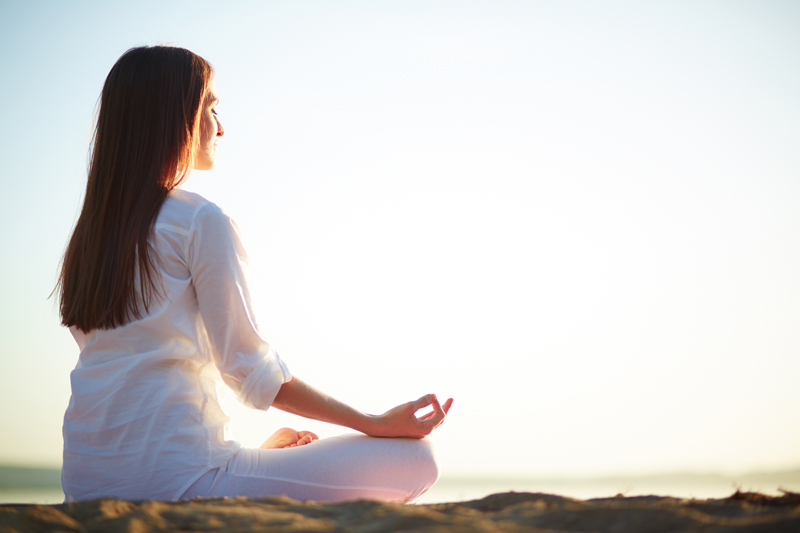 Marie wanted her best friend Sue to help her move into her new apartment. She kept dropping hints and finally called her with a vague request. However when Marie had called, Sue had just arrived home stressed that her boss had piled extra work on her desk with a tight deadline, had worked through her lunch hour and now her kids tugged at her to help with homework. She was not receptive. Marie ended up unpacking and arranging everything alone. She felt exhausted and angry. Two weeks later as she opened the door to her new apartment, guests sprang out, yelling, "Surprise!!!" The festivities consisted of a buffet, flowers, balloons and thoughtful gifts. Sue hugged and toasted Marie who wiped away the tears. However, Marie confided to my stress-management group, "The party was great and I felt validated, but what I really wanted was for Sue to help me settle in."
One of our biggest stressors is not clearly expressing our thoughts. We expect the other person to be a mind reader. It is like stammering and stuttering emotionally. "If only I had said," or "Why didn't I just say?" Frustration rises to a boiling point when our words and feelings don't match, saying yes under pressure when we really want to say no. We all want our words to be delivered with personal intent to get what we want.
The most effective way to get what we want is by creating a relaxed atmosphere for the other person to be more open to our suggestions. This will put the listener in a frame of mind that is not guarded or defensive. Also, by concentrating on relaxing the other person, we will relax too, forgetting about ourselves and feeling less stressed about how to communicate the message. As a result we won't forget what we wanted to say.
The next step is to use words that build a climate of trust, cooperation, by using phrases that are agreeable to both parties. For example, "We both want to make this a success; we just haven't found a way to combine our two methods yet." A conversation is an exchange of words that we can use to figure out the other person's belief system and tap into it for persuasion. So if we want to convince a friend to join the gym, but she refuses because she is afraid to compete with the physical specimens wearing micro-minis, we can say, "Those narcissists are busy looking at themselves in the mirror and won't even notice you. And after six weeks you will love the way your body is improving." We have tapped into her belief system about her appearance.
Is there a superior communication style? One size does not fit all in speech. Different approaches correspond to our different personalities. It might be stressful for a person to change his or her style and vocabulary to fit into a prescribed role. That would be like wearing clothes that don't feel comfortable or express who we are. The most important ingredient, more important than relating to another person, is that we have a positive relationship with ourselves.
We need to believe and feel what we are saying.
That means that we have conviction and passion; our words emanate from inside, rather than from outside ourselves - what we think others want to hear. Passionate words help to sway the listener to fulfill what we ask.
Here are some different communication styles. Select from the following menu to find your effective personal persuasion:
Simple, direct and to the point: This means that you are confident about what you have to say and that you know your stuff. You don't need to hide behind fancy words to elevate your status and impress others with abstract points. Your body language is good posture and you look the other person directly in the eye to show that you are both on par.
The diplomat: Your specialty is relaxing others and making them feel good about themselves. You often skirt around the issue to make your point indirectly. Sometimes others might be confused as to what your exact point is. Since you make them feel good, they will usually accept what you indirectly say. Because you are a diplomat, you are a wonderful listener who is flexible and will incorporate acceptable changes to clinch the deal.
Empathic and heartfelt: You establish a rapport immediately through your sympathetic demeanor. You intuitively feel what the other person is concerned about and you open your heart to listen and express your opinion as though he or she is the only thing that matters this moment. You share your own personal example to connect with the listener. The other person is magnetically drawn to your ability to compassionately understand.
---
Debbie Mandel, MA is the author of
Changing Habits: The Caregivers' Total Workout
and
Turn On Your Inner Light: Fitness for Body, Mind and Soul,
a stress-reduction specialist, motivational speaker, a personal trainer and mind/body lecturer. She is the host of the weekly Turn On Your Inner Light Show on WGBB AM1240 in New York City , produces a weekly wellness newsletter, and has been featured on radio/ TV and print media. To learn more visit:
www.turnonyourinnerlight.com


Editor's Picks Articles
Top Ten Articles
Previous Features
Site Map





Content copyright © 2019 by Debbie Mandel. All rights reserved.
This content was written by Debbie Mandel. If you wish to use this content in any manner, you need written permission. Contact Debbie Mandel for details.