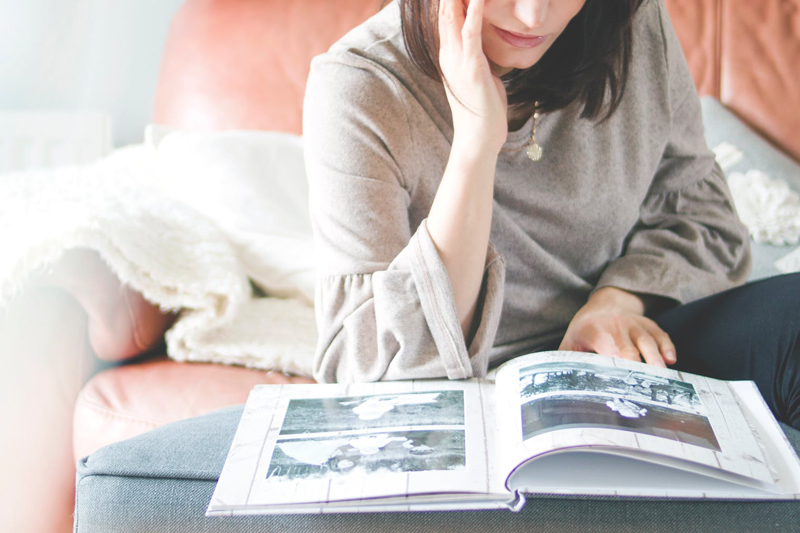 The idea is set. A scrapbook is in the beginning stages. When starting a project, there should be some pre-planning included. One tool that can be used is a sketch.

A sketch is usually just a simple drawing. A basic picture description of how a layout may look.

The drawing could come from the scrapbooker or from any number of sources.
Sketches can be a starting point. They may include notes on cutting sizes or paper ideas. They may or may not include ideas for finishing details or embellishments.

To use a sketch, the scrapbooker needs a little imagination. A sketch is sometimes pretty blank – maybe only some paper placement with a note for a title and journaling spaces. The scrapper has to decide on what paper to use and basically has to give the layout some personality.

When starting with a sketch, use it just as it is or change it around. For instance, the sketch may suggest a square title, but the scrapper can use any shape they want based on how they want the layout to look.

Sometimes the sketch can be used as a theme. Try using the sketch over and over with different paper or turn the sketch. This would create a similar page, but still have a different arrangement because it is turned.

Want to know how to find sketches? Well, there are many places. Try searching the internet, using "scrapbook sketches." Sounds simple, right? It is. There will be many results that come up. Each page that comes up may have many, many sketches to try. There are also many books and magazines that use sketches too.

Another thing to note about using sketches - every layout can turn out different. One small change, like a shape, paper or embellishments use, can make each layout unique. Think about showing a sketch to several people. It is likely that they will each come out with a different layout in the end.

Some of the sketch challenges (something that challenges many scrappers to use the same sketch) that you find through searching the internet will show photos of the final projects made from the same sketch. Each scrapper that completes the challenge will start with different elements and end with different layouts.

Another option, try letting the photos determine the sketch and the final product. Decide on the photos; make your own sketch based on the number of photos and the size of the photos and see how easy this can be! Or take that number and find a sketch that has a box for each photo and you can trim the photo to fit the sketch.

Almost forgot… one of the most fun things to do with sketches is to take a layout that is already done (say, from a magazine or online) and make it into a sketch! Try it. It's a great way to practice making sketches and it gets any scrapper started with sketches they already know they like.

Sketches can be a lot of fun. And, they make designing a page easier, too. So save some time today and play with a sketch!


Related Articles
Editor's Picks Articles
Top Ten Articles
Previous Features
Site Map





Content copyright © 2022 by Kathleen Rensel. All rights reserved.
This content was written by Kathleen Rensel. If you wish to use this content in any manner, you need written permission. Contact Michelle McVaney for details.